The Truth About David Lee Roth And Eddie Van Halen's Relationship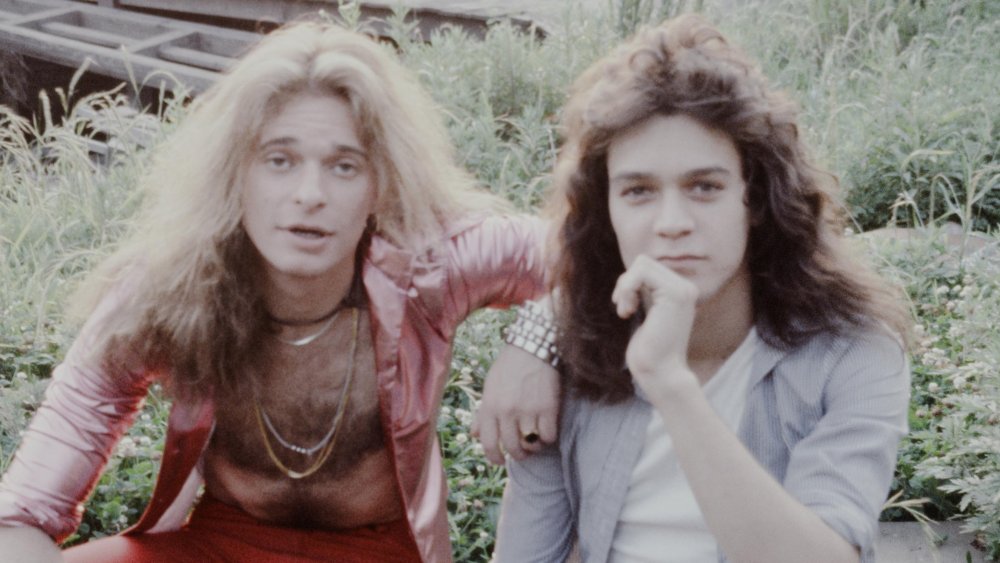 Koh Hasebe/shinko Music/Getty Images
In the aftermath of virtuoso guitarist Eddie Van Halen's death after a long battle with throat cancer, there's speculation and story-telling concerning his famously rocky relationship with Van Halen front man David Lee Roth. How could two men who made such magic together in the studio and onstage have so much animosity toward one another over the course of more than 40 years? There is no stereotypical band origin story here in which friends came together for the love of the music; according to Van Halen News Desk, David Lee Roth was only invited to join the band because, unlike Eddie Van Halen and drummer Alex Van Halen, he came from money and already had his own sound system. Eddie was then Van Halen's lead singer as well as guitarist; he didn't have the best voice, but he didn't love David's voice either. Apparently, though, the sound system was too much for him to resist; David Lee Roth joined the band in 1973 and immediately started changing things up. 
The Van Halen brothers loved and wanted to play straight-up heavy metal, whereas David Lee Roth loved "Motown, the Beach Boys, and funk." The pop metal sensibility of Van Halen would have been impossible without what each had to offer — Eddie Van Halen with his "two-handed technique and for bringing the virtuosic rock guitar solo back into the popular music mainstream," per The Conversation, and David Lee Roth with his charisma, showmanship, and crowd-pleasing, showboating antics. They were both, arguably, the best at what they did, which perhaps contributed to the tension between them. Here's the truth about David Lee Roth and Eddie Van Halen's relationship.
Crosstown adversaries who hated each other with a vengence"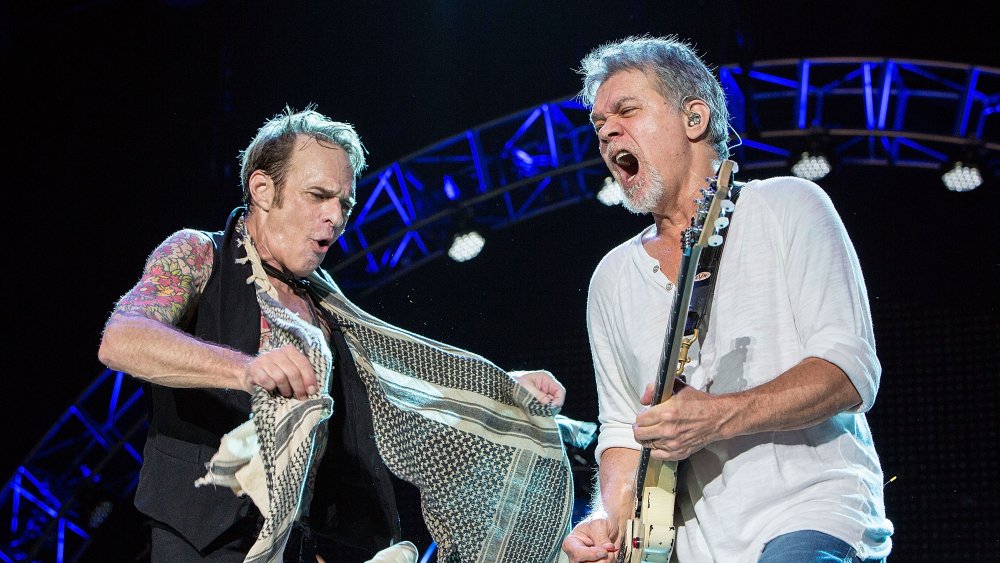 Daniel Knighton/Getty Images
David Lee Roth and Eddie Van Halen had entirely different philosophies about how to be in a rock band. Van Halen News Desk quotes Associate Professor of History and Van Halen scholar Greg Renoff: "the Van Halens were content making good money playing shows in the Pasadena area that they would promote themselves," while "Roth pushed them to audition at clubs and expand their reach" as well as to "glam it up [and] wear stage clothes" because he "wanted them to become rock stars" and they needed to look the part. Roth and Van Halen's differences were part of the band's strength. Renoff goes on: "Of course they never would have made it without Eddie writing the songs and without their talents. But Roth was the guy who said 'Look at me!'"
Both Van Halen and Roth always spoke openly about their differences. A Washington Post article ("The destructive magic of Eddie Van Halen and David Lee Roth") quotes Roth on Marc Maron's WTF podcast describing his early relationship with the Van Halen brothers as "crosstown adversaries [who] hated each other with a vengeance," calling the Van Halen style "artisanal super-small-batch Scotch craft." If we're running with that metaphor, one could say that David Lee Roth is a giant frozen banana daiquiri topped with several maraschino cherries, a few cocktail umbrellas, a novelty silly straw, and an extra floater of rum. 
What a long great trip it's been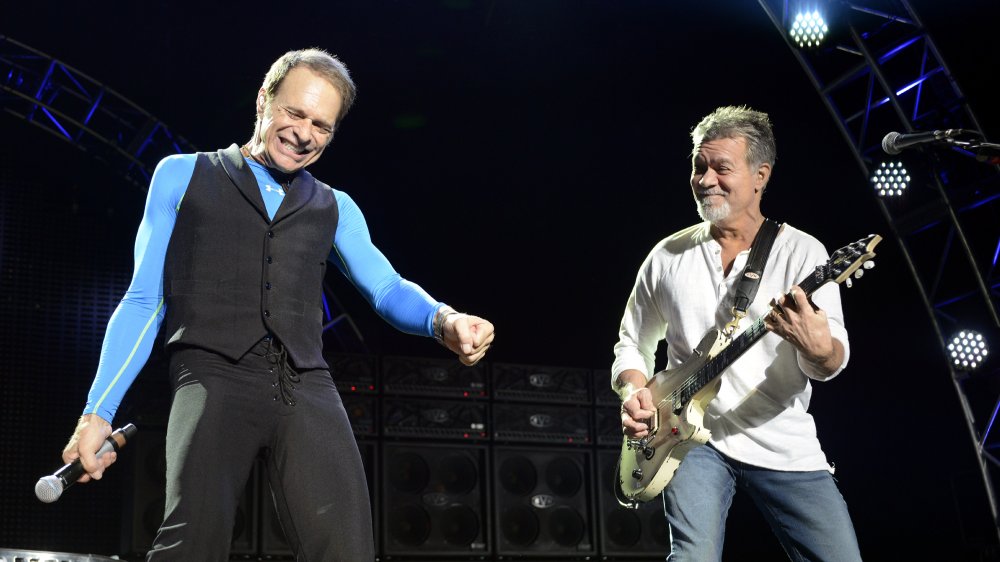 Tim Mosenfelder/Getty Images
Eddie Van Halen made a few cutting remarks about Roth in a 2015 Billboard interview: "There are four people in this band, and three of us like rock 'n' roll. And one of us likes dance music." He went on to state that David Lee Roth "does not want to be my friend" and claimed "Roth's perception of himself is different than who he is in reality. We're not in our 20s anymore. We're in our 60s. Act like you're 60." Van Halen admitted, however, that the fans' expectations included Roth: "I think it's now built into people's DNA, that it just won't be Van Halen if it's not Roth's voice."
Of course, now there will absolutely be no Van Halen without Eddie Van Halen. The band toured for the last time in 2015 and in July of 2020, Roth told the New York Times, "I don't know that Eddie Van Halen is ever really going to rally for the rigors of the road again. I don't even want to say I've waited ... I've supported for five years." He was right. Roth responded to the news of Van Halen's death with a tweet that said "What a Long Great Trip It's Been" and featured a picture of the two stars awkwardly holding hands — an underwhelming but fitting tribute to their uncomfortable but undeniable bond.