Eddie Van Halen Was Hiding In Back To The Future All Along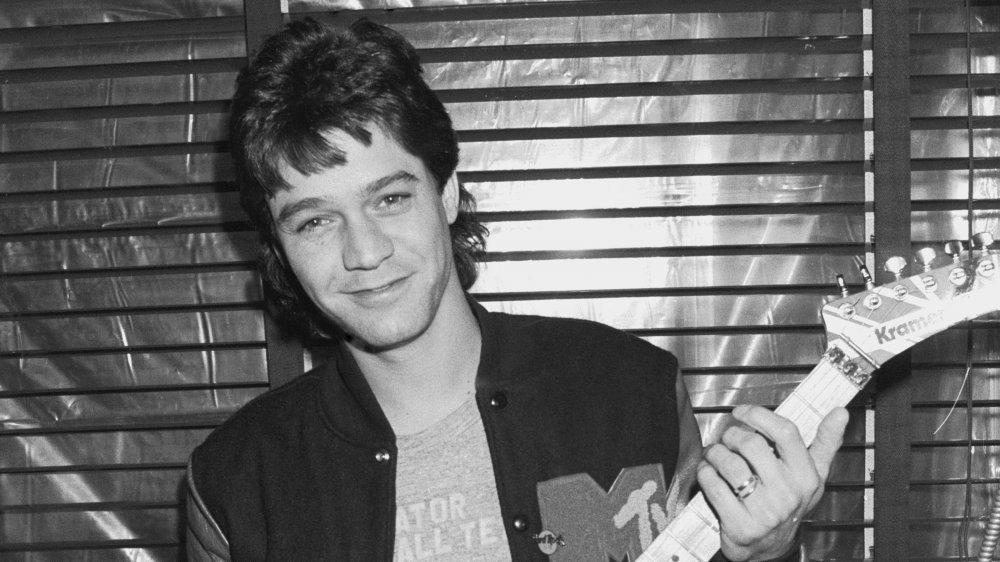 Dave Hogan/Getty Images
All sorts of stories and memories about Eddie Van Halen, the man Kerrang! calls "by some distance, the greatest guitarist of his generation," are cropping up as the music world reacts to the sad news of his death on October 6, 2020 after a long battle with throat cancer. In addition to his legacy as the man who changed the electric guitar forever, Van Halen also served as a pop culture touchstone, inspiring everything from a claymation guitar-playing hamburger in 1985's Better Off Dead (seen on YouTube, the hamburger's little guitar matched the red/black/white pattern of Eddie's famous custom Frankenstrat guitar, described at Pintypus) to Bill and Ted's air-guitar-riff handshake and their dream of recruiting Eddie to play in Wyld Stallyns (again, YouTube) in 1989's film comedy Bill and Ted's Excellent Adventure. 
There are also several references to Van Halen in 1985's Back To The Future, including this scene, in which Michael J. Fox as Marty McFly has gone back in time to the 1950s to impart some information to his nerdy teenage father. To make his point and scare Teen Dad into listening to him, Marty dons a hazmat suit, pulls out a cassette tape labeled "Edward Van Halen," and awakens his father with some distinctively 1980s guitar riffs while intoning "Silence, Earthling!" The music from the Edward Van Halen tape sure sounds like the work of Eddie Van Halen, but was it actually him? In 2012, TMZ finally got the answer to this question once and for all.
"Playing a bunch of noise"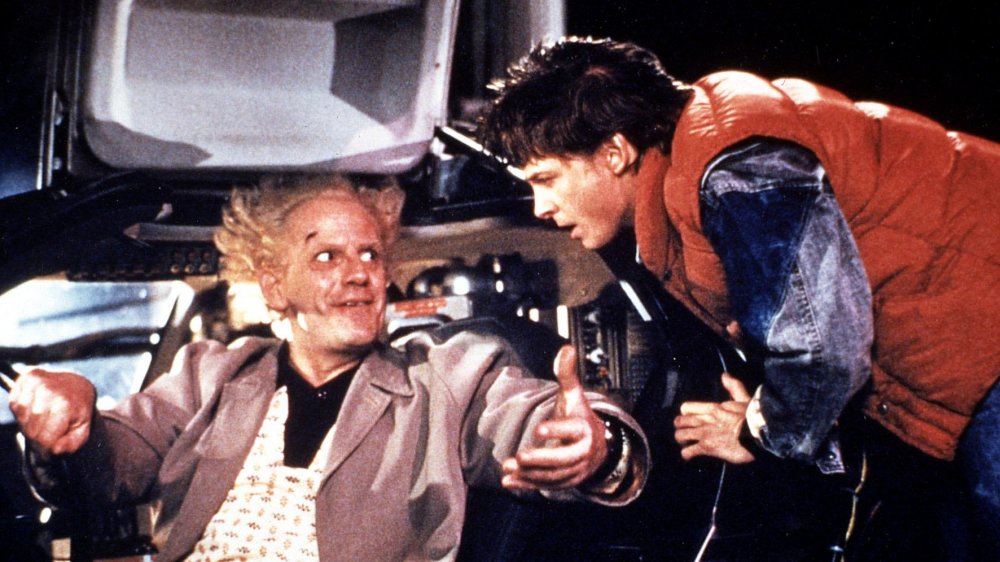 United Archives/Getty Images
 A TMZ reporter/obvious Van Halen fan followed the band through an airport and onto an escalator to ask Eddie about the alleged cameo. The clip is especially funny because the TMZ reporter doesn't even notice the habitually low-key, soft-spoken Eddie at first, asking drummer Alex Van Halen, "Where's the brother at, man? Where's Eddie at? Is he hiding from us?" as Eddie smiled and quietly informed him, "I'm right here."
Fortunately, the reporter recovered and took the opportunity to clear up the Back To The Future trivia once and for all, asking if it is indeed Edward Van Halen on the cassette tape; Eddie confirmed with a calm, matter-of-fact "Yeah." When asked what music he was playing, Van Halen admitted that he was just "playing a bunch of noise." Typical modesty from the man who so often let his guitar do all the talking–and also not entirely true! The "bunch of noise" has a name and was even used in another movie. According to Van Halen News Desk, it's a song called "Out The Window" and it also appeared in the 1984 film The Wild Life. According to the IMDB, the movie is an "eighties teen romp" written by Cameron Crowe with the tagline "After the hottest summer of their lives, getting back to basics was easy, getting back to normal was the hard part." Upon its release, the New York Times called it "something like a sequel to 1982's Fast Times at Ridgemont High."
Eddie Van Halen scored an entire movie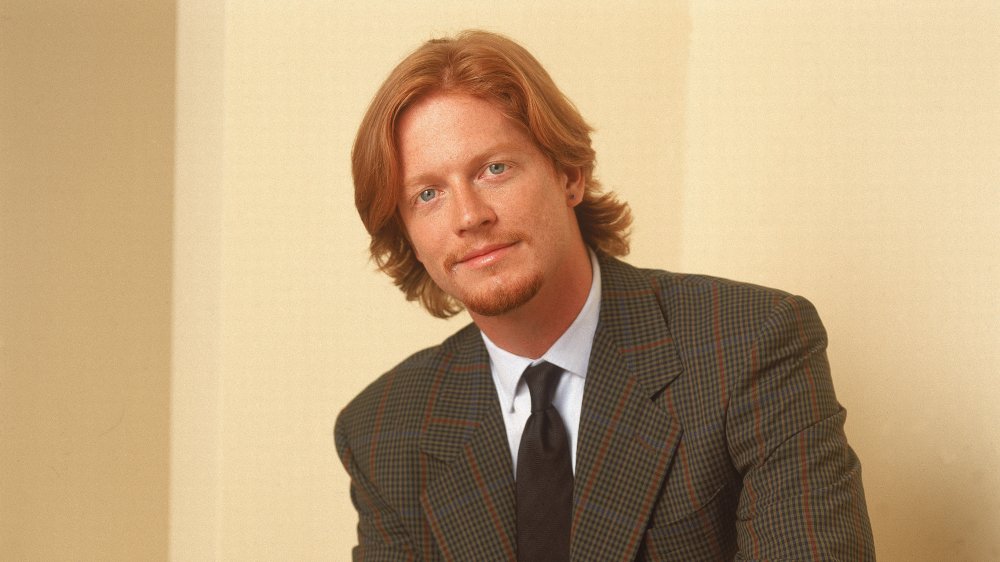 Nancy R. Schiff/Getty Images
Interestingly, The Wild Life starred Eric Stoltz and Lea Thompson; they played a couple. Stoltz was originally cast in the role of Marty McFly in Back To The Future; according to Vocal, he filmed the part for five weeks but was replaced because "he played the part too dramatically, and [screenwriters] had written the part of Marty to be a comedic character." Michael J. Fox had been the original choice for the role, but was starring on the TV show Family Ties and couldn't get away. When the part became available again, he took it and filmed both Family Ties and Back To The Future for months, acting alongside Lea Thompson, who played the part of his teenage mother who develops a crush on Marty, not realizing he's her time-traveling son.
Meanwhile, per Ultimate Classic Rock, Eddie Van Halen scored the entirety of The Wild Life, including "Out The Window." His original musical role was supposed to be small, but he ended up "recording searing guitar riffs over drum machine tracks" that appear throughout the movie. The score was never officially released, and just one Van Halen song, an instrumental called "Donut City," appeared on The Wild Life soundtrack. This didn't seem to bother Eddie Van Halen, who said "We were concerned about doing stuff for the film, not selling a record."  Later, Eddie incorporated pieces of The Wild Life's score into several Van Halen songs, including "Right Now" and "Feels So Good."