Eddie Van Halen's Family Plans To Look For Unreleased Music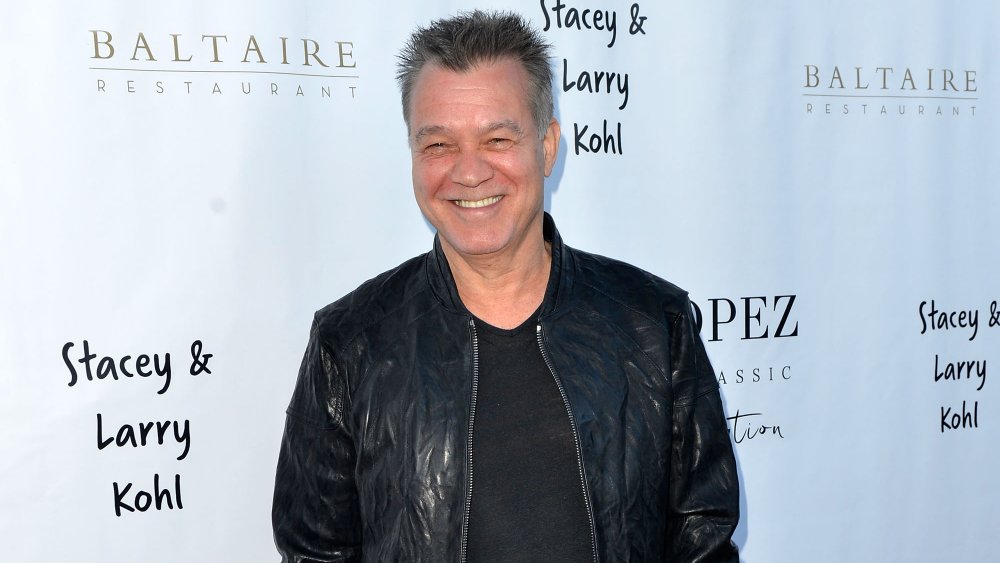 Jerod Harris/Getty Images
The rock and roll world is still reeling from the recent death of Van Halen guitarist Eddie Van Halen at age 65 after a long battle with throat cancer. After all, Eddie was the man who "changed everything ... doing things nobody had ever heard on the instrument before" and who was "by some distance, the greatest guitarist of his generation," according to Kerrang. Luckily, there may some good news on the horizon for those of us who worried that we'd never hear another new Van Halen song again. 
Will the world ever hear new Van Halen music?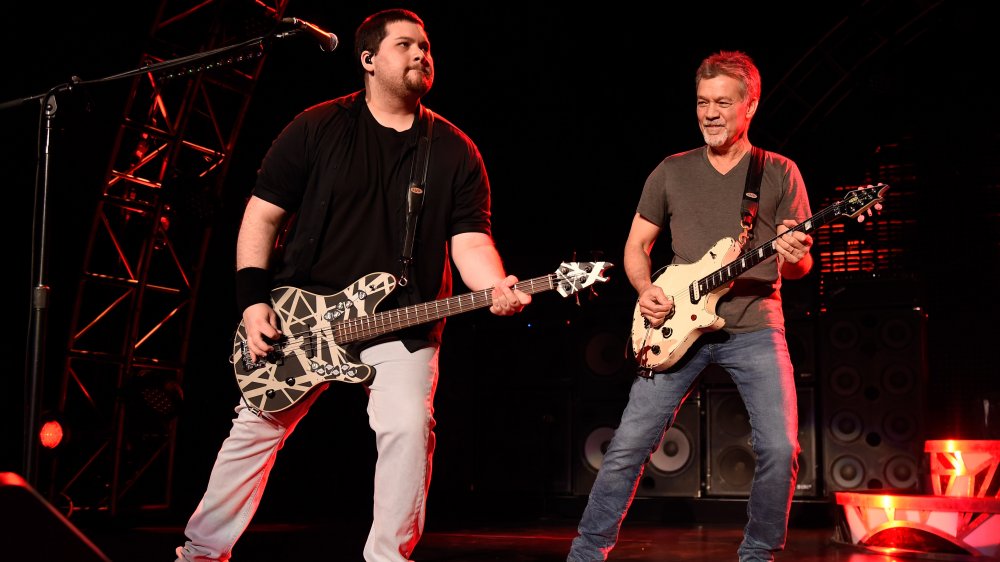 Kevin Mazur/Getty Images
Pollstar spoke with Van Halen's manager for over 15 years, Irving Azoff, who called Eddie Van Halen "an unqualified genius." Despite the end of Van Halen as a touring and recording band, Azoff points out that Eddie's instrument and amplified company, EVH Gear, has become a "major force" in the music industry and carry on run by Eddie's son and Van Halen bass player Wolfgang Van Halen (above) and Eddie's guitar tech Matt Bruck. Azoff also shared that there had been plans for one last Van Halen stadium tour in 2019, but "as the cancer moved around, [Van Halen] was physically unable to do it." 
When asked about the possibility of the world ever getting to hear any previously unreleased Van Halen music, Azoff was cautiously hopeful, although it's too soon to be able to say what might be available. Azoff told Pollstar "Wolf and Alex [Van Halen, Eddie's brother and Van Halen's drummer] will go up to 5150, the studio in Ed's house, but there's been a lot of recording over the years. ... I can't predict that for sure there will be anything new, but for sure they're going to look at it." Fingers crossed, Van Halen fans. Fingers crossed.