Why The Red Hot Chili Peppers Can't Stand Faith No More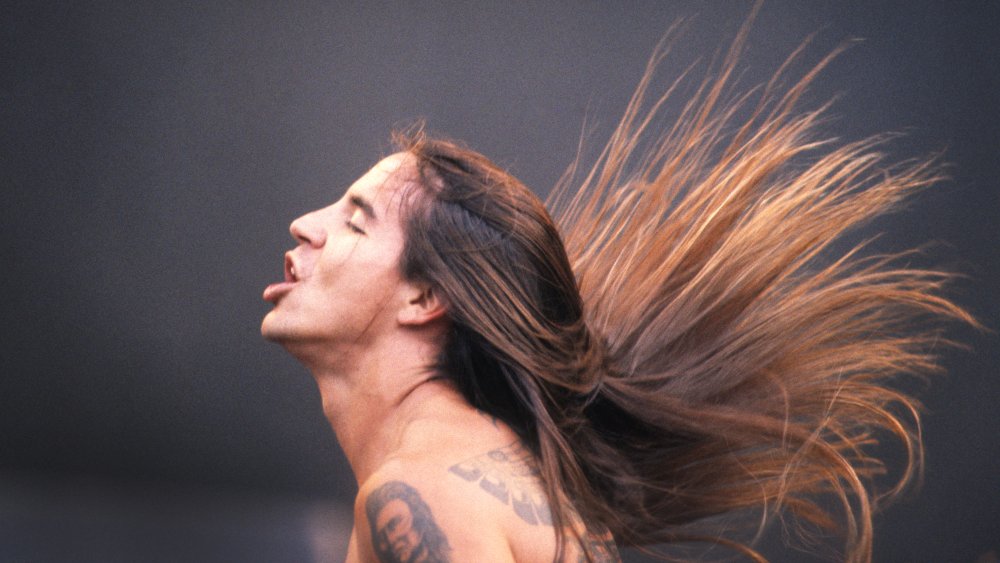 Gie Knaeps/Getty Images
In the late 1980s, the fledgling feud between the Red Hot Chili Peppers and Faith No More started as nothing more than a friendly rivalry. The two bands were pioneers of the funk-metal genre, with Faith No More even occasionally opening for the Red Hot Chili Peppers.
Relations were respectable and civil until the release of Faith No More's 1989 music video for their song "Epic", which was met with criticism from the RHCP's frontman Anthony Kiedis. According to L.A. Weekly, Kiedis believed that rival vocalist Mike Patton was stealing his moves, worried that fans would think the Chili Peppers were copying Faith No More.
"My drummer says he's gonna kidnap [Patton], shave his hair off and cut off one of his feet, just so he'll be forced to find a style of his own," Kiedis told Kerrang Magazine. "[What] a drag if people get the idea that I'm actually ripping him off. Especially in the UK where FNM are much better known than us. In America, it's a different story, people are aware of the profound influence we had on them."
The frontman later expanded on the idea in the band's 1993 biography By The Way: "I watched [their] "Epic" video, and I see him jumping up and down, rapping, and it looked like I was looking in a mirror."
The sincerest form of flattery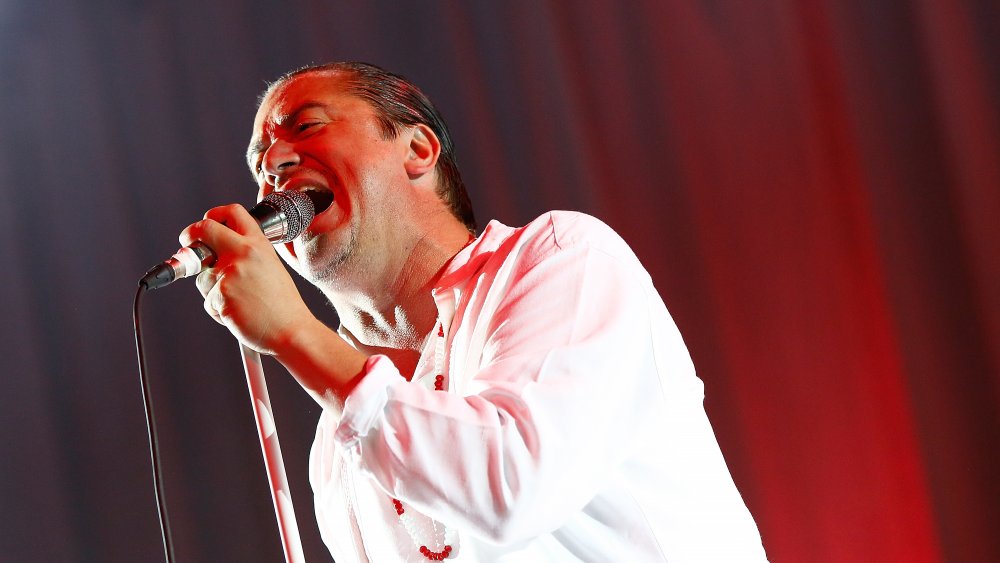 Daniel Vorley/Getty Images
As per LA Weekly, 1999 marked a turning point for the feud and for the bands, where Faith No More went on hiatus and Patton returned to front his other band, Mr. Bungle. That summer, Mr. Bungle discovered that their sets had been cut from several music festivals because Kiedis threatened to pull RHCP out of their shows if Mr. Bungle wasn't kicked out. Naturally, Patton responded the only way one could: by performing at a Halloween show dressed as the Red Hot Chili Peppers, with Mr. Bungle mocking the band by butchering all their songs and pretending to inject heroin.
In 2016, Fox News host Greg Gutfeld perpetuated the decades-long feud when he called Red Hot Chili Peppers the "worst band on the planet" and "poor man's Faith No More," per Consequence of Sound.
During a live broadcast, he claimed: "I want to explain that we live in a binary universe. You're either a Faith No More fan, or a Red Hot Chili Peppers fan. You cannot love Mike Patton and Anthony Kiedis, because they are two different people. You have to love Mike Patton, you cannot love Anthony Kiedis. So that is why the Red Hot Chili Peppers are the worst band in the universe, because Faith No More is the greatest band in the universe."
Who's fronting the rivalry?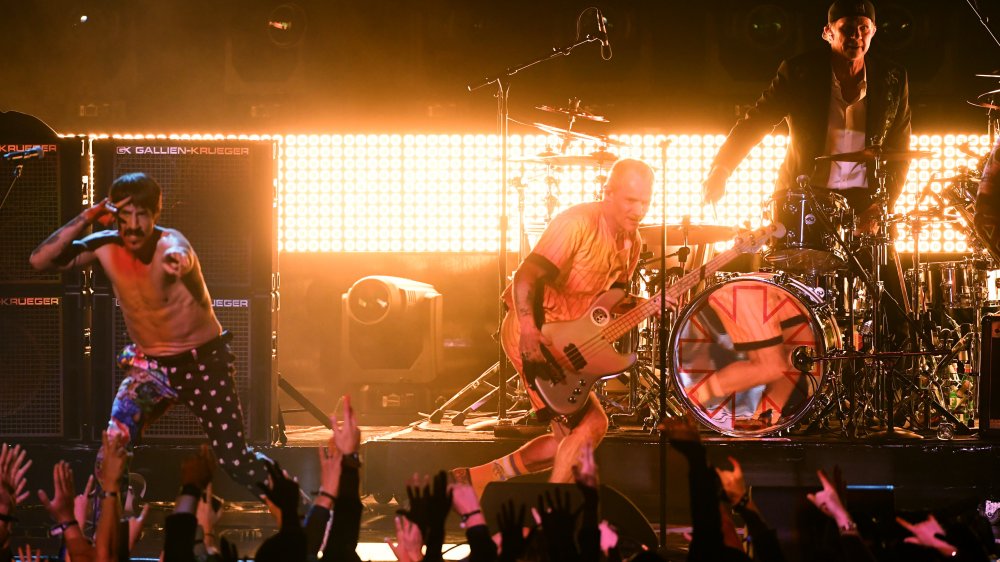 Kevin Winter/Getty Images
While Kiedis and Patton still seem to be perpetually at odds, other members of both parties seem to be pretty amicable. As Chili Peppers bassist Flea said in a mid-90s interview, "There was never any fight between us, that was a bunch of bullshit created by the media. I mean I think they're a good band. Maybe there was some things said between Anthony and the singer [Patton], but it all means nothing to me."
Flea has even gone on to completely separate the Chili Peppers from the likes of Faith No More, suggesting that the two don't even exist within the same genre, and therefore are not rivals competing within the same sphere:
"For all the styles that have come and gone through-out our career, we never really aligned ourselves with any of them; we were never part of any movement," the bassist told Guitar World (per The Chili Source) in 2006. "At one time, people put us together in a category with Fishbone and Faith No More, but we were always different from those bands, and they were always different from us."