How Fighter Pilot Training Helped Bob Barker Get Into The TV Industry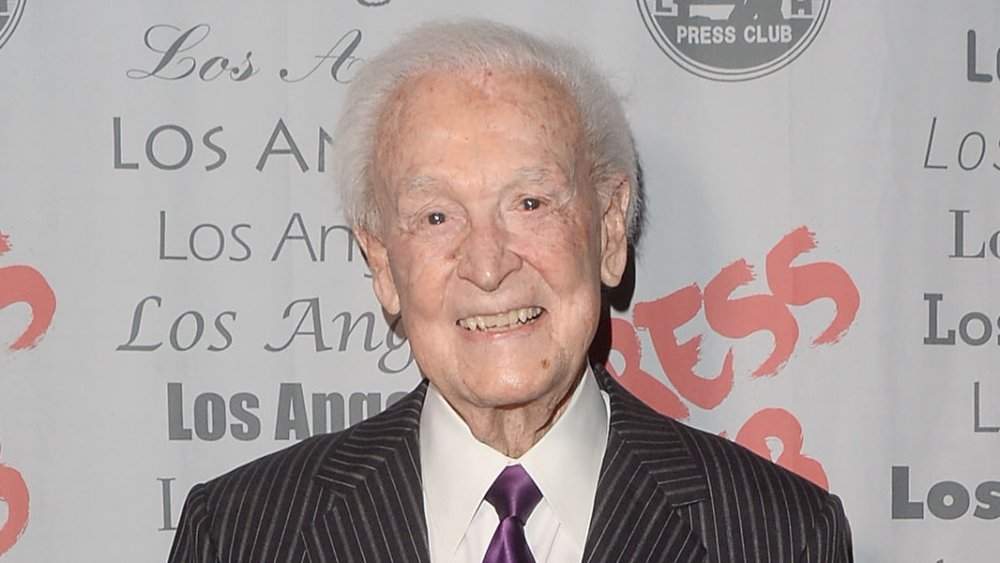 Matt Winkelmeyer/Getty Images
You might know Bob Barker from his cheerful cry of "Come on down!" during his almost 35-year stint hosting The Price Is Right, the still-running game show that awards cars and trips to those who can name the correct prices of supermarket items. You also might recall the years he hosted the Miss U.S.A. and Miss Universe pageants (1966 to 1988) or his moves in the Adam Sandler flick Happy Gilmore, a scene that won the award for "Best Fight Sequence" at the 1996 MTV Awards. Barker has won 17 Emmy Awards as a TV host and producer.
What's incredible, though, is that none of this might have happened if Barker hadn't enlisted to become a fighter pilot. The attack on Pearl Harbor hit five days before the impressario's 18th birthday. Barker was attending Drury College in Springfield, and as Biography reports, he left his studies to become a fighter pilot in the United States Naval Reserve. Ultimately, he never saw active duty, but he trained on eight different airplanes at eight separate bases, including the legendary Corsair, according to the Deland Naval Air Museum.
In DeLand, Fla. he also practiced formation flying, night flying and dog-fighting, and trained in the FM-2 Fighter. The museum quotes Barker: "We were commissioned offices now, proudly, wearing our hard-earned flags of gold and we concentrated on flying and more flying."
Bob Barker: after the war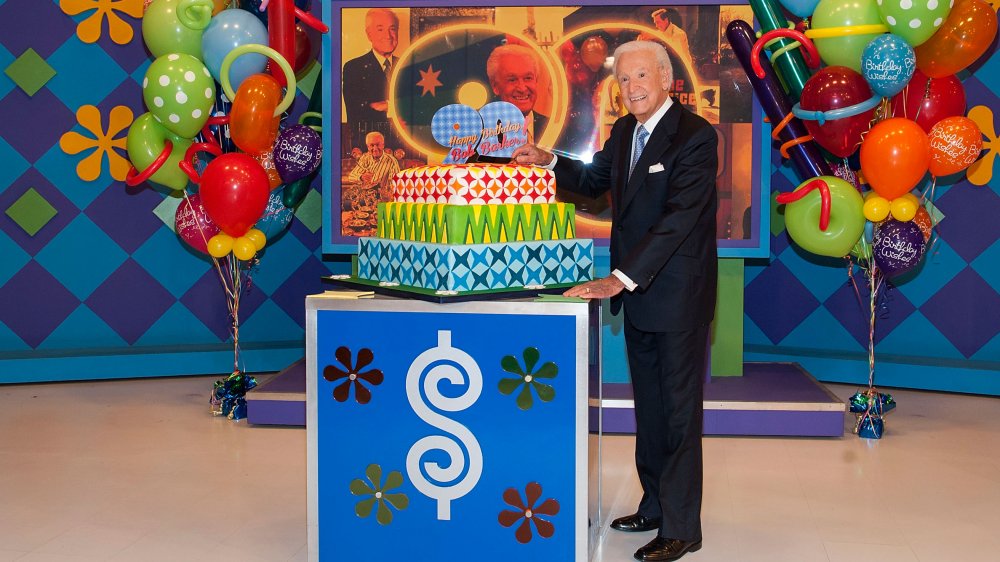 Valerie Macon/Getty Images
The war ended and Barker finished his degree in economics. He thought about becoming a flight instructor. He learned about a job at a radio station in Springfield, Missouri, and that the manager of the station liked planes. "I put on my naval officer's uniform and my wings of gold and went in and talked about airplanes for about 30 or 45 minutes and I had my first job in radio," Barker told The New York Times. 
Barker always looked for the next opportunity. He became a news writer, did sportscasts, became a disc jockey. The radio job, according to Biography, "led to his move, in 1950, to California in order to pursue a career in broadcasting" — and with his own radio show, "The Bob Barker Show," which ran for six years. He was on his way.
In 1956, he became the host of the game show Truth or Consequences, where he spent 18 years asking participants nosy questions and suggesting wacky stunts. He took over hosting duties on The Price Is Right in 1972, where it became the first hour-long game show and the longest-running daytime game show ... and the rest is history.