The Real Reason Whitney Houston Is Being Inducted Into The Rock And Roll Hall Of Fame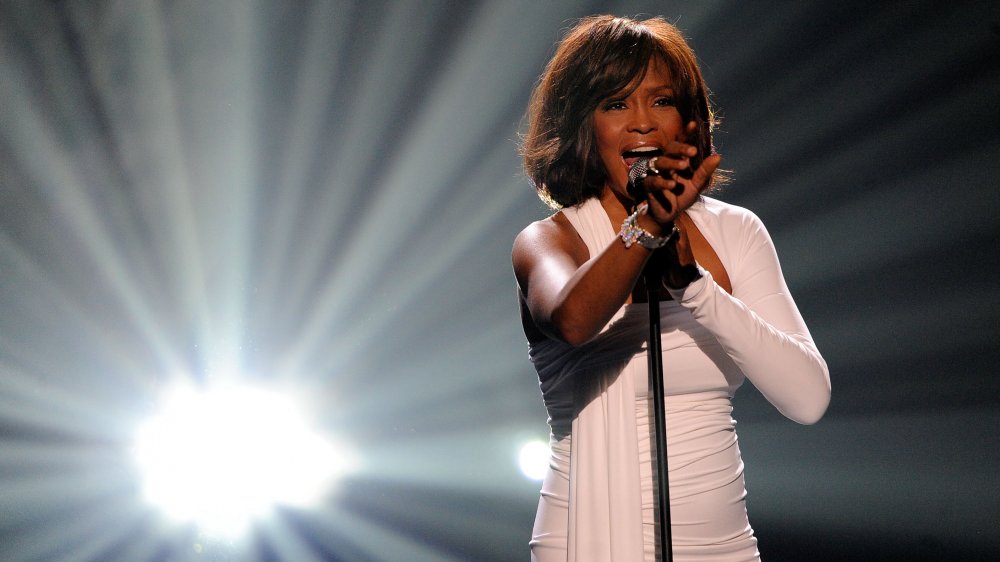 Kevork Djansezian/Getty Images
One of the greatest singers of our time finally joined the Rock and Roll Hall of Fame. NPR announced the Hall of Fame had inducted Whitney Houston, and while for many, there is no doubt she belongs there, others question why a pop and R&B star is on the roster. In simple terms, it's because she deserves it. But, the reality is, Houston is a singer who has influenced so many other performers with her reach, talent, and versatility. She is also one of the few Black female artists to have been inducted into the Hall of Fame.
According to Mic, Houston has been eligible for the honor for the past 10 years. Traditionally, it's difficult to make it past the nomination stage. Most well-known acts typically get in only after years of being nominated. Very few women have been inducted; Houston was the only female artist inducted this year.
Hall of Fame CEO Greg Harris told Variety that Houston's inclusion in the Hall of Fame is not the first time an artist generally not considered rock has been inducted. In Houston's case, her talent, range, and body of work distinctly qualified her for the honor. After all, Aretha Franklin and Marvin Gaye are both in the Hall of Fame, and their careers tracked much in the same way as Houston's, in terms of range and influence. Houston was nominated by a jury of her peers, and for the Hall of Fame, that was enough to qualify her for induction.
Many of today's artists look up to her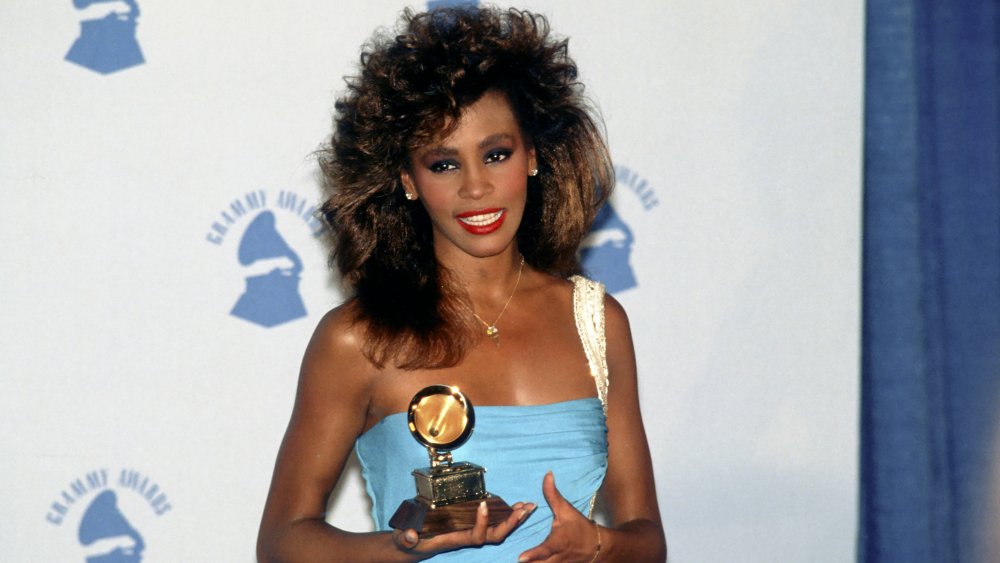 Michael Ochs Archives/Getty Images
More than her range, though, Houston has influenced so many other artists that the honor simply makes sense, wrote Variety. Houston inspired a generation of '80s artists who then followed in her footsteps into the music world. Without Houston, there is neither Ariana Grande, nor Christina Aguilera, nor Kelly Clarkson. There wouldn't even be a Mariah Carey, because even though people thought they didn't like each other, Carey always said Houston is one of her pop idols. As Variety noted, Houston made stardom aspirational. After she paved the way, it was easier for other artists like Janet Jackson, Carey, and even Beyonce to hit number 1 consistently on the charts. Her former manager, Clive Davis, told Billboard that only Aretha Franklin influenced more artists than Houston.
Houston's versatility also makes her spot in the Hall of Fame well deserved. Her version of the Dolly Parton song "I Will Always Love You" has been one of the most popular covers in years. Variety noted Houston's interpretation of songs is something to be celebrated. She did not write her hits, but interpreting songs is a unique talent in itself. And no one can deny Houston was talented.
NPR pointed out that Houston is one of the most commercially successful artists of all time. She was the first artist to have a song stay at number 1 for 14 weeks. And her popularity extends even beyond her death.
Her induction bodes well for other artists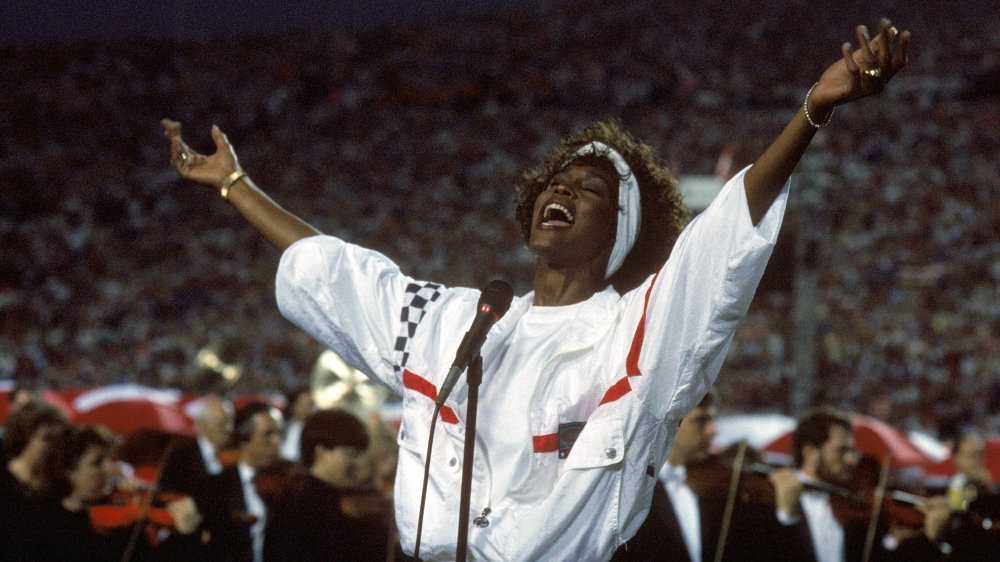 George Rose/Getty Images
Houston's induction into the Rock and Roll Hall of Fame means so much more than honoring a talented and influential performer. As Variety reported, Houston, as one of the few Black women honored by the Hall of Fame, represents a path other artists can follow.
Many other influential Black female performers have had a hard time being inducted into the Hall. Even Diana Ross was only honored as a member of the Supremes; never mind that she has a stellar career all on her own. Tina Turner had to share her induction with her abusive ex-husband. Historically, the Hall of Fame did not care about diversity, supposedly preferring to recognize artists through their merits alone. This meant, however, that many Black female artists who started making music after the 1970s get snubbed, said Variety. By adding Houston to the Hall of Fame, the institution is taking a step forward into the future, by recognizing younger artists that influenced the musicians of today. This opens the door for singers like Carey, Mary J. Blige, and others.
Simply put, Houston has been inducted into the Rock and Roll Hall of Fame because an artist of her caliber should be.