The Truth About Motley Crue's Former Female Drummer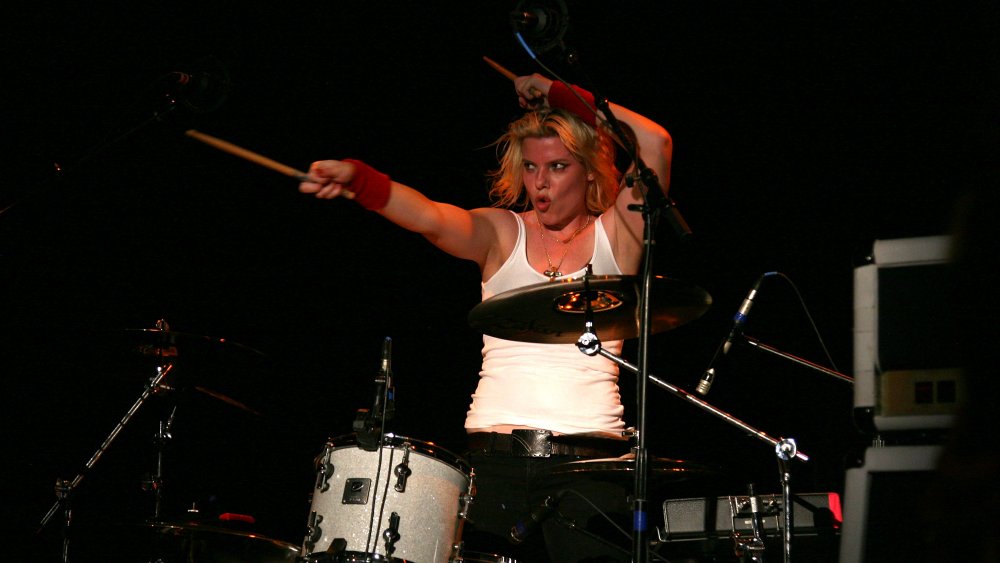 Angela Weiss/Getty Images
A band famous for their notoriously sexist behavior (as detailed in their 2002 collective memoir The Dirt) once had a woman keeping the beat for songs like "Girls, Girls, Girls." In 2000, Mötley Crüe lost both longtime drummer Tommy Lee and his replacement, Randy Castillo, within a matter of months. According to NRK, drummer Samantha Maloney, then best known as Hole's touring drummer, got an e-mail from Nikki Sixx asking if she'd like to fill in. Maloney "jumped on a plane that day from New York and headed out west to Los Angeles to work with the band for the rest of that year." Her experience as a replacement drummer for Hole's Patty Schemel and her time working with notoriously hard-living frontwoman Courtney Love prepared her for a spot in a band known for "celebrity girlfriends, sex-tapes floating around, numerous run-ins with the law and other scandals by the dozen." 
According to Maloney, it was a dream to play in the band that had inspired her first begin drumming. The entire band treated her with respect and support and she "won each and every fan over EVERY night after song 1." The band was doing interviews for The Dirt while they were touring, and Samantha "got to hear some of the stories literally from the horse's mouth." As of 2009, however, she hadn't read the completed book, and if she did, "I have a feeling I would think of the boys differently than I do now."
'You can't even imagine!'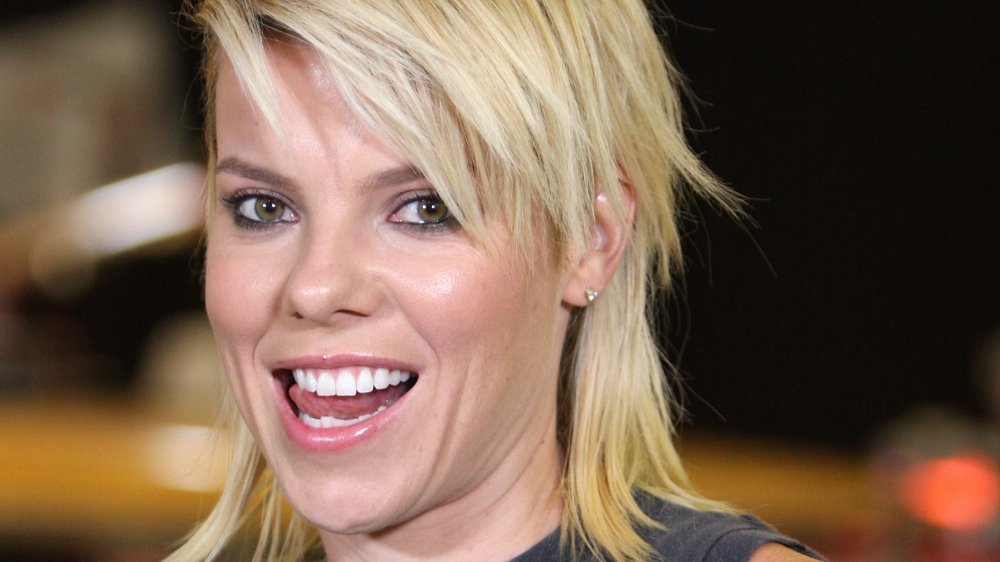 Angela Weiss/Getty Images
According to drum manufacturer Sonor's website, Samantha Maloney toured with Mötley Crüe until January 2001 and can be seen and heard on the "Lewd, Crued, and Tattooed" DVD as well as live material on the album New Tattoo. Asked by NRK to share some Crüe tour stories, she demurred – "All I can say is: You can't even imagine!" 
She went on to form a short-lived supergroup called The Chelsea with fellow female rockers Melissa Auf der Maur of Hole and the Smashing Pumpkins, Paz Lenchantin of A Perfect Circle and the Pixies, and Radio Sloan of The Need. In 2004, she reconnected with Courtney Love, providing drums for the album American Sweetheart and joining Love on the road for a small number of gigs, "including Love's bizarre appearance" on the Late Show with David Letterman, which saw Love bare her breasts, light a cigarette and ramble on about "Nicole Kidman, the Federal Communications Commission (FCC) and her legal problems."
Other drumming stints included joining electroclash pioneer Peaches' backing band The Herm as well as playing with the Eagles of Death Metal on their 2005 tour. She also started two all-female bands, The Ingenues and the Chelsea Girls. The latter was billed, per Blabbermouth, as "the first-ever female all-star-super-cover-band" and featured members of The Donnas, Huntress, and Nashville Pussy. Maloney's range was proven once again in 2010 when she joined country legend/Miley's dad Billy Ray Cyrus's "alternative rock group" Brother Clyde.