Why Sammy Hagar Left Van Halen Twice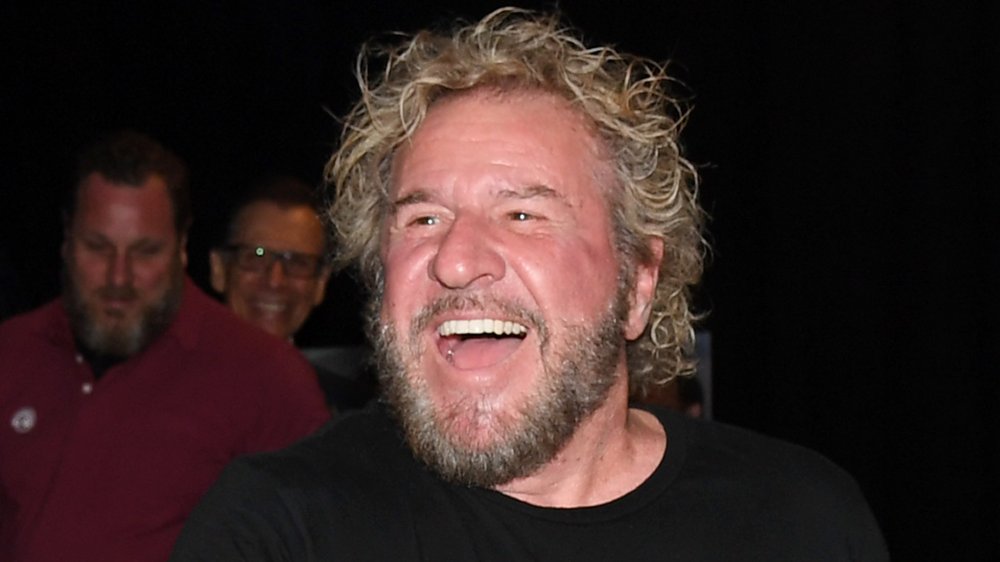 Ethan Miller/Getty Images
Like a lot of bands that lasted for decades, Van Halen was notorious for having a bit of a revolving door situation when it came to their lead singers. David Lee Roth left (for the first time) in 1985; according to Louder Sound, guitarist Eddie Van Halen and Montrose frontman Sammy Hagar met after Van Halen noticed Hagar's Ferrari at a car repair shop and asked a mechanic who it belonged to. Not realizing he was about to make history happen, the mechanic answered, "It's Sammy Hagar's — you should call him and get him in the band." Eddie called Sammy right there from the shop and invited him to come jam with the band. "Van Hagar" went on to make four hit albums, including 5150, which was the band's first Billboard number one, confirming that there was life for Van Halen post-DLR. It couldn't last forever. 
During the recording of 1995's Balance, Sammy and Eddie's "once harmonious songwriting relationship hit a sour patch," per Ultimate Classic Rock. "That was the record where if I said black, Eddie said white, and I'd say, 'Okay, white,' he'd say, 'No, I want black,'" remembered Hagar. The two got into further disputes over Hagar wanting to take time off after their Balance tour, while the rest of the band wanted to get back into the studio. Hagar also wanted to record new music for a contracted solo best-of album, while Van Halen wanted to record new music for their own new collection.
'You've got to be a team player'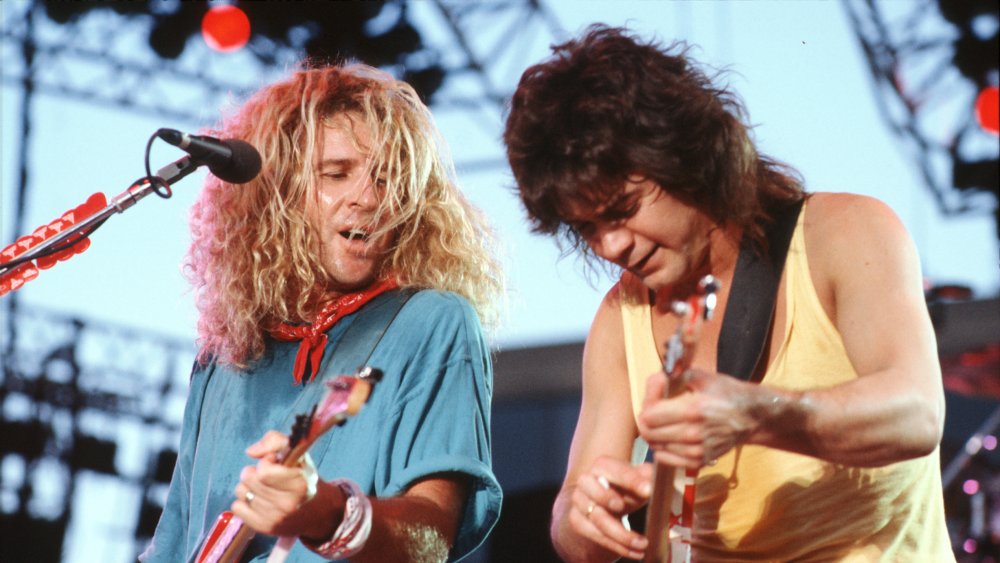 Michael Ochs Archives/Getty Images
According to a 1996 Guitar World interview with Eddie Van Halen posted at VHLinks, the breakup came down to a phone call in which Van Halen told Hagar, "Sam, if you want to make another record or do another tour, you've got to be a team player. Van Halen is a band — not the Sammy Hagar show, not the Eddie Van Halen, Alex Van Halen, or Michael Anthony show." According to Eddie, Sammy replied, "I want to go back to being a solo artist," and therefore, said Eddie, "I didn't fire him. He just quit." In Sammy's version of the events, he was fired, and to add insult to injury, as he told the Los Angeles Times, "After I left he drove to David Lee Roth's house, and man, that's worse than sleeping with the enemy."
Roth's relationship with Eddie and the rest of the band was always notoriously shaky, and he was quickly replaced by Gary Cherone, lead singer until 1999. In 2004, Hagar rejoined the band for two new songs and a tour. Per Ultimate Classic Rock, the tour "was marred by sloppy performances and bad behavior," and at its end, Hagar's time with Van Halen was truly over. Fortunately, Sammy and Eddie made up before Eddie's death; Billboard reported on a recent Hagar exchange with Howard Stern in which he said he'd been texting with Eddie. "[I]t's been a love fest since we started communicating earlier this year."