The Surprising Job Ex-NBA Player Vin Baker Took After Going Broke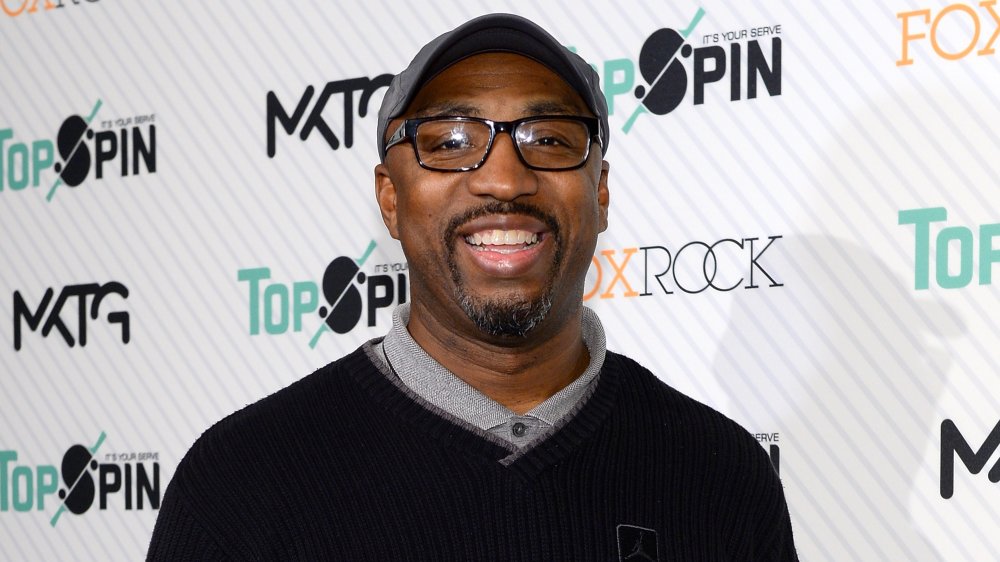 Andrew Toth/Getty Images
Per the Providence Journal, Vin Baker had a long and successful career with the NBA, playing on six different teams over 13 years and earning nearly $100 million. How did someone with all that talent and money end up working at a Starbucks? A battle with alcoholism, poor business decisions, and "too many hands dipping into his gold-plated cookie jar" wiped out his fortune and forced him to look for new opportunities. Unlike those who see his story as a rise and fall, Baker has a very different take on things. He sees his life as a tale of redemption and tenacity: "I have to take the story and show that you can bounce back. If I use my notoriety in the right way, most people will appreciate that this guy is just trying to bounce back in his life." 
Baker's 2015 stint as a barista in North Kingston, Connecticut was part of his training within Starbuck's management program. Not just content to start a new career with Starbucks, he also ministered at his father's Connecticut church and spoke of a future coaching basketball, noting he had worked with the Milwaukee Bucks in the Las Vegas Summer League, where "he couldn't help but talk to some players about their finances" because "I think when you're giving guys who aren't even All-Stars $80 million, there should be a framework in place where these kids can talk to someone."
'I want to provide hope'
Don Juan Moore/Getty Images
Vin Baker continued his work with the Milwaukee Bucks, and today serves as their assistant coach. When speaking with the Oshkosh Northwestern, power forward Christian Wood raved about Baker: "He's been great for me. He helps me out when I mess up certain times in the games. He tells me what's wrong and right. He's a good guy to have on my side." 
Baker also started the Vin Baker Foundation, a nonprofit organization focused "compassionately" on helping improve the lives of those "affected by alcohol and drug addiction and dependency." Activities include organizing road races like the Addiction Ends Here 5K, with the aim of opening sober housing in his home state of Connecticut and "inspiring hope." In an interview with NBC Connecticut, Baker noted, "No matter where you are in addiction, you can overcome it. If I can overcome it, I want to provide hope that everyone can overcome it."
Baker is also now an author. In 2017 Harper Collins published his memoir God & Starbucks: An NBA Superstar's Journey Through Addiction and Recovery, in which he told his "joyous tale of salvation" and how he found "more security and happiness in his ordinary working life than in all his years in the glamorous world of professional basketball."