The Tragic Death Of Leon Wilkeson From Lynyrd Skynyrd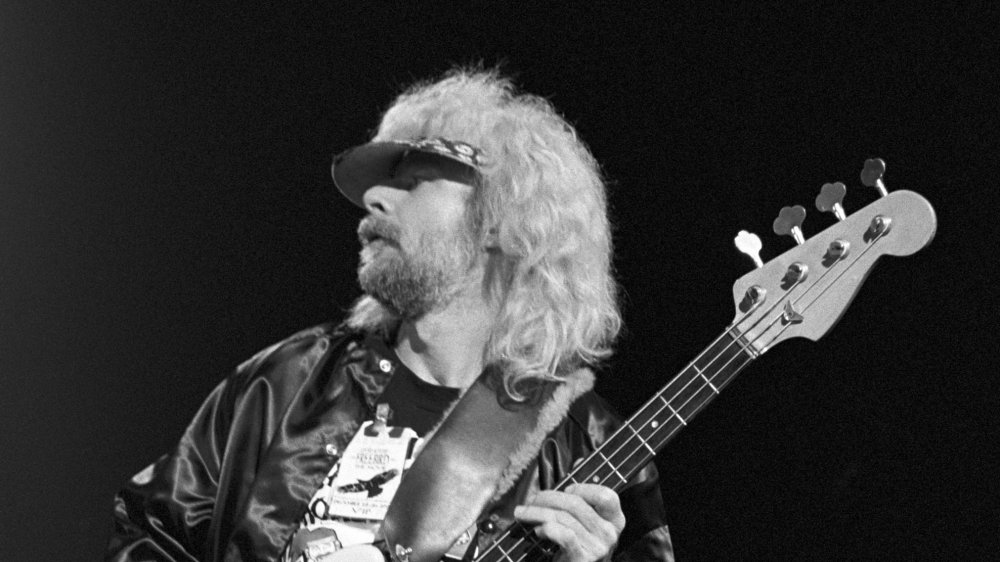 Tom Hill/Getty Images
Jacksonville, Florida-based Southern rock legends Lynyrd Skynyrd are certainly no stranger to tragedy. The changemakers behind "Sweet Home Alabama," "Simple Man," "Gimme Three Steps," and "Free Bird" defined an era of hard rock and garnered a fanbase of millions across the globe. But their wide-ranging success throughout the 1970s as the Southern outlaws came to a screeching halt in 1977 when a plane crash took the lives of singer Ronnie Van Zant, guitarist Steve Gaines (and his sister Cassie). The crash also severely injured others, including bassist Leon Wilkeson.
According to Rolling Stone, Wilkeson was among the most severely injured in the Skynyrd plane crash. Reports indicated he suffered massive internal injuries, as well as a smashed jaw, broken nose and facial bones, 15 dislodged teeth, six broken ribs, and a broken left arm and leg. He also lost an enormous amount of blood, and his heart stopped twice on the operating table.
The left arm injury was of particular concern to doctors — bass players require two hands. His wounds had gotten infected due to the crash in a Mississippi swamp, nearly necessitating the arm's amputation. Even after he recovered, he had severe nerve damage and minimal range of motion in that arm, causing him to hold his bass guitar almost upright for the remainder of his performing days.
He was a survivor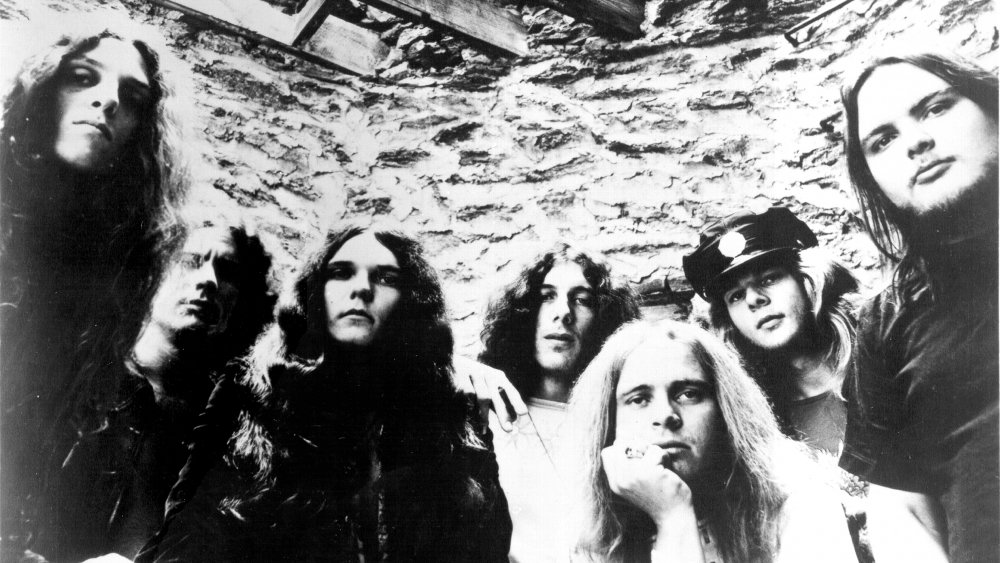 Michael Ochs Archives/Getty Images
Despite recovering from the tragic plane crash, many other issues affected the bassist's health in the years following. On tour in the early 1990s, Wilkeson was rushed to the hospital after his throat was cut while he was sleeping by someone on the bus. He survived the incident, but the perpetrator was never identified, according to Rock And Roll Paradise.
In 2001, he was cited for driving under the influence in Florida, a charge he was preparing to face in July of that year when he was found dead in a room at the Sawgrass Marriott Resort & Beach Club in Ponte Vedra Beach, Florida. According to the report posted at Autopsy Files, Wilkeson was suffering from emphysema and cirrhosis of the liver at the time of his death, with drug intoxication as a contributing factor. A medical examiner subsequently ruled that Wilkeson suffered from chronic lung and liver disease and died of natural causes at the age of 49, per Billboard.