Meat Loaf's Odd Marriage Proposal To His First Wife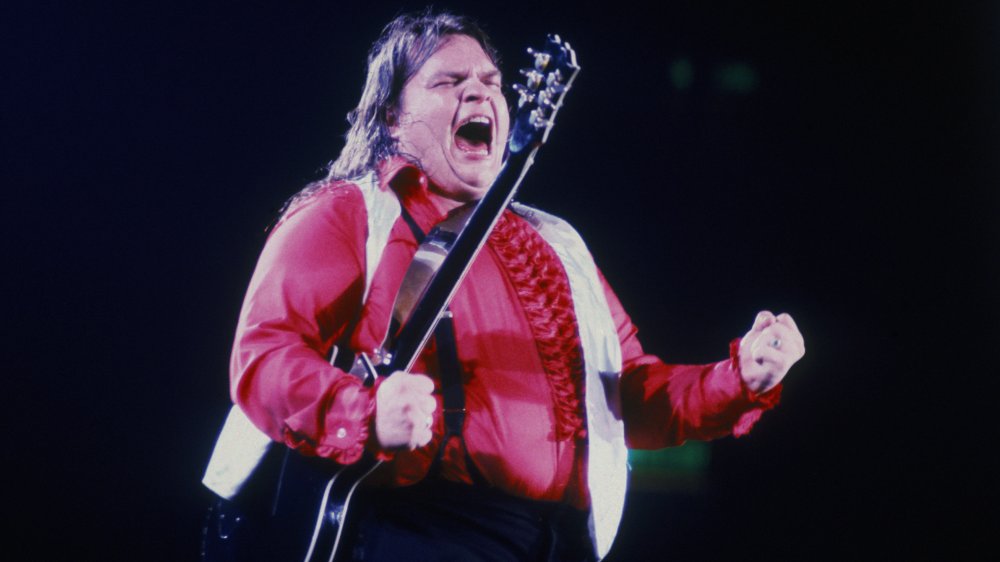 Keystone/Getty Images
Meat Loaf's life has been a wild ride. Born Marvin Lee Aday in Dallas, Texas in 1947, he had an unhappy childhood as the son of an alcoholic father and overwhelmed mother who often placed him in the care of his grandmother, per Biography. It's unknown when and how he started going by the name Meat Loaf. His first band was called Meat Loaf Soul, which he started in Los Angeles in 1967. He went on to star in a production of Hair as well as the cult classic movie The Rocky Horror Picture Show. While filming Rocky Horror, he started recording his album Bat Out of Hell, an operatic, bombastic collaboration between Meat Loaf and composer Jim Steinman which was "based on Neverland, Steinman's futuristic rock musical about Peter Pan," according to Billboard.
Todd Rundgren, a rock star in his own right, produced the album, which would go on to be a surprise hit, selling over 43 million copies. When Billboard interviewed Rundgren in 2017 about the experience of producing Bat Out of Hell and asked him for his fondest memory from that time, Rundgren told an amazing story about Meat Loaf's proposal and subsequent marriage to his first wife, Leslie. 
Meat Loaf, Rundgren, and the rest of their band and crew recorded Bat Out of Hell at Bearsville Records' recording studio in upstate New York. Leslie G. Edmonds was a secretary there and according to Rundgren, "Meat Loaf kind of fell for her."  
'Instead of a ring, a salmon'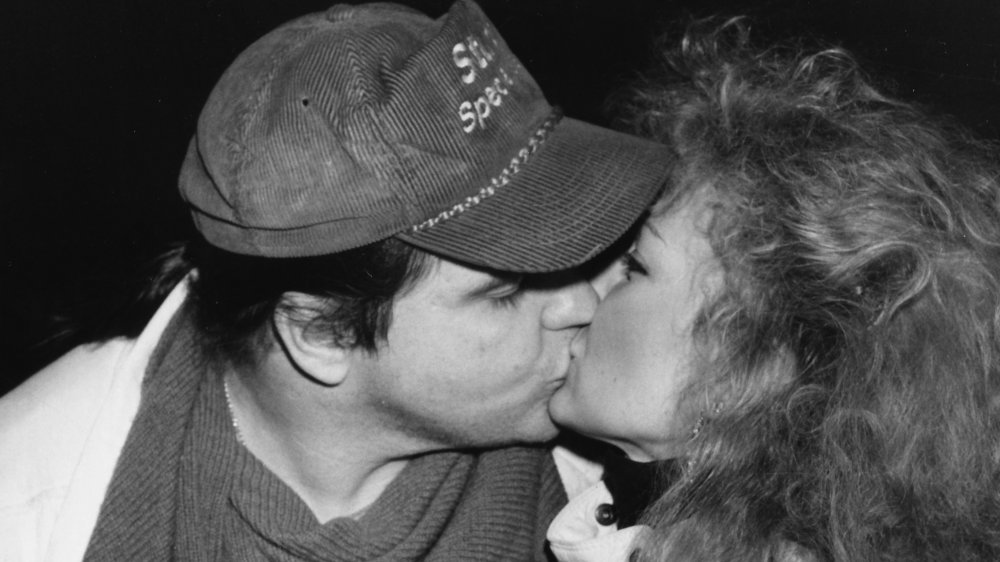 Dave Hogan/Getty Images
Rather than taking the traditional route of asking Leslie out to dinner or a movie, Meat Loaf made what Rundgren called "his first big move" in the Bear Cafe. As Rundgren remembers it, Meat Loaf "had a package that he had brought up from New York and presented it to her, and it was a giant whole salmon. And it was as if a bear had proposed to his mate. Instead of a ring, a salmon." Meat Loaf's unorthodox courtship worked; according to Everything Louder Than Everything Else: Meat Loaf Guide, the two were married within a month and Meat Loaf adopted his new wife's daughter, Pearl. 
Their wedding was almost as wild as their proposal. It took place at Rundgren's house, with the ceremony performed by a priest who, according to Rundgren, "was so old that he couldn't tell the difference between them. So he looked at Leslie and said 'Do you Marvin, take Leslie as your lawful wedded wife?'"
Meat Loaf and Leslie had another daughter, actress Amanda Aday, best known for her role as Dora Mae Dreifuss on the TV show Carnivale, per Idyllwild Arts Alumni. Pearl went on to become a singer herself, as reported on CTPost, performing in Meat Loaf's touring band for many years as well as starting her own band, Pearl, which features her husband, Scott Ian of Anthrax. Meat Loaf and Leslie divorced in 2001.