The Reason Bob Dylan Backed Out Of Woodstock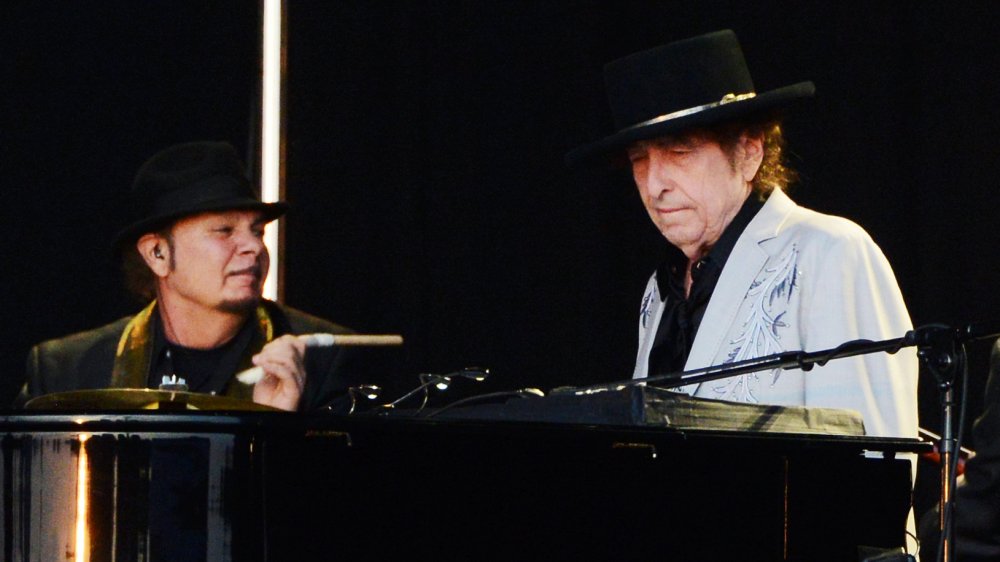 Matthew Baker/Getty Images
Folk-rock composer, singer and musician Bob Dylan has an accomplished career, with numerous accolades, including the Grammy Award for Album of the year (1998, 1973), the Academy Award and Golden Globe for Best Original Song for "Things Have Changed" (2001), and the Presidential Medal of Freedom (2012). He even won the Nobel Prize in Literature in 2016 for his compositions, which "created new poetic expressions within the great American song tradition," according to the Prize Committee.
Since releasing his first album at 20 years old, Dylan has influenced modern pop music with rich, classic songs such as "Blowin' in the Wind" and "Like a Rolling Stone." What's also interesting about Dylan is how elusive and enigmatic he can still be after decades in the industry. For instance, he chose not to attend the Nobel Prize ceremony — he had "previous commitments," according to the BBC, and he accepted the prize three months later. 
He didn't even go to Woodstock, aka the Woodstock Music and Art Fair, in August 1969, although he was considered a big star in those days. Some of the biggest acts around performed, including Jimi Hendrix, The Who, Joan Baez, Jefferson Airplane, Santana, The Grateful Dead and Janis Joplin, but Dylan took a hard pass. What could have been more important?
Bob Dylan: still making music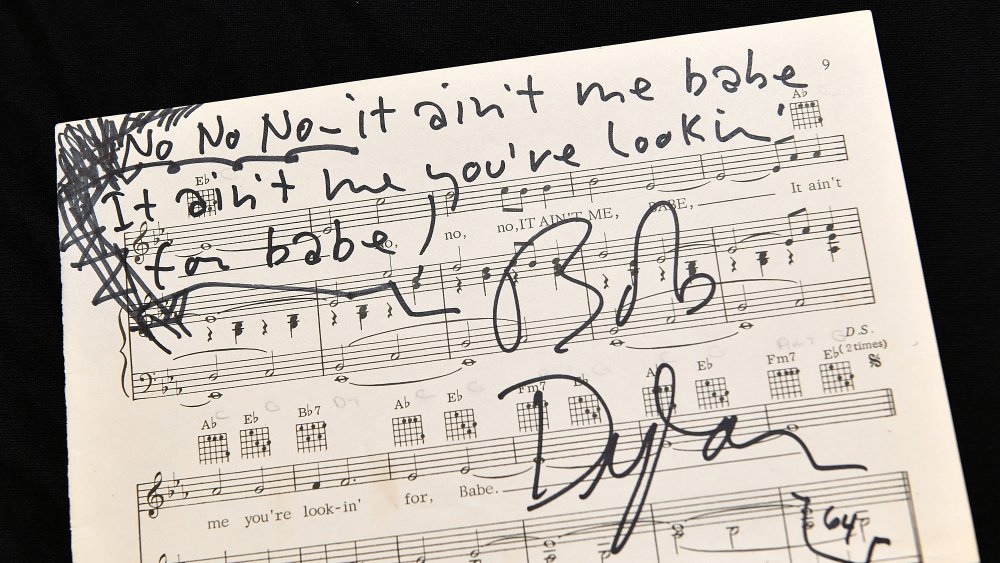 Slaven Vlasic/Getty Images
Woodstock's organizers wanted Dylan to perform and had even started drawing up a contract when the legend decided to backed out. Turns out Dylan lived near the concert site and saw groups of hippies congregating and told the organizers his son was sick and he needed to stay close to home, reported the The Real Woodstock Story. Instead, reported Rolling Stone, he played at the Isle of Wight Festival two weeks later with some of the Woodstock performers, including Richie Havens, The Who and Joe Cocker. Dylan later moved out of upstate New York altogether, "complaining that his house was being besieged by 'druggies,'" according to Ultimate Classic Rock. 
Dylan continues to create music. He released a 17-minute song, "Murder Most Foul" (posted on Youtube), about the Kennedy assignation in April during the pandemic shutdown, followed by Rough and Rowdy Ways, his first album of original material since 2012, in June. The collection "covers complex territory," according to The New York Times, including "trances and hymns, defiant blues, love longings, comic juxtapositions, prankster wordplay, patriotic ardor, maverick steadfastness, lyrical Cubism, twilight-age reflections and spiritual contentment."
Just what we'd expect from the rock legend. At the age of 79, Dylan continues to surprise, inform and entertain us.