The Surprising Way NBA Star Derrick Coleman Lost His Money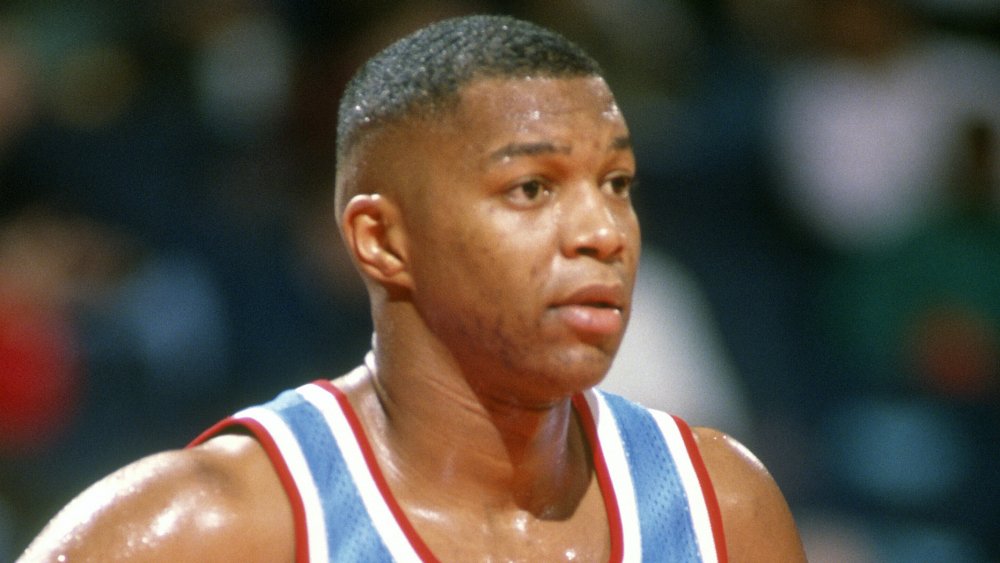 Focus On Sport/Getty Images
Many well-paid sports figures and other celebrities (like Nicolas Cage) lose their fortunes in the traditional way — they spend it on all sorts of extravagant houses, cars, jewelry, exotic animals, and so on, for themselves, family, and entourages, until they look up one day and find that all of the money is gone. It's a familiar tale as old as time, but it doesn't apply to former NBA basketball star Derrick Coleman. True, the former number one overall draft pick of 1990 and 1991's Rookie of the Year while playing for the New Jersey Nets did lose the impressive sum of $87 million dollars. According to NBC Sports, however, he invested his money in development deals in his hometown of Detroit, Michigan in hopes of "trying to turn around a city in need of someone willing to make big moves there." 
Unfortunately, Detroit was hit particularly hard by the economic downturn of the late aughts. NBC quoted the Wall Street Journal's report on Coleman's failed investments, including a mall called Coleman's Corner, which, according to Coleman's bankruptcy attorney Mark B. Berke, was "an attempt to revive one of the city's most downtrodden neighborhoods." Coleman defaulted on the loans related to the development. 
A hero to the people of Flint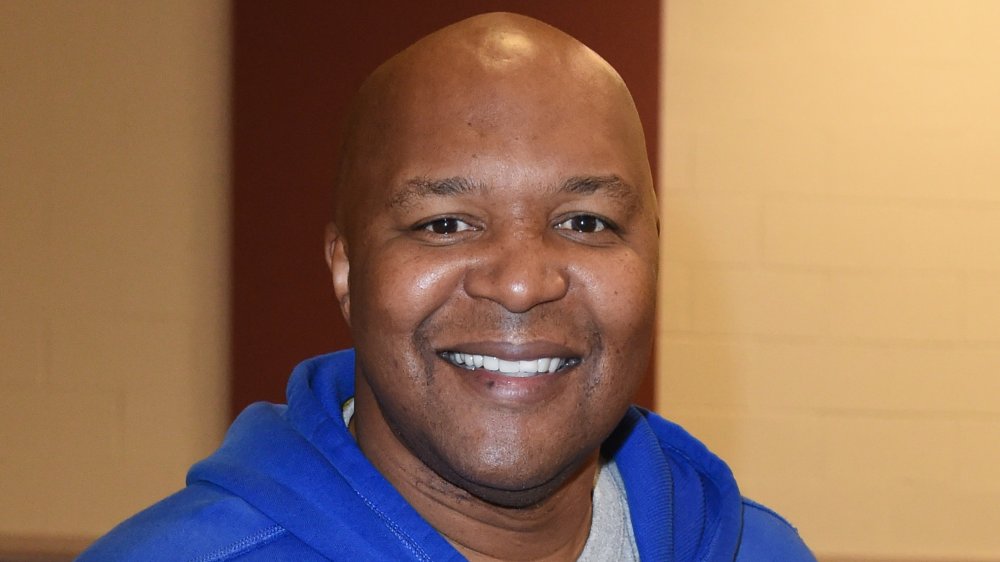 Aaron J. Thornton/Getty Images
Berke went on to explain that Coleman's focus had been on developing real estate and creating jobs and business opportunities, but he hadn't been able to sustain his investments in a bad economy that included a steep downward slide for the real estate market. When all was said and done, he owed creditors almost $4.7 million.
Coleman's NBA pension allows him to live a very comfortable life despite his failed investments. This doesn't mean he's slowed his efforts to help communities in need. In 2016, The Post-Standard of Syracuse, New York reported that Coleman had become a hero to his fellow Michigan residents, going door to door to personally deliver cases of water to those affected by the Flint water crisis that made tap water unsafe to drink. Traveling 65 miles each way from his home in Detroit, he stayed low-key and didn't look for recognition or adulation from those to whom he made deliveries. In fact, he reported that some would say to him "'Hey, man, you look like Derrick Coleman.' I tell them, 'Yeah, I get that a lot.' And then they thank me, and it's a blessing. And I move on."