The Odd Story Behind Randy Travis's First Marriage
Vince Bucci/Getty Images
Like many country music legends, Randy Travis has a life full of all sorts of ups and downs. The story of how he met his first wife fits right in.
When Randy Traywick (Travis is a stage name) was a young up-and-coming 17-year-old country singer in 1977, he auditioned for a talent competition at a club in Charlotte, North Carolina. There he met the club owner, Mary Elizabeth "Lib" Hatcher, 33, and the two struck up a friendship, reported People magazine in 1991. Randy had already lived a pretty wild life; he'd starting drinking and doing drugs at just 12 years old, had been to jail more than once for drunk driving, and faced a five year prison sentence for breaking into a convenience store. Hatcher convinced the judge to release Randy into her custody, at which point he went to live with Hatcher and her then-husband, Frank. Lib became Randy's manager. When Frank told his wife to choose between him and Randy, Lib and Randy moved to their own place. As Lib told People, "I never spoke to the man again. Randy might have given me the courage to leave a bad situation, but Randy did not break up the marriage."
Hatcher and Travis moved to Nashville in 1984, at which point they became a couple. As Travis explained, "Of course, to start with, the music brought us together. And just being around each other, working with each other — it just grew from that, I guess." 
'I wanted him to appear available'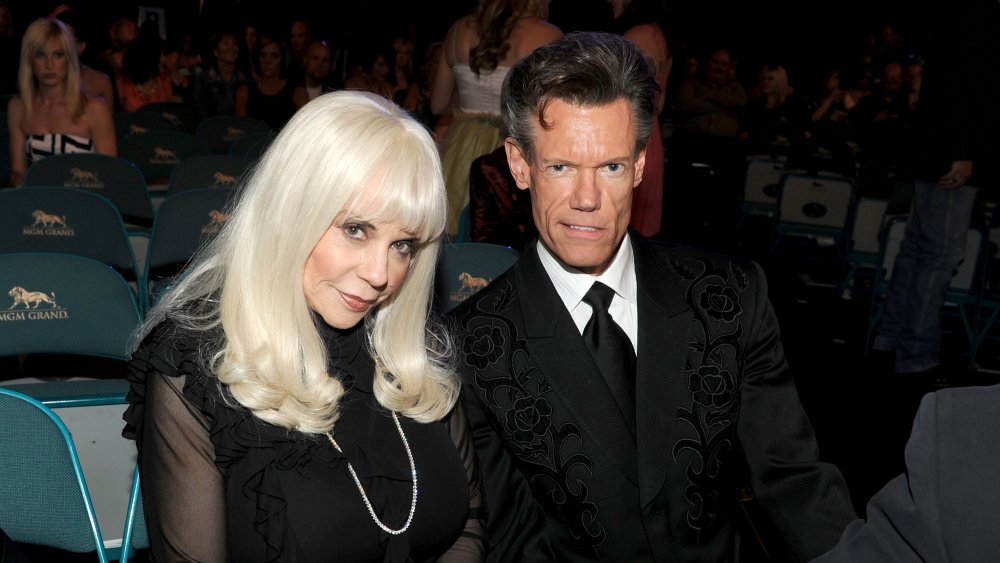 Kevin Winter/acma2010/Getty Images
Lib and Randy kept their romantic relationship a secret for nearly a decade. Travis told People, "It seemed easier than to explain everything to every interviewer you talked to," while Hatcher, ever the prudent manager, explained, "He was young, and you want to attract that young audience. I wanted him to appear available."
The couple went public when rumors started flying that Randy was gay, a far-from-mainstream look for a country singer in the 1980s and '90s. Randy denied the rumors and announced that he and Lib had been a couple for 12 years. In 1991, the longtime loves married in a tiny ceremony at one of their two Maui homes. Nine days later, Randy sported a shiny gold wedding ring at a Nashville concert. As for their 16 year age difference, Travis admitted, "I was uncomfortable talking about it, but I've learned to deal with it and not worry about it."
The Travises remained professionally and romantically involved until 2010. Per The Boot, in the divorce papers, filed in October of that year, Randy asked for an equal distribution of assets and declared that "a state of incompatibility exists between the parties." A sad turn of events, but simple enough, right? Wrong. Lib stayed on as Randy's manager for a while, but that didn't last. The exes spent the next several years suing and countersuing each other; Country Thang Daily called their split "one of the nastiest divorces in country music."