How Much Could Pfizer's Coronavirus Vaccine Cost?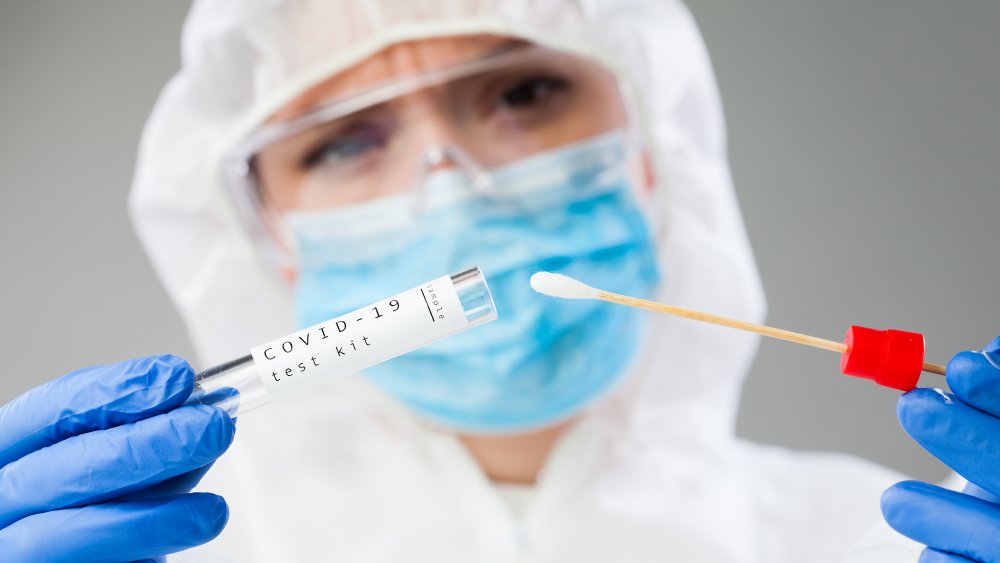 Shutterstock
As Pfizer works toward getting its COVID-19 vaccine approved, people are starting to think about how they're going to get the shots. While testing is currently free in some scenarios in the U.S., will the vaccine be free as well?
According to Fierce Pharma, Pfizer will be selling its two-part COVID-19 vaccine for $19.50 per shot to health providers. This will likely mean commercial payers or insurance companies would pay $40 for both shots. On the other hand, a government program like Medicare will only pay $20 for the shots, and developing countries buying doses could pay even less at $10.
Pfizer inked a deal with the U.S. government that allows the government to buy 100 million doses of the vaccine for $1.95 billion, or the $20 per shot price tag, NPR reported. However, Pfizer did not develop the vaccine with research funding from the government, which means they're not required to keep the vaccine's price low for individual U.S. taxpayers. 
Other drug companies developing COVID vaccines have also revealed similar pricing. Moderna, which is working on an mRNA vaccine like Pfizer's, announced it would price its vaccine at $32 to $37 per dose. These will be for "smaller volume requests," so countries that want to get a larger volume of shots, like the U.S., will likely see a much lower price.
Will your insurance cover a COVID-19 vaccine?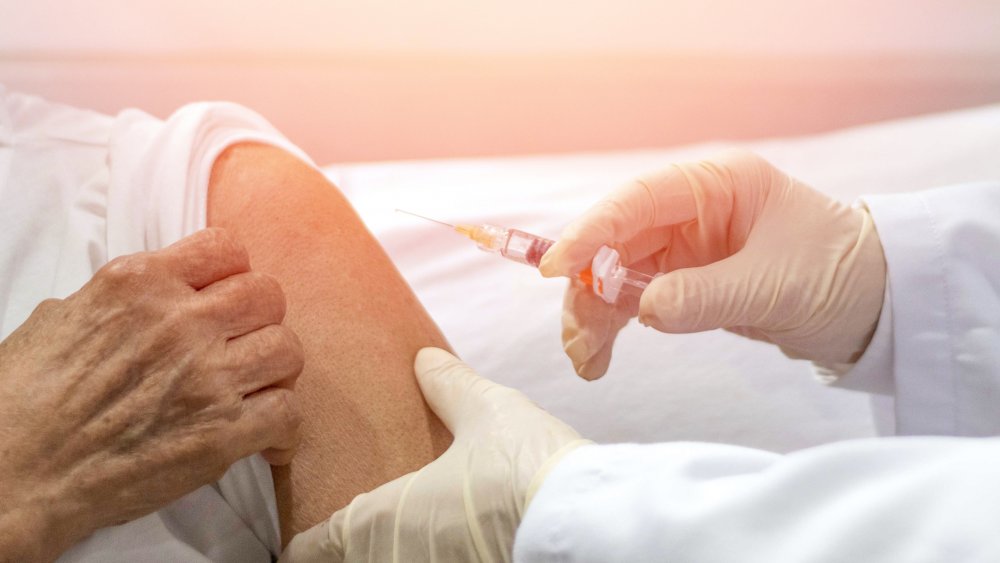 Shutterstock
The U.S. Congress has asked drug companies like Moderna and Pfizer if they are willing to sell COVID vaccines "at cost," meaning if they're okay with breaking even on the vaccines. Some of the drugmakers declined to pledge lower prices for vaccines, reported the New York Times, but Moderna did say its vaccine prices would be low while the pandemic is occurring but may increase after the worst of it is over. It's still unknown if a COVID-19 vaccine would need to be taken yearly like a typical flu shot. Johnson & Johnson and AstraZeneca have said they will not be making a profit from their COVID-19 vaccine, with Johnson & Johnson saying its shots will be the same price point globally.
Even though Pfizer plans to sell its vaccines for $19.50 per dose to health providers, most Americans won't need to pay additional costs to get the shot, per Healthline. If you have private health insurance, the Coronavirus Aid, Relief, and Economic Security (CARES) Act classifies a future COVID-19 vaccine as a preventative health service so you won't have to pay out-of-pocket to get a shot. Medicare and Medicaid will also cover the vaccine once it comes out, provided it gets an emergency use authorization from the Food and Drug Administration.
So it's technically not free because you may pay for your insurance, but at least you won't have to fork out additional fees to get a vaccine.