The Surprising Reason Dollywood Doesn't Have Recycling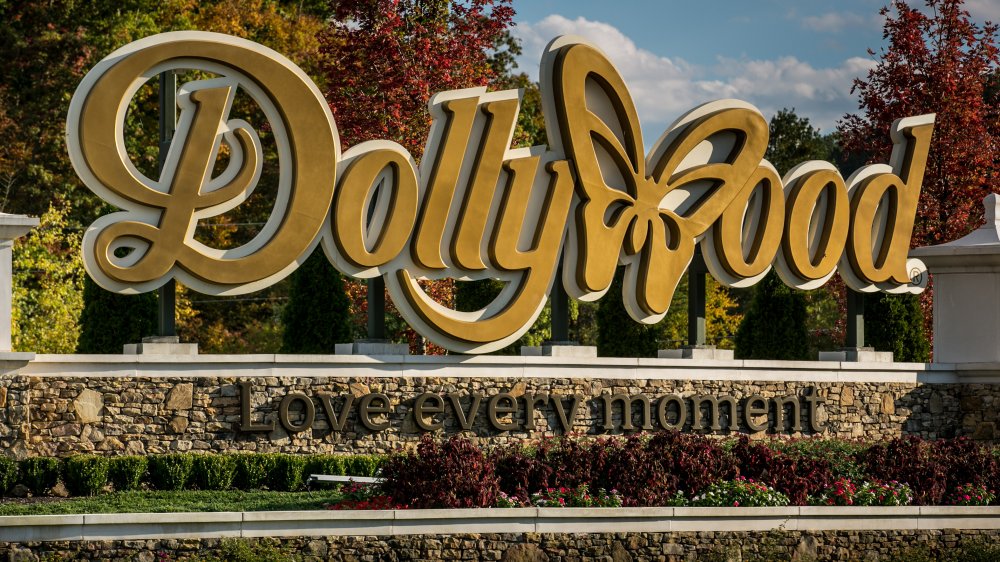 George Rose/Getty Images
Dollywood, that magical place celebrating all things Dolly Parton (or to be more accurate, showing the beauty of Tennessee's Smoky Mountains, but everyone cares more about the Dolly of it all) hides something interesting. Visitors to the theme park have noticed there weren't any recycling bins. Does Dolly Parton not recycle? Does she not see how important the environment is? Calm down. Our queen isn't doing the environment dirty. Dollywood is actually very green. The park just uses a different method of saving the planet.
Dollywood, which Parton co-owns, is located in Pigeon Forge, Tennessee. It features thrill rides, traditional arts and crafts, and music from the Smoky Mountains. It's the site of the Southern Gospel Music Hall of Fame, and there's a water park and resort beside it. There's also a spa and an eagle sanctuary. Much like other theme parks like Disneyland, Dollywood has different areas that feature themed rides. With 150 acres of amusement available to visitors, you can imagine how much trash generates — food waste, plastic, and other junk.
To deal with the trash, Dollywood enlisted the help of Sevier County's Sevier Solid Waste Composting facility. In Sevier County, where Dollywood sits, all trash is composted. The park need not separate the garbage. There's no need for recycling when all the organic waste becomes compost in a matter of days. So it's not just Dollywood that doesn't have recycling bins; neither do other businesses in the county.
From trash to gold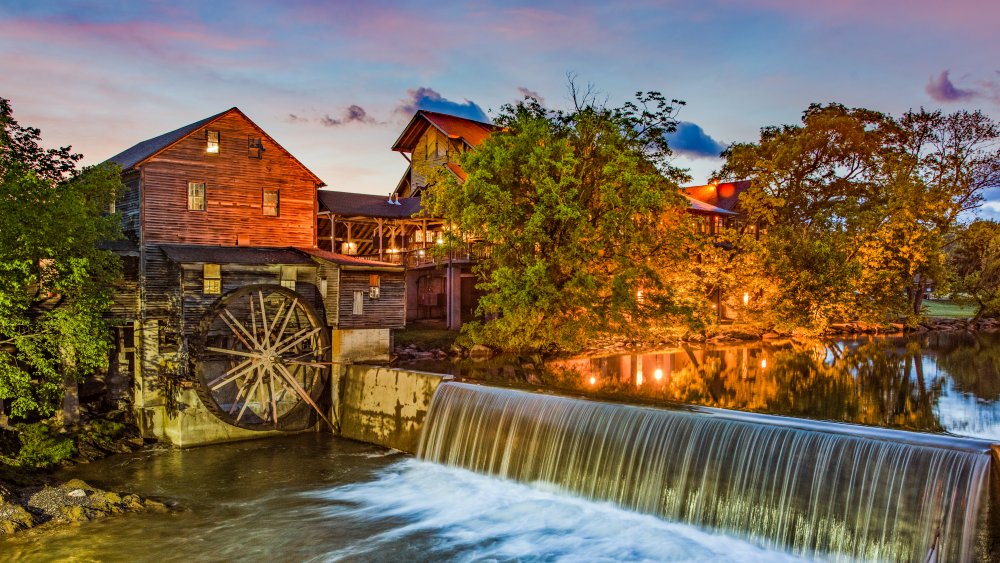 Shutterstock
It's not 100 percent. Dollywood is asked to separate some items, especially items the county feels can be sold for money. The county usually separates construction and demolition materials, tires, and electronics. Louisiana Weekly reported Dollywood employees separate cardboard. This isn't because it can't be composted, but rather because the county can sell cardboard to help offset the composting facility's operating costs. A Dollywood representative said the cardboard is stored in a facility before it's transferred to Sevier County for reselling.
So how does this all work? Sevier County said the waste is collected and brought over to the facility from the park. The whole lot is then mixed with biosolids before being placed into a digester and left for three days. The digester will convert any organic material into compost. After three days, the compost is moved to large sifters to filter out any inorganic trash, which is then separated and recycled.
The composting facility has been around since 1991 and takes in waste from the areas of Pigeon Forge (where Dollywood is), Sevierville, Gatlinburg, Sevier County, and the Great Smoky Mountains National Park. It produces about 70,000 tons of compost each year and sends about 70 percent of waste to composting and recycling. WVLT, the local news channel in Tennessee, reported that Dollywood encourages visitors to bring their recyclable materials, like plastic and glass, to recycling centers if they want to get these processed faster.
You'll always love Dollywood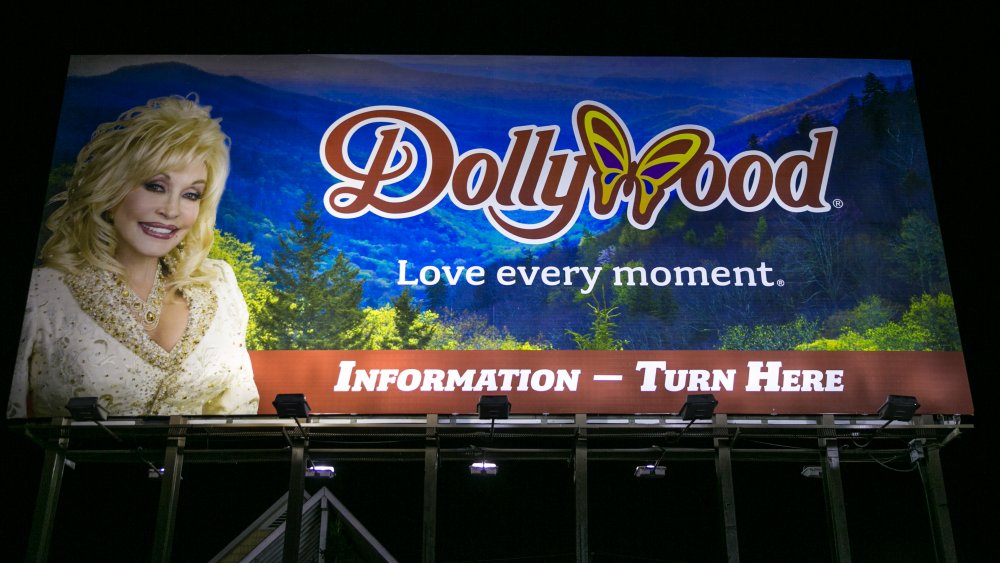 George Rose/Getty Images
Compost from the facility can then be used by local farmers. People can also get a free bag of compost if they live in Sevier County, while others can drive by the facility and bring their own containers for the compost. The facility said its compost is Grade A, which is fascinating, considering so much of it comes from the trash in Dollywood.
Louisiana Weekly said there are only about a dozen facilities around the world that use a digester to make compost. Since the Sevier County facility will be going through upgrades soon, it will increase its composting rate to 79 percent, making it even more efficient in composting the trash from the theme park. Other regions may even consider taking notes from the Sevier county facility. According to Louisiana Weekly, a composting facility is a cost-effective way to not only process waste products but also to infill deteriorating wetlands, though a facility in Louisiana might need to be bigger than the one in Tennessee.
If you ever visit (or return to) Dollywood to pay homage to the singer and her roots, pay close attention to how it deals with the trash you create. And don't be surprised if there are no recycling bins.