The Truth About Keith Richards' Batmobile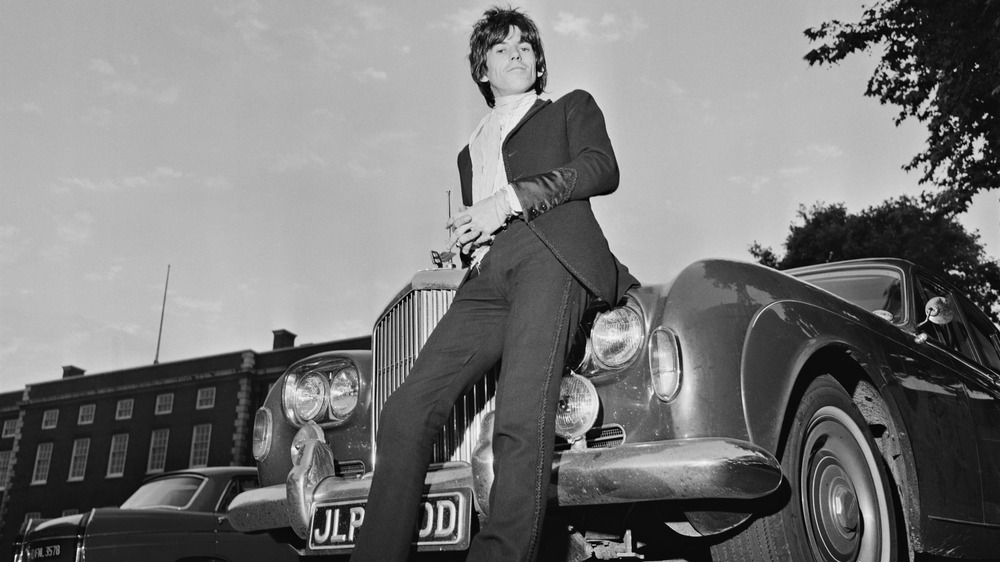 Norman Potter/Getty Images
When you're as stylish, debaucherous and notorious as Rolling Stones guitarist Keith Richards, you need a car that's going to be able to fit in with your lifestyle. In 1965, Richards bought a brand new Bentley S3 Continental Flying Spur and named it Blue Lena, after jazz singer Lena Horne, as reported by the Boston Globe in 2015. Not too surprisingly, Richards and his coworkers, friends, and entourage got up to all sorts of wild hijinks with the help of what amounted to his personal batmobile. In his 2010 autobiography Life (written with James Fox), Richards took time to reminisce about the car, noting, "Having this car was already heading for trouble, breaking the rules of the establishment, driving a car I was definitely not born in to," and going on to wax lyrical about how "'Blue Lena' carried us on many an acid-filled journey." Acid and presumably other drugs were brought along for Richards's journeys thanks to the hidden compartment installed specifically for stashing illicit substances. 
This probably came in especially handy during a band trip to Marrakech, Morocco. Richards suggested the trip after the notorious 1967 bust of a party at his house at which authorities found the band and their friends "high on various illegal substances" and charged Richards with possession. Marrakech was known for its lenient drug policies and was a common destination for hippies and other countercultural types from the 1950s-1970s, as noted by Smithsonian magazine.
Somewhere between Barcelona and Valencia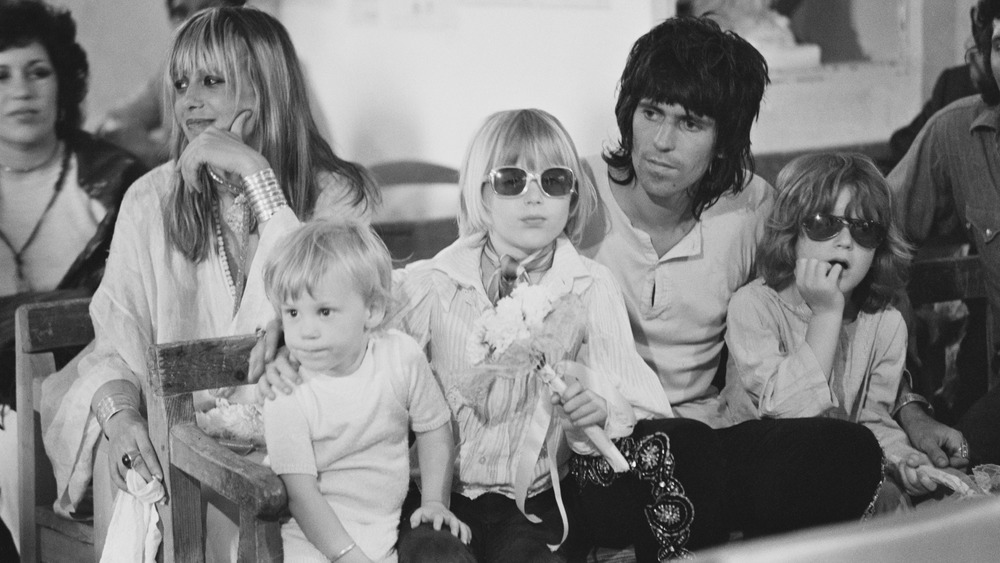 Reg Lancaster/Getty Images
Richards was supposed to make the journey in Blue Lena with then-Rolling Stones frontman Brian Jones; Jones's girlfriend, model Anita Pallenberg; and a friend, Deborah Dixon. When illness forced Jones and Dixon to drop out of the journey, Richards and Pallenberg used their time alone in Blue Lena to start a relationship "somewhere between Barcelona and Valencia," as quoted by the Boston Globe. According to the Associated Press, they were together for the next 12 years and had three children together before their time was through. This led to a severing of ties between Richards and Jones, who eventually rejoined the band in Morocco and "spent the rest of the trip ... in a drug-induced state." The Stones replaced Jones with Mick Taylor two years later; Jones died shortly thereafter by accidentally drowning in his own pool. 
In 1976, Richards had another misadventure in Blue Lena when he fell asleep at the wheel and crashed into a tree, hitting the dashboard so hard that his nose left an impression. Richards sold the car two years later, and it went on to have three other owners over the years before resurfacing in 2015. The auction house Bonhams offered it for sale after a "five-year restoration" that apparently returned the car to its former glory. Bonhams estimated the car would bring offers between about $520,000-$800,000. Per Antiques and The Arts Weekly, it went for well above that, selling for nearly $1.2 million to an unnamed buyer.