How Kenny Rogers' Music Career Started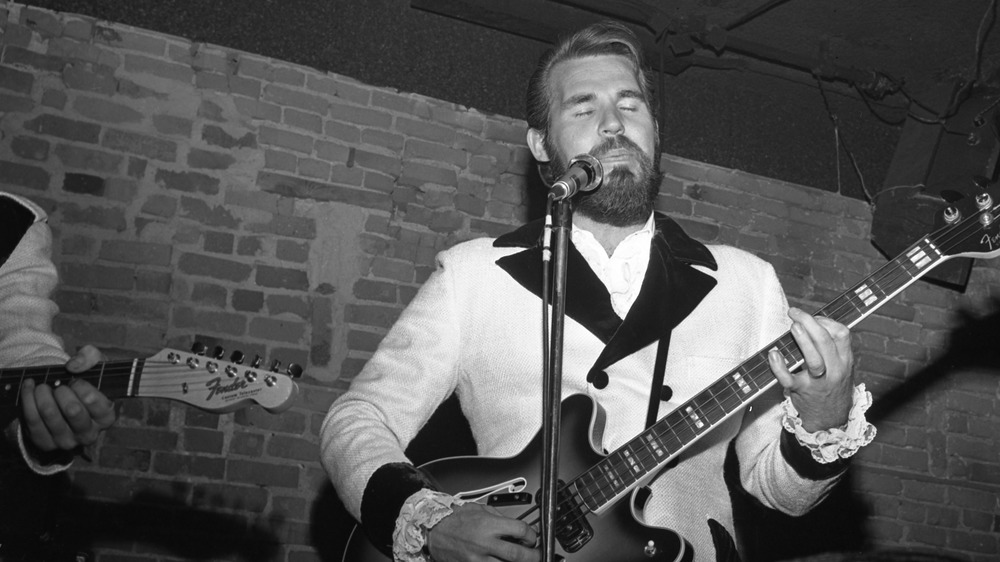 Donaldson Collection/Getty Images
The multi-talented singer and songwriter Kenny Rogers worked in the music business for over six decades, achieving international success with hits like "Lucille," "Islands In The Stream," and of course, his iconic single, "The Gambler." He was born Kenneth Donald Rogers in a housing project in Houston, Texas in 1938, according to Biography. He had musical aspirations from a young age, so it came as no surprise when Rogers began performing while he was still just a teenager.
When he was only 17, Rogers and three of his classmates at Jefferson Davis High School formed a doo-wop group The Scholars. The group achieved a fair amount of success. According to Doo-Wop, they wound up releasing six singles with Dot Records and received an invitation to appear on Dick Clark's American Bandstand. Not bad for a group of high school kids from Texas. 
However, Rogers had even bigger dreams. The Scholars disbanded in 1957, and Rogers set off on his own. Shortly after, he had his first solo hit, "That Crazy Feeling," which he performed on both American Bandstand and Houston's own popular teen dance television program The Larry Kane Show.
'You know you can't call yourself Kenneth Rogers'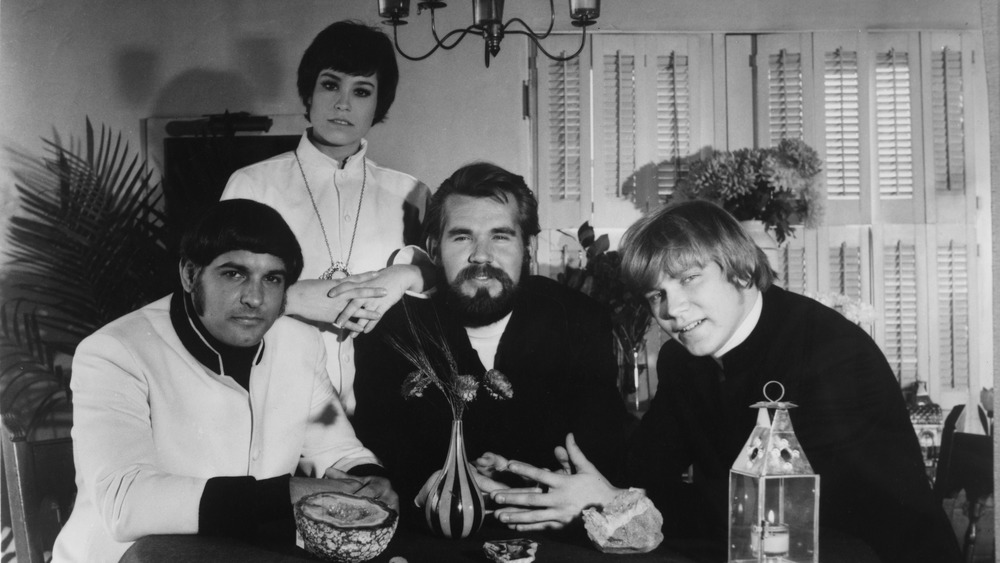 Michael Ochs Archives/Getty Images
According to Rolling Stone, Larry from The Larry Kane Show was the inspiration behind Rogers changing his stage name from his real name to the more familiar, informal "Kenny." Kane told him: "You know you can't call yourself Kenneth Rogers," right before he was ready to walk on stage. The name stuck, and the newly christened Kenny Rogers was signed to the label Carlton Records not long after.
Throughout the early 1960s, Rogers experimented with a couple different genres, performing with the jazz group the Bobby Doyle Trio, before joining the folk-pop band the New Christy Minstrels in 1966, per Biography. After just one year with the Minstrels, he and fellow bandmates Mike Settle, Terry Williams, and Thelma Camacho left to form their own group, Kenny Rogers and The First Editions, with whom he released his second big hit, "Just Dropped In (To See What Condition My Condition Was In)." 
They went on to release several other hits, including "But You Know I Love You," "Something's Burning," "Reuben James," and Mel Tillis' "Ruby, Don't Take Your Love to Town." The First Editions broke up in 1976, but by that point, Rogers was well on his way to stardom.