Survey Reveals Which Van Halen Song People Love The Most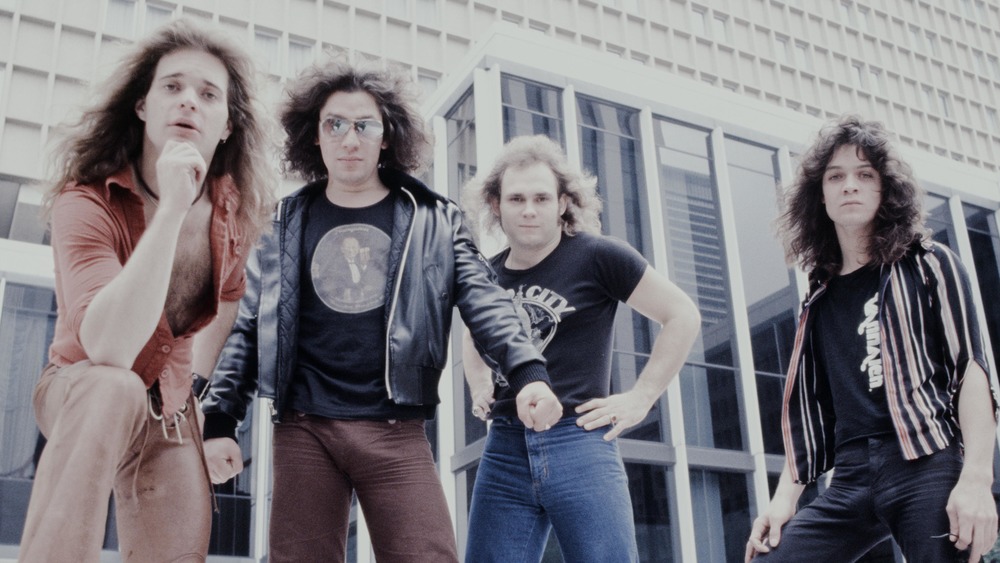 David Tan/shinko Music/Getty Images
Grunge recently took a poll via YouTube and asked, "To commemorate Eddie Van Halen, which of these Van Halen songs is your favorite?" Options included "Jump," "Panama," "Eruption," "Ain't Talkin'  'Bout Love," or a write-in. After tabulating the votes from 31,000 Van Halen fans from around the world, "Jump" was the clear winner, taking a solid 40 percent of the totals.
"Jump" was Van Halen's only number one hit, per Billboard; it debuted in January 1984 at number 47 and, well, jumped to number 1 just six weeks later, "an unusually quick ascent for the time," where it stayed for six weeks.
"Jump" was the song that solidified Eddie Van Halen's reputation not only as one of the greatest guitarists of all time, but as a master keyboardist as well. Keyboards weren't generally a part of the sound of most hard rock bands in the early '80s; Van Halen News Desk quotes Van Halen as saying, "Certain people didn't want me playing keyboards because they thought I should only be a guitar hero." Fortunately, he didn't listen.
Van Halen News Desk goes on to note that this is the first song on which Eddie "plays his Oberheim like a true keyboard instrument instead of a surrogate guitar." Between the keyboards and the guitar solo, spliced from two takes, and reportedly Eddie's favorite out of all the songs he wrote, it's a fitting tribute to the late Van Halen — people continue to love and appreciate the song decades later. 
How can we choose just one?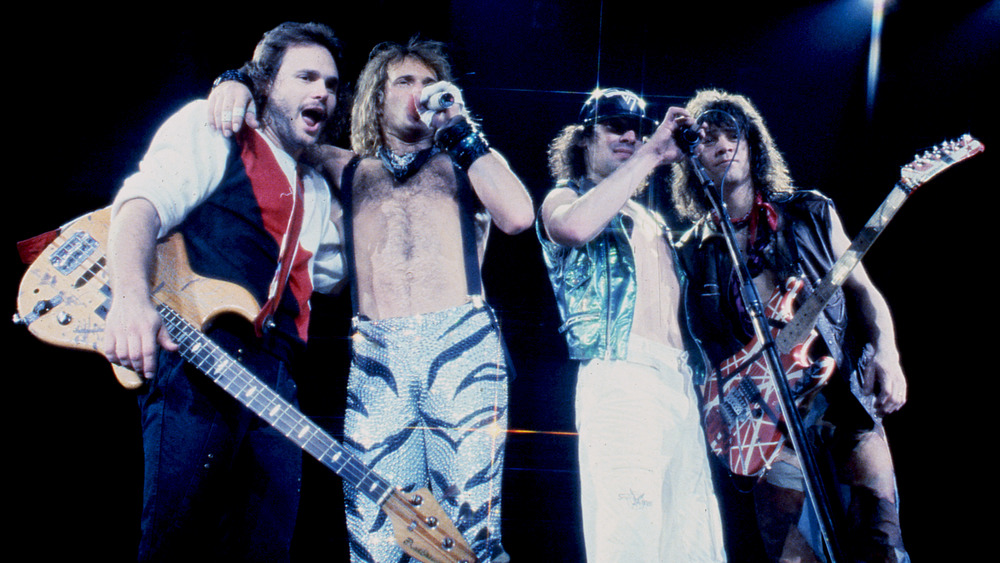 Michael Ochs Archives/Getty Images
As for the rest of the poll? "Panama" came in with 18 percent; 14 percent of respondents chose Eddie's short, iconic solo guitar number, "Eruption," and "Ain't Talkin'  'Bout Love" took 15 percent, leaving a variety of other songs as the favorites of 13 percent.
"Panama" was reportedly written by original lead singer David Lee Roth in response to a critic's complaints that he only wrote about "sex, partying, and cars," upon realizing the band actually had no songs about cars. According to Classic Van Halen, the revving engine heard during the song's spoken word bridge is actually Eddie Van Halen's Ferrari, which was recorded for the track after he backed it up to studio and put a microphone to the exhaust pipes. Guitars, keyboards, exhaust pipes — Eddie Van Halen really could make just about anything rock.
Write-in selections for respondents' favorite Van Halen song ran the gamut from the "great solos, great drumming" of "Hot For Teacher," to several songs from Sammy Hagar's era as lead singer, including "Dreams," "Love Walks In," and "Right Now," to "all the party anthems," including the band's covers of the Kinks' "You Really Got Me" and Roy Orbison's "Pretty Woman." Perhaps the most relatable comment for Van Halen fans everywhere came from the person who proclaimed, "One doesn't just simply have one favorite Van Halen song."