Keith Richards' Signature Look Explained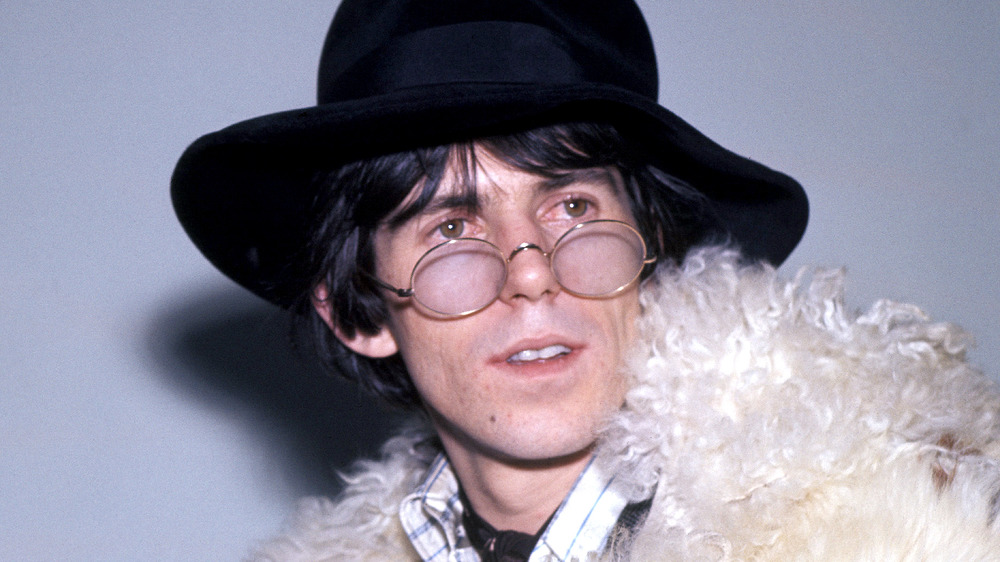 Photoshot/Getty Images
Keith Richards, The Rolling Stones' guitarist, singer, and co-founder, is as well known for his iconic sense of style as he is for his decades in one of the most famous and influential rock and roll bands of all time. According to Esquire, the Stones' flamboyant personal style went beyond just looks;  "Richards and the Stones sat in staunch opposition to clean-cut Beatles ... making a statement through what they wore in a way that simply isn't possible in today's far more liberal society." Richards's trademark skull jewelry, scarves, floppy hats, furs, velvet suits, and heeled boots signified rebellion and anti-authoritarianism, and although rock stars in flamboyant clothing is now the norm, his early influence lives on. Another Man magazine points out, "where would labels like Alexander McQueen and The Kooples (among others) be without Keef?" and opines that "the man singlehandedly conceived pirate chic," later seen on many rock stars, including Johnny Thunders, Patti Smith, Chrissie Hynde, and Izzy Stradlin. 
Richards provided the basis for Johnny Depp's performance as Captain Jack Sparrow in the Pirates of the Caribbean movie series. In 2011, NME quoted Depp's admission that "for a good portion of the time I was spending with [Richards], I was sponging as much of him as I possibly could for the character." Richards apparently took this as a compliment, as he went on to play Jack Sparrow's father in two of the Caribbean movies. 
The secret to Keith's sartorial success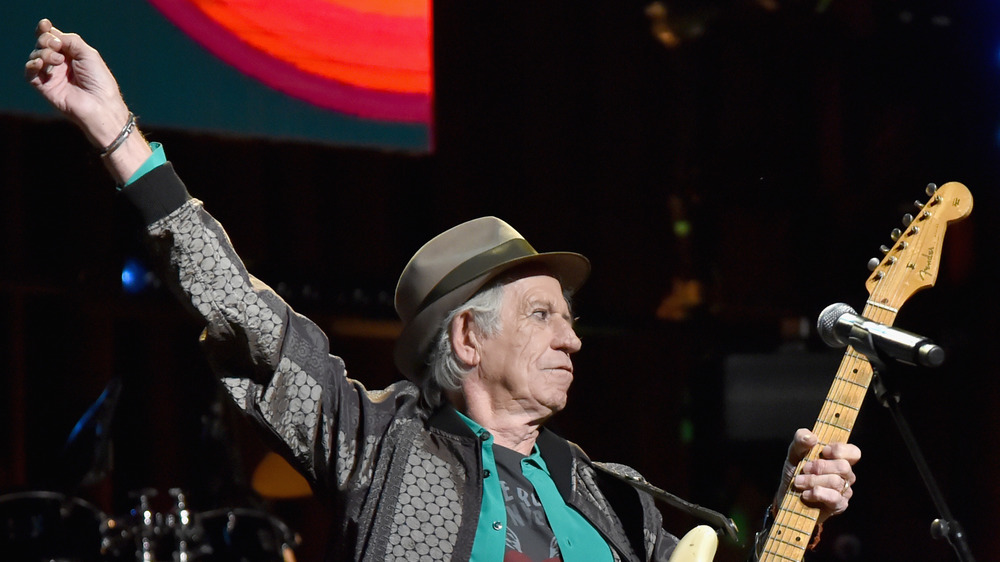 Kevin Mazur/Getty Images
So where did the famous Richards style come from? In 2016, The Telegraph discussed a Rolling Stones exhibit at London's Saatchi Gallery called "Exhibitionism," for which Richards claimed he'd been "stripped of half my wardrobe." Unconcerned, he shared that he'd simply "tap up my old lady. That's where most of my clothes come from." He went on to explain that starting in the '60s, he would exchange clothes with his girlfriend Anita Pallenberg and had continued the practice with his wife, Patti Hansen, and his daughters. The article included a quote from his daughter Alexandra, who told Grazia magazine, "He wears my mum's pyjama pants and blouses, and still makes them look amazing. It's cool." 
In 2015, Vogue quoted a Richards memory about the irritation of bandmember and apparent Saville Row shopper Charlie Watts when Vogue called the more casual Richards a fashion icon: "Look at that picture in Vogue and you'll see the buttons are on the wrong side of the shirt. All I did was put on Anita's clothes." Despite consistently crediting of the women in his life for augmenting his wardrobe, Richards remains the cocky rock star we know and love. When asked if he has his own personal style icons, his answer, per Vogue, was, "Why should I ... I am one!"