The Tragic Death Of Johnny Thunders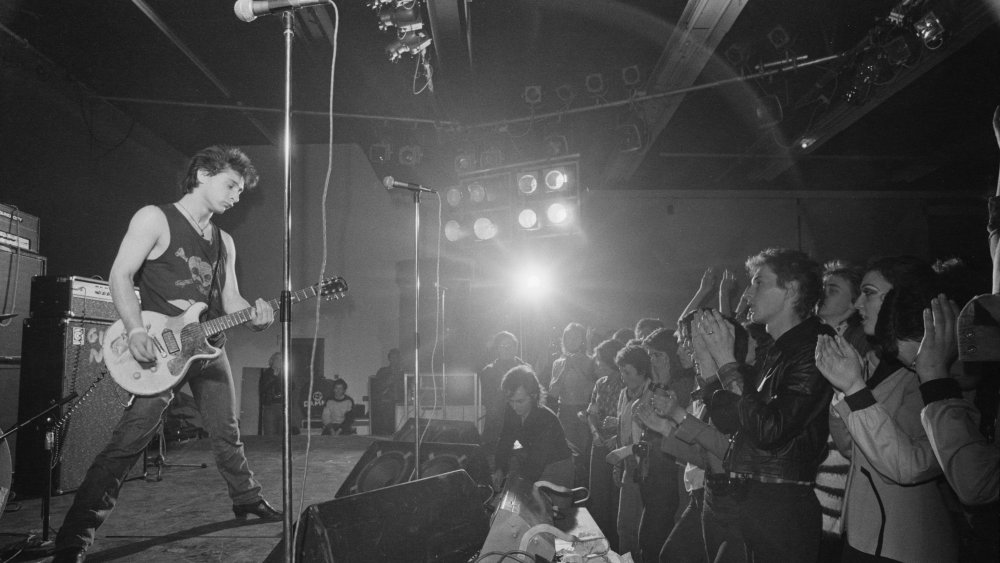 Graham Wood/Getty Images
We may receive a commission on purchases made from links.
Sometimes the tragedies that affect us the most aren't the ones that happen to us directly, but that happen to the ones we love the most. Aerosmith guitarist Joe Perry learned that lesson the hard way.
According to Louder magazine, Perry grew close to legendary New York Dolls guitarist Johnny Thunders in the 1970s. Perry, who himself became invested in heavy drugs and alcohol consumption at the time, witnessed the addiction and slow demise of Thunders from a close proximity, as the rock 'n roll legend was living on the New York streets, busking for spare change and looking for his next fix.
Although Perry served as one half of the infamous Toxic Twins (alongside Steven Tyler), known for their rampant use of drugs both on and off stage in the 1970s, he knew Thunders needed professional help. "He was walking death," Perry said of Thunders' lowest point in the 1980s. "Every time I ran into him, he was desperately trying to get from hour to hour. You'd hear that he'd tried to clean up, and then he'd be back living on the street again."
A mysterious demise for Johnny Thunders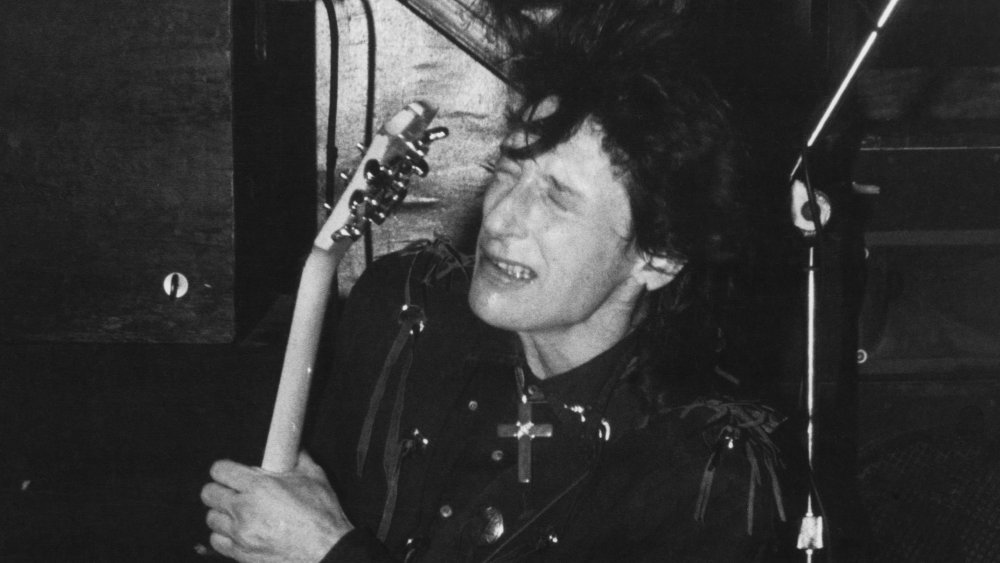 Michael Ochs Archives/Getty Images
Thunders died under extremely mysterious circumstances. As Loudwire reports, on April 23, 1991, he was found in a "ransacked" New Orleans building, with his body twisted and a "significant" — yet arguably not fatal — amount of drugs in his system. He was also suffering from advanced leukemia, according to Loudwire. It has been speculated among fans and acquaintances alike that his death was the result of foul play. According to his biography, Lobotomy: Surviving The Ramones, Dee Dee Ramone took a call the next day from Stevie Klasson, Johnny's rhythm guitar player, who told him the tragic news:
"They told me that Johnny had gotten mixed up with some bastards ... who ripped him off for his methadone supply," Ramone said. "They had given him LSD and then murdered him. He had gotten a pretty large supply of methadone in England, so he could travel and stay away from those creeps — the drug dealers, Thunders imitators, and losers like that."
To this day, writes Alternative Nation, Perry mourns a "really good friend of mine who died a long time ago, way too soon." In fact, his Hollywood Vampires musical side project/supergroup (alongside Alice Cooper and Johnny Depp) paid homage to Thunders as recently as 2019.