This Is Who Inspired Dolly Parton's Jolene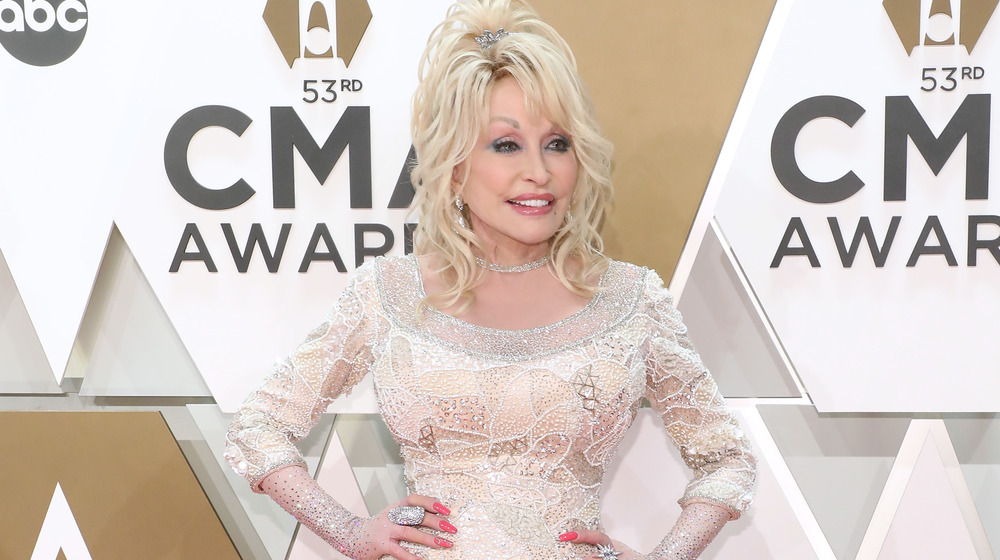 Taylor Hill/Getty Images
Dolly Parton has written many great songs, but few get so stuck in people's heads more than "Jolene."
The song is catchy, with a hook that repeats the title name over and over again. People are also attracted to the lyrics about one woman begging another not to take her man. The song spoke to scorned women and country music fans everywhere. Predictably, every time a song with a someone's name comes out, people want to know who it's about and if it's based on a real person. Parton and "Jolene" are no exception.
"Jolene" came out in 1973 and was an immediate fan favorite. Wide Open Country wrote that listeners were entranced by Parton's pleading vocals and the storytelling. In the song, a woman is begging a woman named Jolene who has auburn hair and a smile like a breath of spring not take her boyfriend (or maybe husband). Apparently, the guy is obsessed with Jolene because he says her name in his sleep. The song is either the woman's inner monologue or an actual conversation with Jolene.
The song showcased Parton's songwriting ability, telling a full story by using just 200 words. Yes, the song only has 200 words and most of it is the same word repeated.  Parton admitted to NPR that the song — which became one of her first hit singles — was mainly inspired by two people who have nothing to do with each other.
It is a pretty name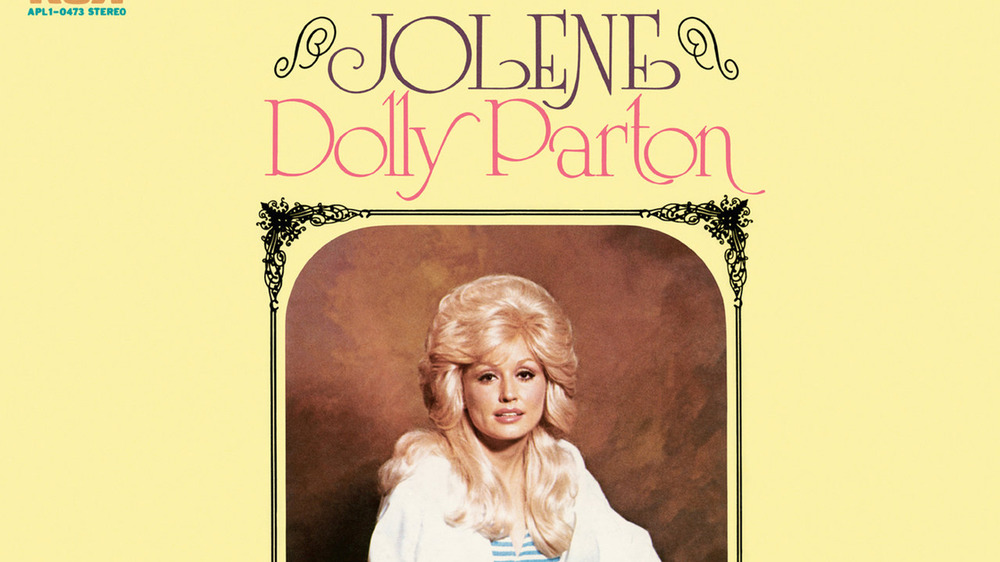 Donaldson Collection/Getty Images
"Jolene" began a string of number 1 hits for Parton, not just in the country charts but also pop. It wa nominated for two Grammys, one for Best Female Country Performance and another for a live version.
But Parton said there's very little of real life featured in the song. She got the idea for the lyrics when she and her husband were in a bank. There, she noticed a bank teller was giving her husband a lot more attention than usual. Parton realized the teller had a crush on her husband. Dolly made fun of her husband for going to bank just for the extra attention. Parton said it was all harmless fun and later joked to the Independent that she put a stop to the whole thing.
The teller's name, however, was not Jolene. For that, Parton was inspired by someone else. According to the singer, the name in the song title came from a pint-sized fan. As she told NPR, she was onstage and a girl most likely eight years old came up to her. The little girl had beautiful red hair and green eyes and wanted to get an autograph. Parton asked for her name; it was Jolene. Parton repeated the name over in her head and told the girl, "that's pretty. That sounds like a song." And thus, the song "Jolene" finally got its title.
It's been covered by so many singers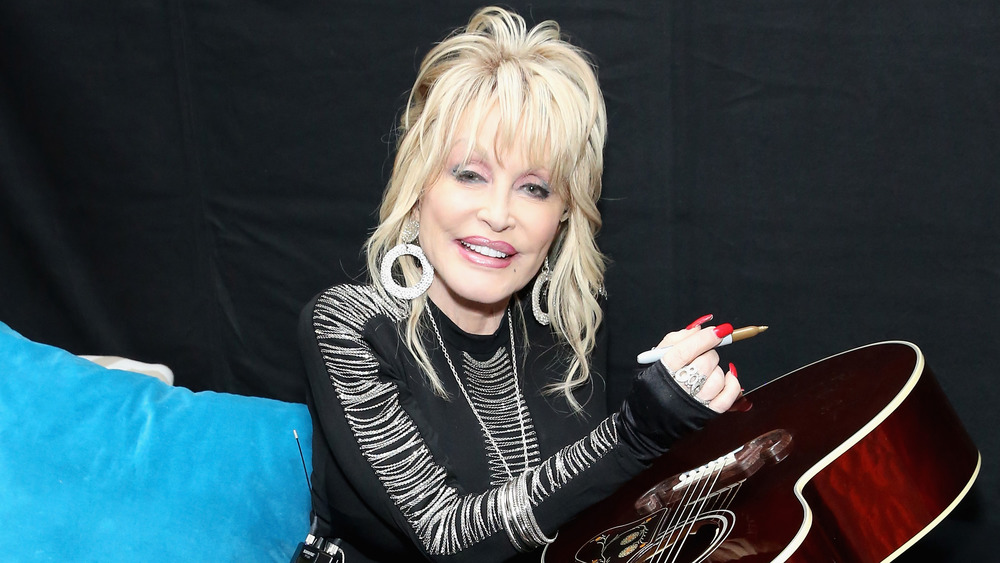 Robin Marchant/Getty Images
Parton has said "Jolene" is a far more innocent song than many people think, which is probably why a lot of people love to sing it and put their own spin to both the song and story.
It's one of Parton's most covered songs. NPR estimated it's been recorded by more than 30 singers over the years (and in several languages). Musicians such as Miley Cyrus, Jack White, Olivia Newton-John, and Mindy Smith have made the song part of their repertoire. Acapella group Pentatonix won the Grammy for Best Country Duo/Group Performance for their version. The band Sisters of Mercy recorded a goth rendition. The song even became a hit again for a new generation after it was covered in Glee. (Because of course that show would feature "Jolene.")
The song isn't Parton's only hit, nor is it the only song of hers where a cover also reached chart success. Parton also wrote "I Will Always Love You" just a few days after writing "Jolene," per NBC, and many are surprised that the song most associated with Whitney Houston was actually written about Porter Wagoner.
"Jolene" has transcended its origins as a song Parton wrote because a bank teller had a crush on her husband, utilizing the name of a young fan. It's become one of those songs that just gets stuck in your head and makes you think, wow, Jolene, don't steal my man.