The Tragic Death Of The Rolling Stones' Ian Stewart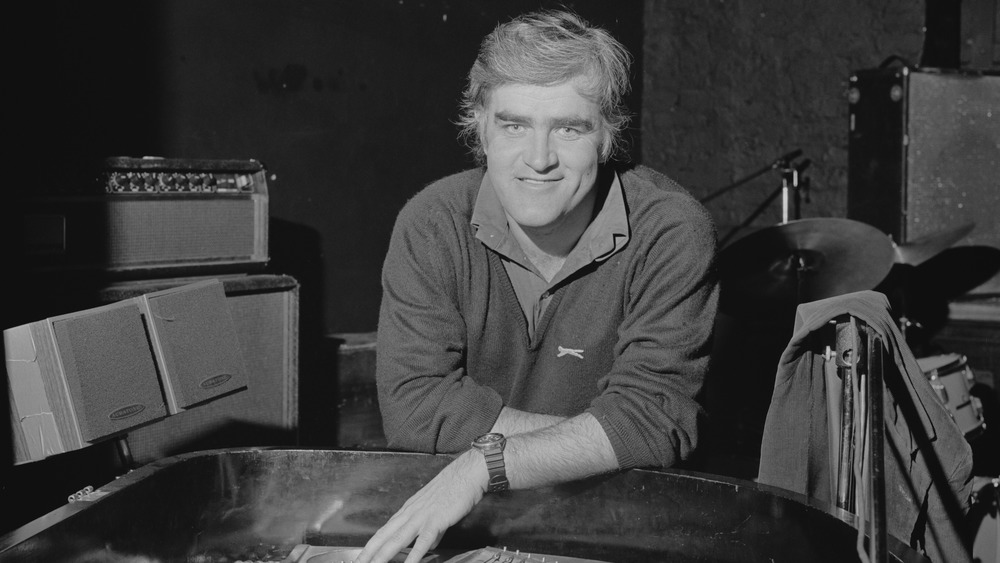 Fred Mott/Getty Images
When pressed to name past and present members of the Rolling Stones, it's easy to come up with Mick, Keith, Charlie, and Ronnie, and not too hard to remember past Stones like Brian Jones and Bill Wyman, but it's a rare person who will automatically think of and give credit to keyboardist Ian Stewart. This is unfortunate, as Stewart was a founding member of the group and spent much of his career continuing to work with the band, until his untimely death at the age of 47 in 1985. 
Per All Music, Ian "Stu" Stewart met Mick Jagger, Keith Richards, and several other rhythm and blues fans/future Stones at Alexis Korner's blues club in London, England. He began rehearsing with Jagger, Richards, and Brian Jones as a quartet. Charlie Watts and Bill Wyman eventually joined, and the Rolling Stones were born. After playing around London and attracting a loyal following, manager Andrew Loog Oldham came on board and started making changes. Believing that rock and roll success was as much about a band's look as it was their sound, Oldham decided the older, relatively straight-laced Stewart didn't have the right rock star looks, but asked him to stay on as the band's road manager. In the book According To The Rolling Stones, published in 2003, Keith Richards noted that Stewart "might have realized that in the way it was going to have to be marketed, he would be out of sync, but he could still be a vital part."
The invisible Rolling Stone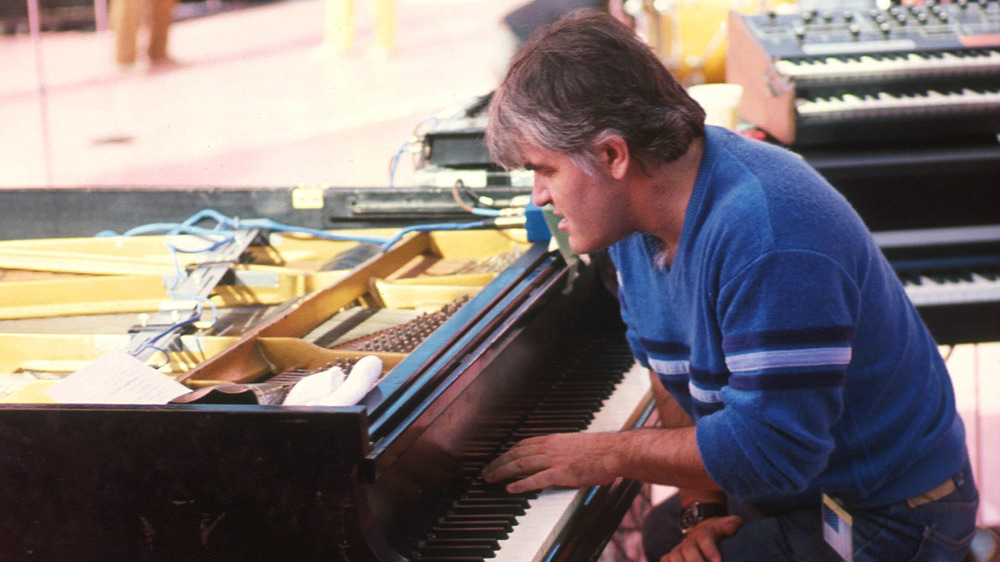 Michael Putland/Getty Images
Richards went on to explain that Stewart "was in every respect the kind of Rolling Stone he wanted to be because he could be totally anonymous, but still be along on all the good s***." Per Ultimate Classic Rock, Stewart played on just about every Rolling Stones record released during his lifetime, with the exceptions of Beggar's Banquet and Their Satanic Majesties Request, despite not being an official member. Songs featuring Stewart on keyboards include "Time Is On My Side," "It's Only Rock and Roll," and "Honky Tonk Women," and he often joined the band onstage at shows. In his memoir Life, quoted by Ultimate Classic Rock, Richards said the Stones was Stewart's band and gushed, "Without his knowledge and organization, without the leap he made from where he was coming from, to take a chance on playing with a bunch of kids, we'd be nowhere." Stewart also played with other rock and roll icons, including Led Zeppelin, who named the song "Boogie With Stu" after him, Howlin' Wolf, and the Who's Pete Townshend, per All Music.
According to Bill German, publisher of the Rolling Stones fanzine Beggar's Banquet, Stewart died on December 12, 1985, of a massive heart attack in his doctor's waiting room. German noted the irony in the early death of the one Stones member who "eschewed all the drugging and boozing." The Rolling Stones honored him as a posthumous inductee when inducted into the Rock & Roll Hall of Fame in 1989.