Here's How Bob Seger Helped The Eagles Create A Hit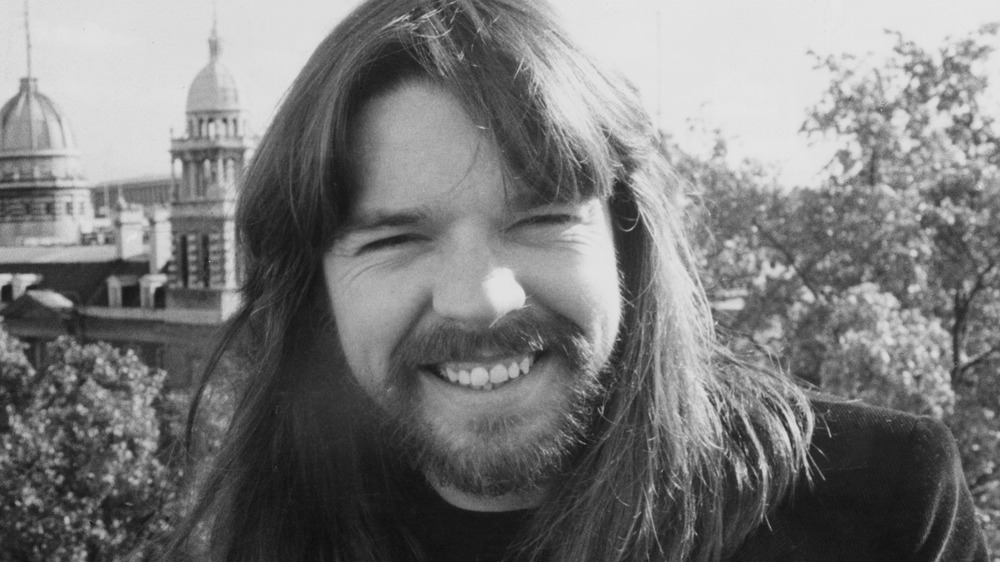 Malcolm Clarke/Getty Images
The Eagles were seemingly unstoppable in the 1970s, but even the most successful rock stars need a little help every now and again. When they were working on their album The Long Run in 1978 and 1979, they realized guitarist and co-lead singer Glenn Frey needed another song on which to sing lead. Per B102.7, Frey, fellow Eagle Don Henley, and collaborator J.D. Souther wrote "a Sam Cooke-esque song that had hand clapping and no chorus." To help with the chorus, Frey called an old friend and fellow '70s rock star/songwriter Bob Seger (pictured above in 1977) and asked for his input.
Frey and Seger went way back – according to Billboard, they first met in the mid-1960s in their hometown of Detroit. Seger wrote and produced Frey's first release, a song called "Such A Lovely Child," and Frey sang backing vocals on Seger's first hit, 1968's "Ramblin' Gamblin' Man." 
As reported by Eagles Online Central, Frey played a rough version of "Heartache Tonight" for Seger and he immediately came up with the chorus "off the cuff." The song went on to be the Eagles' fastest-rising single, debuting on the charts at number 52 on October 6, 1979. The song became the Eagles' last number one single on November 10, as listed in The Billboard Book Of Number One Hits.
Seger thought of Frey as a baby brother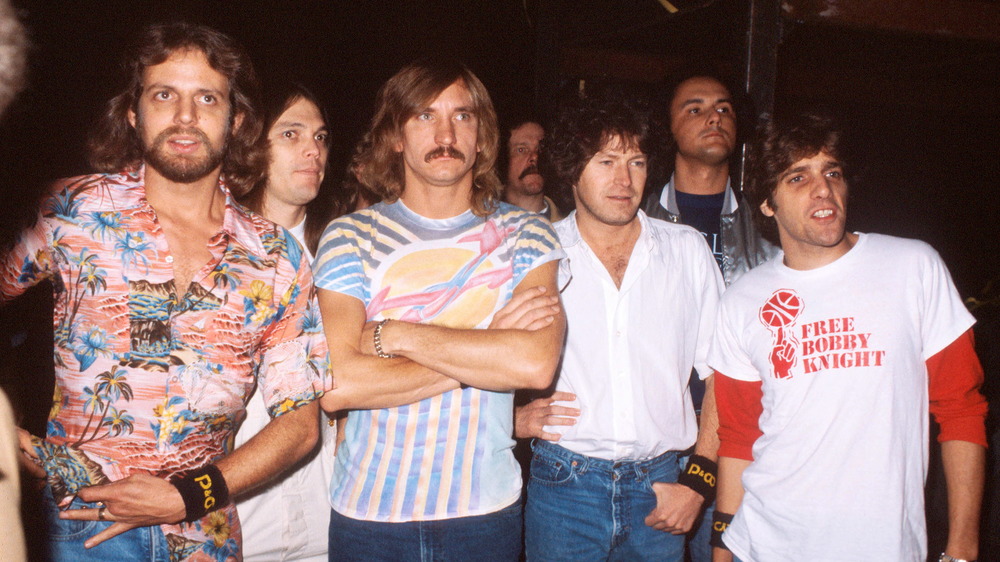 Michael Putland/Getty Images
Frey and Seger continued working together, says Eagles Online Central. Frey appeared on Seger's albums Against The Wind and The Distance, and they co-wrote the song "That Girl" for Frey's 1982 solo album No Fun Aloud. They also remained close friends; according to Billboard, they hung out whenever Frey returned to their home state of Michigan. It was Seger who presented Frey with the Detroit Music Award for Lifetime Achievement in 1997.
When Frey died on January 18, 2016, Seger told Billboard he was "devastated" and shared that he "always kind of thought of him as my baby brother, a little bit. He was f****** brilliant. He was a joy to be around." Seger also proclaimed that Frey was "the leader of the Eagles" and that his nickname within the band was "The Lone Arranger" because "people would bring in a song and Glenn would arrange it."