What You Didn't Know About Cher's Failed Rock Band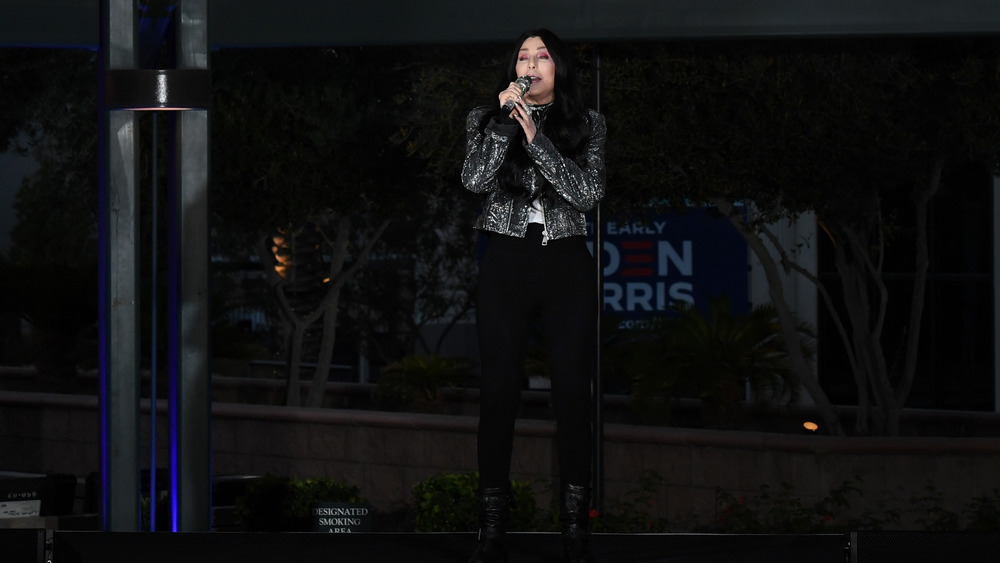 Ethan Miller/Getty Images
Remember when singer/actress/general powerhouse Cher tried rocking it out in a band? Right before her 1987 Academy Award for Moonstruck (which The Guardian called "hopelessly romantic"), before she "turned back time," Cher aimed her sights at becoming a rock star and formed Black Rose with her boyfriend of the moment, Led Dudek, in 1980. Apparently, after failed marriages with musicians Sonny Bono and Gregg Allman, she hadn't learned that love and rocking out did not mix.
Without Cher's name on the self-titled release, audiences were confused about the music. Even though Cher sang lead amid the crashing guitars and drums, the record did poorly. It neither charted nor produced a hit single, despite the fact the band got solid airtime on The Tonight Show with Johnny Carson and The Merv Griffin Show. As the Saturday Evening Post pointed out, "The clout that allowed the band to make those appearances came from the fact that their lead singer was one of the most popular entertainers in the history of the world, a single-name icon" who had sold over 100 million records of her own.
Black Rose featured several other talented professionals in addition to Cher. Band member Warren Ham worked with hit makers Kansas, Toto and Donna Summer. Composer James Newton Howard, who scored more than 100 movies (The Sixth Sense, Batman Begins), produced the effort and co-wrote the lead track, "Never Should've Started." Other songwriters included Elton John's lyricist Bernie Taupin. Some serious talent contributed to Black Rose's only record.
Cher and her musical boyfriends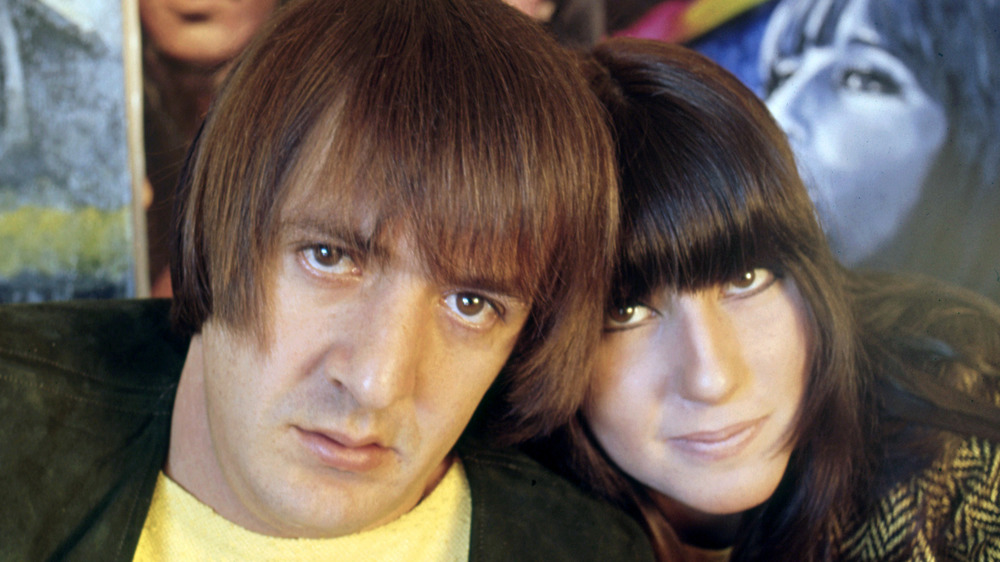 Icon And Image/Getty Images
The year 1980 was a hard time for music. Radio stations were changing formats, writes the Saturday Evening Post. Many rock stations didn't play the songs "as they weren't taking 'Cher does rock' seriously." Critics panned the attempt. Within two years, Cher's career as a rocker and her relationship with Dudek were both over (although footage lives on at YouTube). 
Luckily, Cher was used to reinventing herself, and took the hit in stride before pursuing more fruitful work. She had ruled the music business since the 1960s as part of folk-rock duo Sonny and Cher, with the chart favorites "I Got You Babe" (1965) and "The Beat Goes On" (1967) (both on YouTube). The two sold more than 40 million records within two years.
By the '70s, Sonny and Cher's prominence faltered and they became nightclub talents. After CBS entertainment chief Fred Silverman saw their act he noticed their potential for variety work and the The Sonny and Cher Comedy Hour premiered in 1971. The show entered the top 20 and helped propel Cher back onto the charts with songs like "Gypsies, Tramps & Thieves" and "Dark Lady." (Watch both).
The show ended after the couple divorced, but Cher continued on the small screen in February 1975 with a short-lived solo show. "It did well during its brief run, winning renewal for the fall," according to Television Heaven. "But despite her outrageous costumes and range of guest stars, viewers began turning out." 
Cher reinvents herself again. And again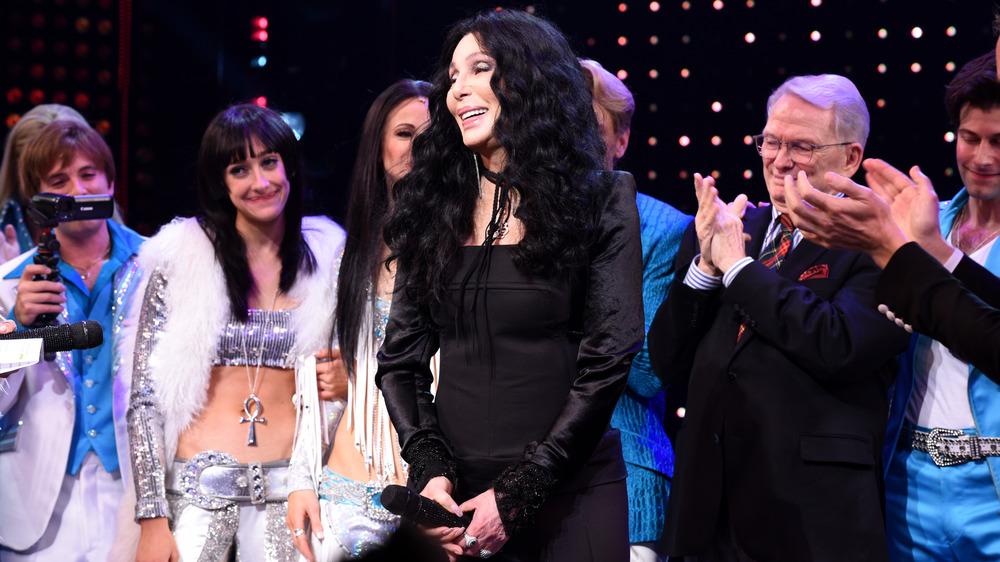 Jenny Anderson/Getty Images
The ex-couple got another show in 1976, The Sonny & Cher Show, but it was axed within a year. Sonny became a politician, serving as the mayor of Palm Springs, California, and as a Republican Congressman. He died in a skiing accident in 1998. Cher stuck with the entertainment business, making more hit records, such as "Believe" and "If I Could Turn Back Time," and acting in films like Silkwood, Mask and The Witches of Eastwick. She also appeared on Broadway in 1982 for 52 performances of Come Back to the Five and Dime, Jimmy Dean, Jimmy Dean. A self-titled tribute production, The Cher Show, recently ran from December 2018 to August 2019 at the Neil Simon Theater, featuring fashions from her old pal Bob Mackie, reported Playbill.
Cher's long career had a significant impact on other female singers, as the Buffalo News pointed out: "her influence in the areas of performance, concert presentation, fashion and on-stage charisma is vast." 
Black Rose went through its own renaissance for its 40th anniversary, re-released in 2020. This is not the first time it returned to public view, since a CD was reissued in 1999, according to Retro Pop Magazine. Maybe three times is the charm?