How Colonial America Celebrated Christmas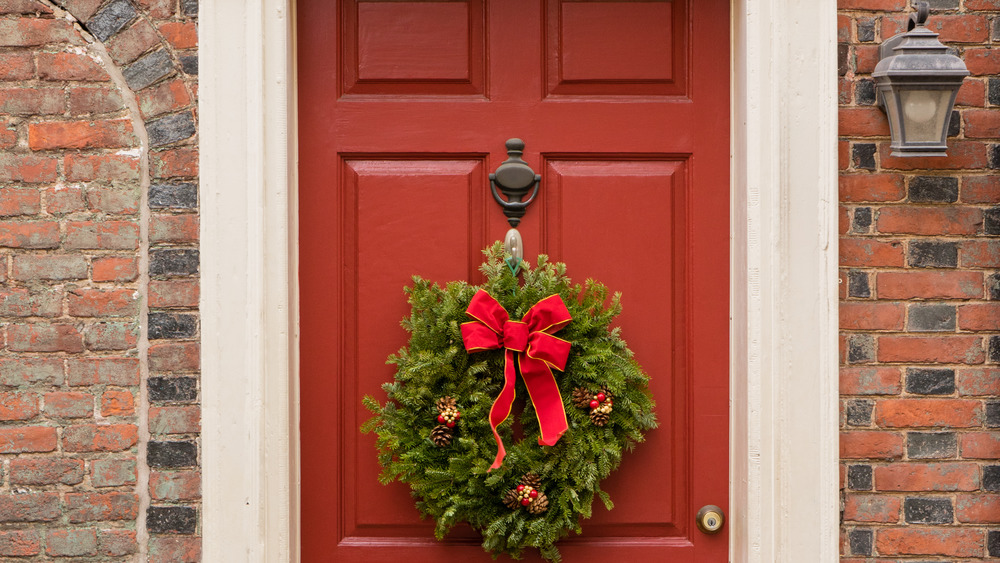 Shutterstock
It's well known that many early United States colonists were devoutly religious Puritans who believed that hard work and self-discipline were the only ways in which to combat bad influence of original sin within all human beings. Nevertheless, it's still surprising to hear that celebrating the Christmas holiday was actually banned in Massachusetts from 1659 through 1681, per Time magazine. Early American Life magazine notes that Puritans "abhorred the excesses of church celebrations" and saw Christmas as just another day on which to work hard in the name of Lord. They reference a colonial diary left by a man named William Byrd, who lived near Williamsburg, Virginia. Between 1709 and 1712, the word "Christmas" doesn't appear once; Byrd made a passing reference to the holiday in 1709, but only because he went to church like any other Sunday and appreciated the "good sermon" that took place "for the occasion." 
Time further points out that Christmas was so overlooked that at the end of the Revolutionary War, Congress went ahead and held its first session on December 25, 1789. It took almost a full century for the United States to declare Christmas a federal holiday. Early American Life explains that Colonial Williamsburg invented the traditional "Williamsburg Christmas" with all its colonial vibes in 1936, "bringing together the warm, uncomplicated feeling of the colonial era and the modern sense of celebration."
German immigrants introduced Christmas trees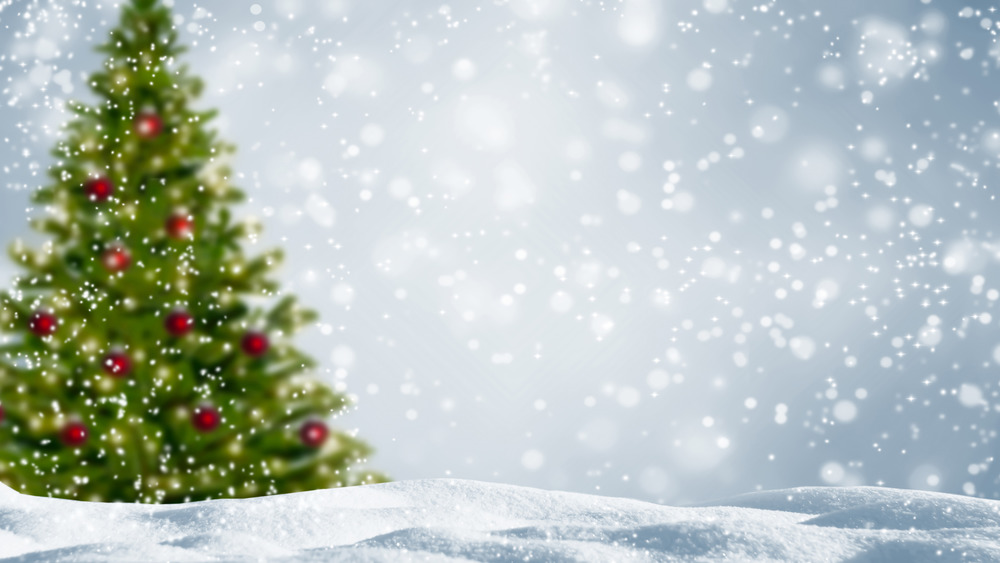 Shutterstock
So when and how did Christmas become the festive celebration we recognize today? According to Early American Life, traditions such decorating Christmas trees with lights and ornaments came from Germans who immigrated to the United States. By the early 19th century, these ideas spread into the American mainstream and, eventually, England, where the German tradition of Christmas trees was popularized by Queen Victoria and her husband, Prince Albert, who married in 1840. Albert's father, Ernest I, was Duke of the German states of Saxe-Coburg and Gotha, and when Victoria and Albert put up a Christmas tree in their palace, the British public took notice and soon followed suit. 
The legend of Santa Claus was likely introduced into American culture via Dutch immigrants who made up a large portion of the Hudson Valley and celebrated Christmas with a visit from Sinterklaas, based on the figure of St. Nicholas, who was well known for his charitable acts and love of children. The Troy Sentinel newspaper of Troy, New York, first published the poem "A Visit From Saint Nicholas" (now better known as "The Night Before Christmas") on December 23, 1823, further cementing the American public's association of the man we now call Santa Claus with the Christmas holiday.