The Tragic Death Of Dennis Frederiksen From Toto
Throughout the course of a decade, musician Dennis Frederiksen served as the lead singer for acts such as Trillion, Angel, LeRoux, and Toto, and provided backing vocals for Survivor. Occasionally credited as Fergie Frederiksen or just Fergie, the Michigan native was credited with three big hit singles in three consecutive years, all under different names: Survivor's "American Heartbeat" in 1982, LeRoux's "Carrie's Gone" in 1983 and Toto's "Stranger in Town" in 1984.
According to Ultimate Classic Rock, young Frederiksen began his musical career in his teens by singing in several bands throughout the Grand Rapids club scene. He formed the short-lived band Trillion (taking up keyboard duties) and touring with the likes of Styx and Heart before lending his talents to movie studios as a session musician. It was during this gig when he made connections within the industry, followed by his audition for rock band Survivor. Lead singer Dave Bickler experienced vocal cord strain and was unable to finish their latest album. Frederiksen was promptly recruited to assist with background vocals on the band's third album, Eye of the Tiger; Frederiksen was credited simply as "Fergie" on the Billboard-charting record. Over the course of the next 10 years, Frederiksen made a name for himself as a commanding vocalist.
He loved music more than anything else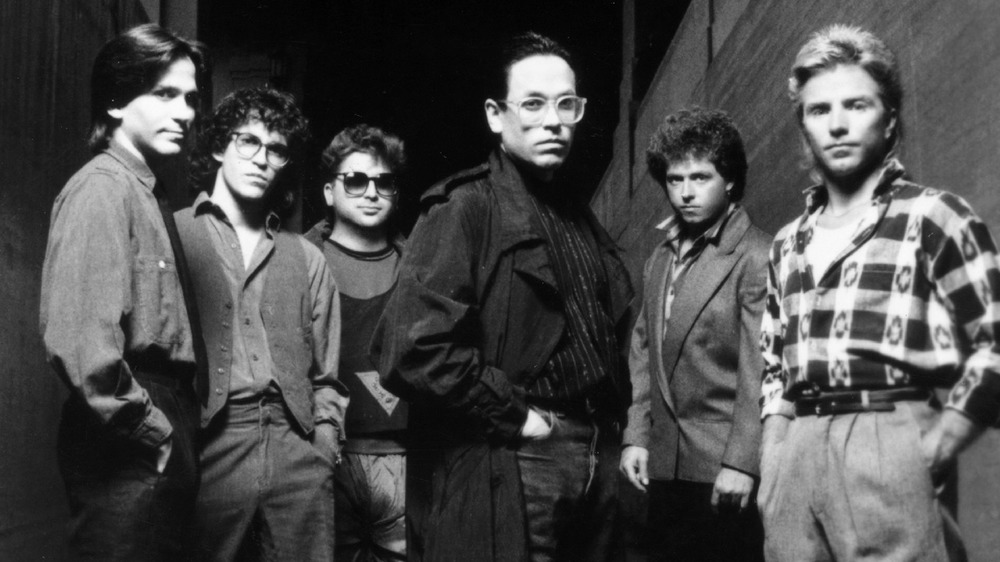 Jim Shea/Getty Images
But after touring with the "Africa" hitmakers Toto throughout the mid-1980s, Frederiksen was fired during recording sessions for the album Fahrenheit, due to difficulties with performing in the studio. "Fergie was a nightmare in the studio," Toto's Steve Lukather told Todd Seely of The Fuze magazine (posted on Lukather's website) in 2005. "He couldn't sing in tune at all. Live, he was okay, except he'd lose his voice every third show. So that broke down." After over a decade as a professional musician, Frederiksen removed himself from the music biz to focus on a restaurant business with his father.
Frederiksen returned to the music world with two fairly well-received albums in the 1990s, eventually going on to tour with World Classic Rockers and the Voices of Classic Rock, but never again reached the critical success that Toto brought. Frederiksen later cited his stint with Toto as the highlight of his career.
In June 2010, Frederiksen announced on social media (posted at Antimusic) that he was diagnosed with inoperable liver cancer. Medical treatments for the cancer made it difficult for him to do recording sessions, and the former frontman debated another retirement. Nevertheless, Frederiksen released two additional solo albums after starting intensive treatment, titled Happiness is the Road (2011) and Any Given Moment (2013). According to the Star Tribune, Frederiksen died at the age of 62 on January 18, 2014 in his Minnesota home.