Inside The Time Disney Stole The Idea For A Theme Park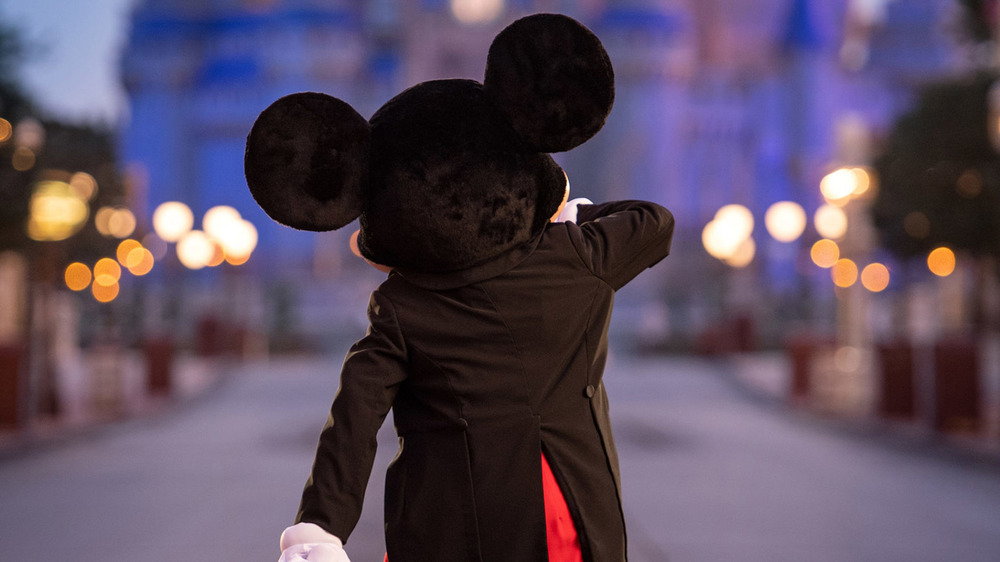 Handout/Getty Images
Ah, Disney. The world's favorite corporate megalith and towering behemoth of ruthless profiteering masquerading as folksy, family-friendly squee. As this absolutely terrifying infographic on TitleMax illustrates, The Mouse practically owns all human entertainment: Marvel, Pixar, Lucasfilm (Star Wars), ESPN, ABC, Touchstone Pictures, The History Channel, A&E — the list goes on. And per Disney's $71.3 billion acquisition of 21st Century Fox in 2019, as NPR outlines, Disney also owns Fox News, Fox Sports, National Geographic, Hulu, franchises like Alien, Avatar, Family Guy, American Idol ... sheesh! Okay, Disney, just buy the moon already and laser-decal it with an outline of Mickey Mouse's head and ears.
Disney is an unavoidable cultural and economic juggernaut, and their massiveness has rapidly ballooned in recent years. From 2007-2019 alone, per Statista, the company's revenue doubled from $35 billion per year to nearly $70 billion, and that's only the last decade of its nearly 100-year existence. As History tells us, Disney was founded in 1923 as the Disney Brothers Cartoon Studio, and has grown to encompass an absolute Earth's full of IP, merchandise, movies and TV, and of course, theme parks. Per Disney Tourist Blog, we've got Walt Disney World, Disneyland Resort, Disneyland Paris, Tokyo Disney Resort, Hong Kong Disneyland, and numerous others, including smaller theme parks like Florida's Epcot Center and Animal Kingdom.
So when is enough actually enough for these guys? Well, back in 2000, they actually tried to nick an idea for an entire theme park.
Disney has a long history of ripping off ideas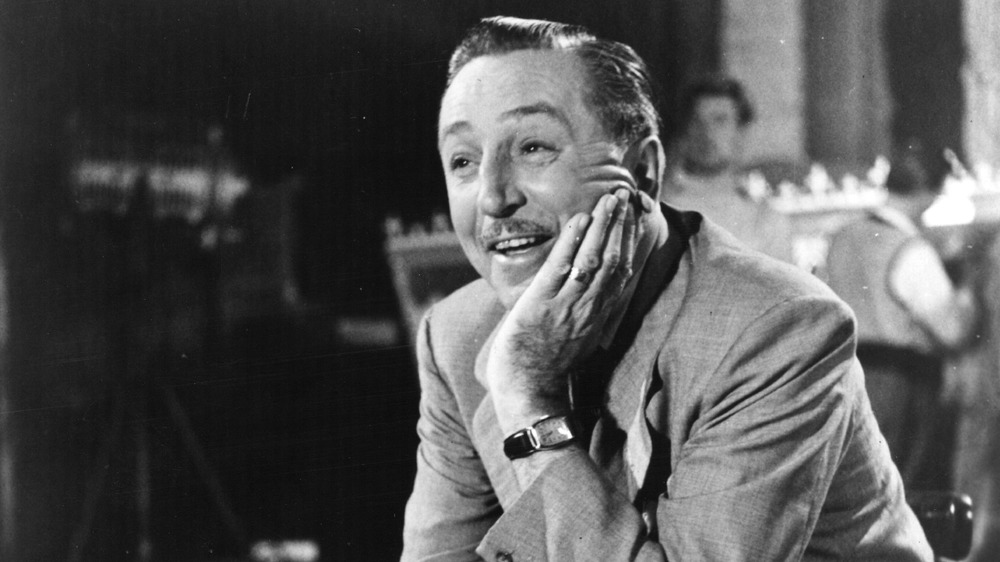 Hulton Archive/Getty Images
In 2000, the Mouse was sued for $1 billion ($1.5 billion in 2020, adjusted for inflation), as the Orlando Sentinel reports. This is before smart phones, before streaming video was a thing, before Disney owned Star Wars or the colossal Marvel movie franchise. Disney's last big movie had been Toy Story 2 in 1999. It's important to try and put things in context to wrap your head around why Disney might have been keen to filch an idea for a theme park, rather than some other revenue stream.
To be clear, this wasn't the first time Disney was accused of stealing an idea, nor would it be the last. NME tells us that in 2017, Disney was accused of stealing the idea for Zootopia from the writer who pitched it, Gary Goldman. The Independent reported in 2015 that Disney was accused of stealing the idea for Inside Out from a 2005 pitch by writer Denise Daniels. Up, Wall-E, Cars, Finding Nemo, A Bug's Life, The Lion King, Aladdin, The Little Mermaid: all of these films have, as The Thing's YouTube video outlines, in some way used stolen ideas, music, employees from plagiarized projects, or straight up copied existing films. Walt himself has been accused of pilfering the idea for Mickey Mouse from a friend, establishing the company's longstanding tradition of theft.
So stealing an idea for a sports-themed amusement park? Par for course.
Justice caught up to Disney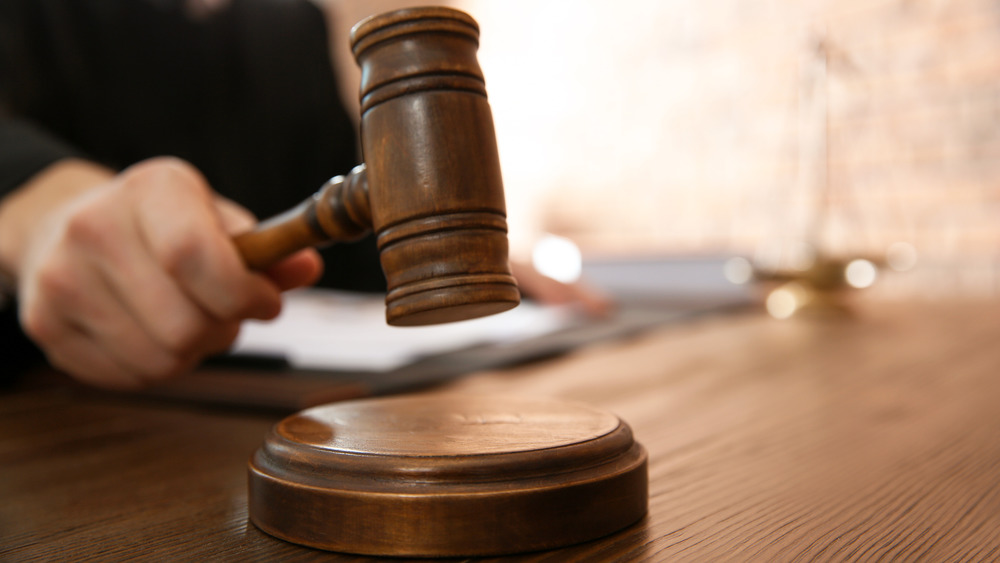 Shutterstock
The fact is, Disney is an absolute brute when it comes to prosecuting apparent infringements of its properties, and equally savage when defending itself from lawsuits. None of the aforementioned accusations of theft ever resulted in a dollar being paid out (if anyone sued). Imagine Disney's surprise, then, when Buffalo, New York businessman and former umpire Nicholas Stracick brought OJ Simpson lawyer Johnny Cochran on board to bring The Mouse to heel for a staggering $1 billion. Co-prosecutor William Gary said of the case, "It's about the abuse of power. It's about taking advantage of the little guy because they knew they could and get away with it." And Disney's reply? Attorney David Evans said, "The world is full of Mr. Stracick's idea ... The notion of putting together sports facilities with athletic events has been around since the days of the ancient Greeks."
In 1986, Stracick, in conjunction with All Pro Sports Camp, pitched his sports complex idea to Disney. He and All Pro invested over $100,000 in a scale model of the complex. After that, both sides met more than 50 times over three years, and made over 500 phone calls about the deal. In the end, Disney said no, and sure enough, built it anyway. This time, though, they couldn't get away with it. As the NY Post says, Disney lost the case and was ordered to pay $240 million. Gary said of the results, "Justice caught up with Disney."