The Spooky Superpower Meat Loaf Claims To Have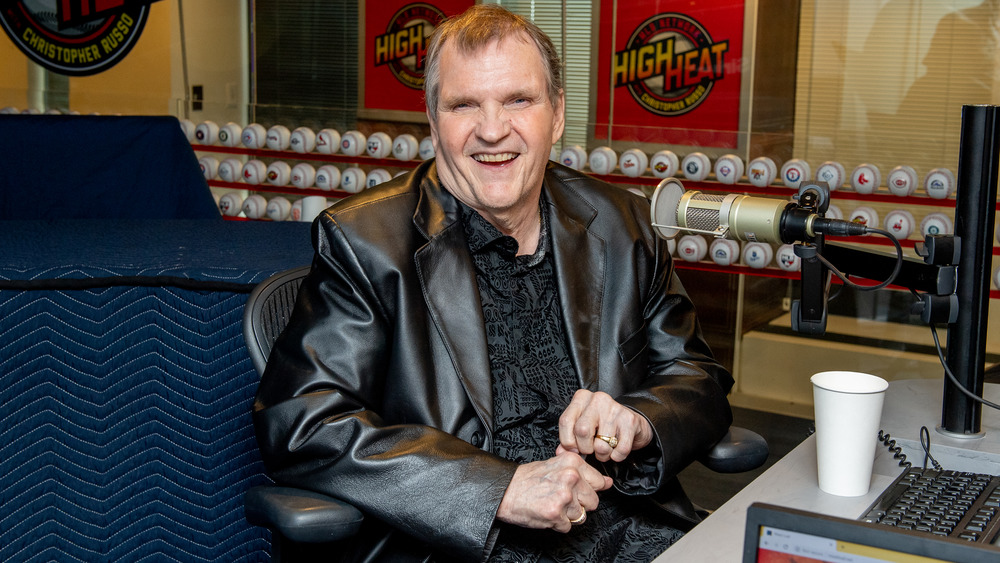 Roy Rochlin/Getty Images
With numerous albums, and with acting credits that include hit films like Fight Club, Meat Loaf has become one of the most entertaining rock musicians to come out of the late '70s. Certainly in his multi-platinum, Grammy-winning professional career, but also his personality. The guy has stories to tell, and tells them well. For example, he once managed to get on the bad side of Britain's royal family after an altercation with Prince Andrew at a charity event in 1987. If there's one thing that's undeniably, it's that Meat Loaf is full of personality, which we suppose is necessary for someone to amass the level of acclaim this artist has in several different worlds of the entertainment industry. He's earned his fame.
As The Guardian points out, Meat Loaf (born Marvin Lee Aday in Dallas, Texas) certainly has a reputation for spinning stories. It's served him well in building his onstage persona and in his other performances, but it's also provided a cloudy lens around what comprises the real and what is the fake Meat Loaf. The publication cites a simple example: Meat Loaf's memoir says he was born in 1947, but his passport says 1951. And that's definitely not the only story Meat Loaf has told over the years. In 2016, Loaf claimed he had a spooky superpower, and we certainly hope it's just a tall tale.
Reminiscent of The Sixth Sense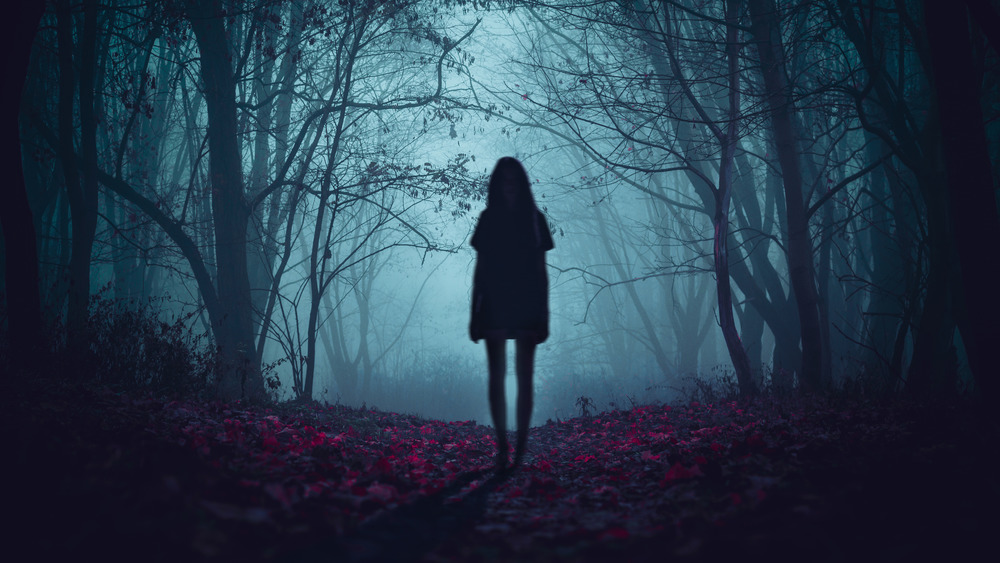 Shutterstock
Meat Loaf has a number of abilities that many would consider to be "inhuman," just in the way that they go up and beyond what a normal person could hope to achieve. He can write, sing, act, and generally perform in ways that average folk will never be able to do. His most recent claim breaks out of the human realm and into the supernatural.
In an interview with The Mirror in 2016, Meat Loaf shocked the reporter with a frank proclamation that he could see the spirits of the dead. "I think if we walked together down a busy street in London, somebody that looked like a normal person would no doubt pass us," Loaf explained. "But you might feel a temperature change and a heavy feeling. It would be a like a weight was on your chest and you'd got tired all of a sudden. If we turned around at that moment and followed the person who just passed us, he would disappear."
The actor-musician then talks about a time when a ghost flowed through the wall of his London hotel room and stood staring at him while he lay in bed. We can neither confirm nor deny Loaf's supernatural ability, but we do know he's had a thing for the paranormal for a long time, including appearances on a TV show focused on the paranormal.
A guest on Ghost Hunters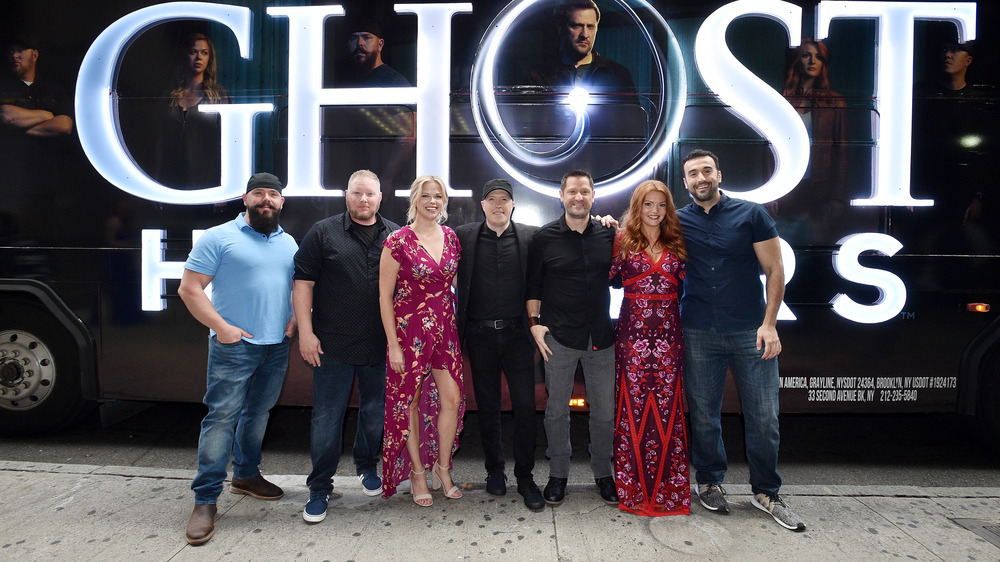 Bryan Bedder/Getty Images
Maybe it's Meat Loaf's self-proclaimed ghost-sensing abilities, maybe it was his London run-in with a spirit, or maybe it's just because he's a fun guy, but he's a fan of Ghost Hunters, according to Mental Floss. So much of a fan, in fact, that he was featured on the show in season five. "I don't think we've ever had somebody so excited to investigate with us," Grant Wilson says at the beginning of the episode, titled, of course, "Bat Out of Hell" (at Daily Motion).
Meat Loaf had contacted his agent about getting on the show, then took it into his own hands and emailed the TAPS (The Atlantic Paranormal Society) crew, who seemed quite pleased to have Loaf along for the ride. TAPS was investigating what's known as America's most haunted house, and the entertainer was more than excited to be there. "I'm like a kid in a candy store today!," Meat exclaims upon meeting the crew.
During the episode, Loaf's K2 meter (a tool that measures EMF) starts going crazy, and the musician dives right in. He starts asking questions, trying to coax the spirit (or whatever it was) into increasing activity, and the K2 meter reacts. In another scene, a door swings open on its own, striking the wall. But, the eeriest of the happenings was when, allegedly, a spirit moved Meat Loaf's water bottle from a window sill to the top of a toilet. Regardless, the guy definitely had fun.