How A Steroid Trial Almost Led To Vince McMahon's Downfall
Michael N. Todaro/Getty Images
In the 1980s and '90s, Vince McMahon built the WWF (now the WWE) into a massive global sports entertainment empire worth billions of dollars. With larger-than-life wrestlers playing outrageous roles for legions of fans that couldn't seem to get enough, he amassed a fortune selling scores of pay-per-view events and garbage dumps full of merchandise. The sky appeared to be the limit. But all that success came at a serious human cost, as the use of steroids and other drugs became rampant among wrestlers, and in 1993, McMahon's chickens almost came home to roost.
According to Vice, that year the U.S. Attorney for the Easter District of New York brought charges against McMahon for allegedly operating a steroids drug ring in his organization to keep his wrestlers in the monstrous shapes and sizes that backed up all the crap they talked in the ring. Although several high-profile wrestlers would give what seemed like rather damning testimony against McMahon, he was ultimately acquitted of all charges. But the case threatened to not only put the sports entertainment kingpin in federal prison for up to eight years, it also could have brought his entire billion-dollar pro wrestling empire crumbling to the ground. It may seem unbelievable that McMahon made it out of this in one piece, but the guy has gone up against the likes of Stone Cold Steve Austin without getting his skull broken, so is it really surprising that he was able to weasel his way out of this one?
Vince McMahon used a shady urologist to peddle steroids to his wrestlers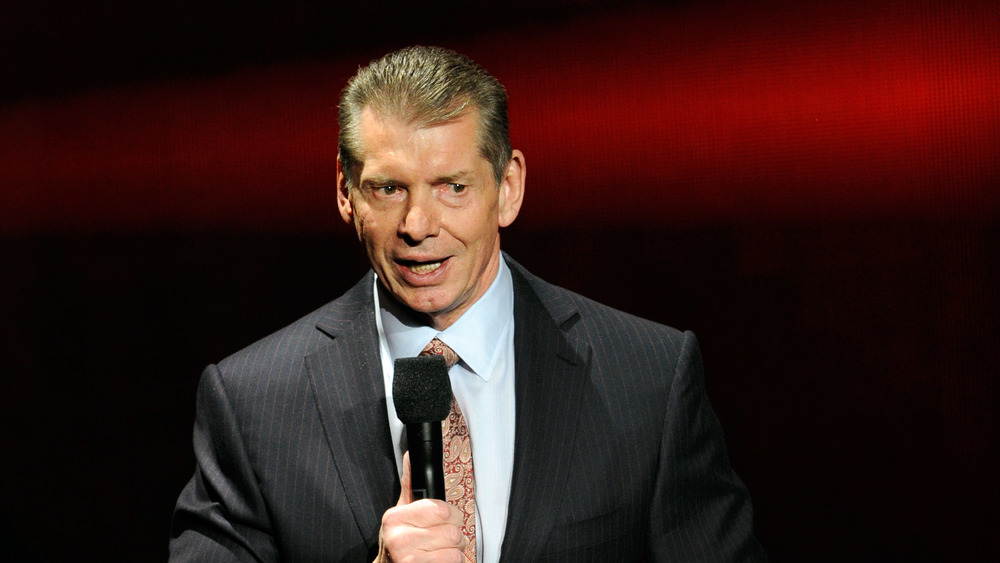 Ethan Miller/Getty Images
As several wrestlers — and even a federal informant, according to The New York Times — told prosecutors, McMahon's juice guy was one Dr. George Zahorian, a urologist from Hershey, Pennsylvania, who apparently handed out anabolic steroids like they were candy at a kid's birthday party. As former wrestler "Rowdy" Roddy Piper wrote, the town famous for its chocolate "was one of the wrestlers' favorite vacation stops." But they weren't coming for the sweets. "The doc was an extremely nice and very popular urologist who would supply various drugs to the wrestlers."
Zahorian and the WWF first collided in 1984, when he worked as a state-appointed ringside medic at live wrestling shows in Pennsylvania, and for the next five years, he supplied some of the promotion's biggest stars with steroids and painkillers. Everyone from Roddy Piper to Hulk Hogan to the Ultimate Warrior — even McMahon himself — took steroids and other drugs supplied by him. In his 2003 book Chokehold: Pro Wrestling's Real Mayhem Outside the Ring, journalist Weldon T. Johnson wrote that Zahorian "sold steroids and other drugs to 43 pro wrestlers, 37 of whom were employed by McMahon's WWF when deliveries were made." These deliveries were often made without any actual prescription even being written. The federal authorities who kicked his office door down in 1991 found Zahorian frantically shredding much of the evidence that likely could have put McMahon away for years.
Several wrestlers testified at Vince McMahon's steroids trial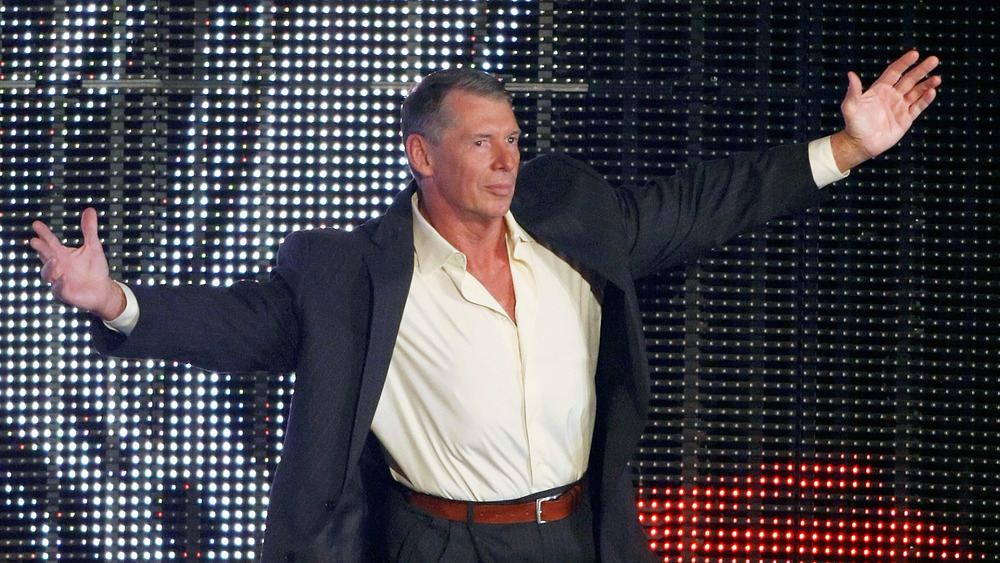 Ethan Miller/Getty Images
The feds convicted Zahorian on 15 counts of drug trafficking, so he decided it would be best to cooperate. In addition to his testimony, the prosecution also had that of a subpoenaed Hulk Hogan. However, as The New York Times reported, although "Hollywood" Hogan admitted in court to using steroids for the past 14 years, he claimed that the decision to do so had been entirely personal, even though he called up McMahon's executive secretary Emily Feinberg to place orders for him.
Hogan's unwilling participation in the case brought a fair amount of media attention to it, but his testimony wasn't as damning as prosecutors had hoped. But, according to The New York Times, that of a lesser-known wrestler almost put the nails in McMahon's coffin, so to speak. Kevin Patrick Wacholz, who went by Nailz in the ring, testified that he was specifically told by McMahon to use steroids. When The Boss told him that his already 300-pound build wasn't good enough for the character, Wacholz said he was working out but not taking steroids. "You should be," was McMahon's response. "I strongly suggest you go on the gas," he reportedly told Nailz.
But the defense claimed Wacholz was nothing more than a disgruntled former employee seeking revenge, and without any corroborating evidence and due to some careless procedural errors, all the charges were dropped. McMahon continued on into the Attitude Era and the new millennium totally unscathed.