The Eerie Way Jimi Hendrix Foreshadowed His Death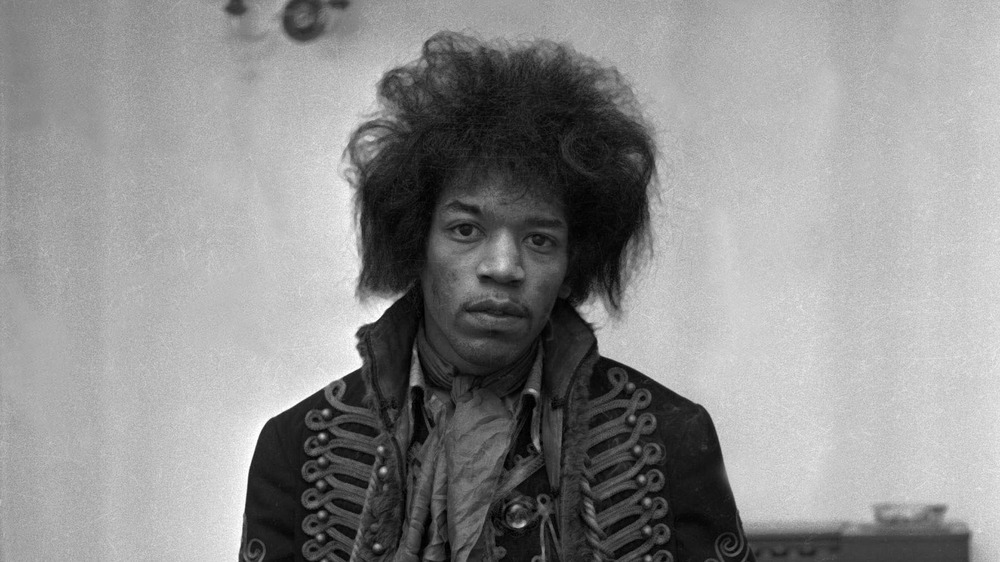 Photoshot/Getty Images
While guitarist Jimi Hendrix's death came unexpectedly in 1970, the 27-year-old's fame continued to blossom posthumously, with the rocker gaining legendary status years after his passing at a young age. Several new albums from his archives were released after his death, including 1971's The Cry of Love, 1980's Nine to the Universe, and 1997's First Rays of the New Rising Sun. From the catalog, one song, in particular, captured the attention of many fans over a string of pretty intuitive lyrics.
One Hendrix tune, "Ballad of Jimi," was re-released as a single in 1970 to the surprise of many Hendrix fans. In the song, a guitarist named Jimi foresees his own death, and the song ends with a backing vocalist singing, "Five years, this he said. He's not gone, he's just dead." Per Curtis Knight's Jimi: An Intimate Biography of Jimi Hendrix, the author (who co-wrote the song) claims those lyrics were inspired by a dream he had in which Jimi died. Knight claims the ballad was written and recorded on Sept. 18, 1965, five years to the day before Hendrix's passing.
Once he told the rocker about the dark dream, Hendrix reportedly told Knight, "It is now 1965, and I will be dead in five years."
The accuracy of the Jimi Hendrix tale is questionable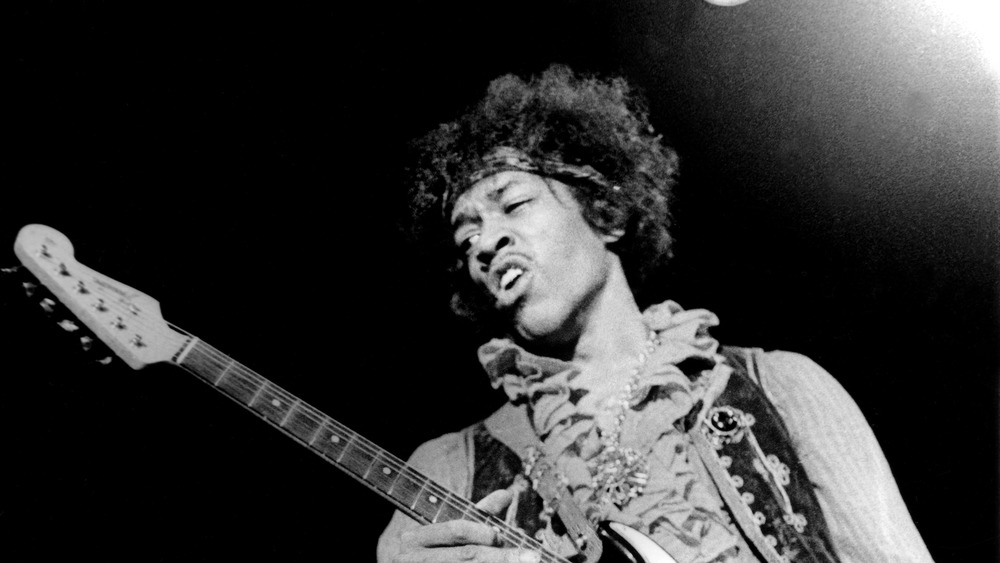 Ed Caraeff/morgan Media/Getty Images
Now, this story may be too good to be true for some naysayers. Per Dangerous Minds, to ease any uncertainty over the fact that the track was cut five years to the day prior to the guitarist's passing, a purported copy of the session log was sold with a German pressing of the "Ballad of Jimi" 45 in the 1970s.
Of course, the famed story is not without its holes and inconsistencies. For starters, another alleged cut of the song without the spooky lyrics was reportedly released before Hendrix died. "When the track resurfaced in October 1970, one month after Jimi's death, the lyrics had remarkably changed with Knight reminiscing about his spiritual relationship with Jimi," author Steve Rodham notes in Jimi Hendrix – From the Benjamin Franklin Studios.
Secondly, Dangerous Minds reports, Hendrix first went into the studio with Knight and Chalpin in October 1965, weeks after the Sept. 18 date that would have marked the anniversary of his death. Secondly, the track "Ballad of Jimi" had already been out a few years, with very different original lyrics. Lastly, the wah-wah pedal didn't hit markets until early 1967 — two years after the alleged 1965 date.