This Is Why Alice In Chains Once Broke Up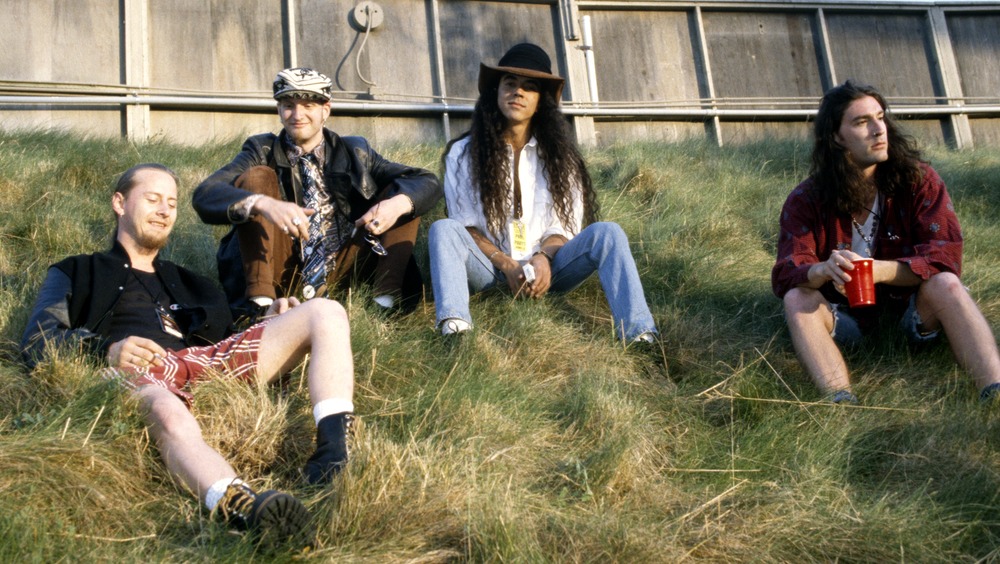 Tim Mosenfelder/Getty Images
Hailing from Seattle, Washington, Alice in Chains was one of the biggest players in the grunge music scene of the '90s. Unlike many of the other bands on the scene, Alice in Chains' brand of grunge was unique, carrying a hard rock feel that could be traced back to Layne Staley and Jerry Cantrell's heavy metal days before AIC formed. As uDiscoverMusic points out, much of grunge is derived from punk, not metal. It was this unique sound driven by Staley's powerful voice and Cantrell's lyrics that raised the band near the top of their genre
The band first made it big when the hit "Man in the Box" touched the airwaves in 1991, according to Loudwire, and they've since had several No. 1 hits on the Billboard Alternative Rock charts, including "Check My Brain" and "Your Decision." Alice in Chains is still considered one of the most popular grunge bands in the world. They don't have as many awards as some of the others and, as hard as it may be to believe, the band has never even won a Grammy, though they've been nominated for nine. Regardless, every hard rock junkie out there knows these guys. Unfortunately, their fame didn't come without a cost. Alice in Chains has a tragic history that includes the death of Staley, and even before his demise, there were other problems — problems that led to the band temporarily calling it quits.
Drugs did more than take Layne Staley's life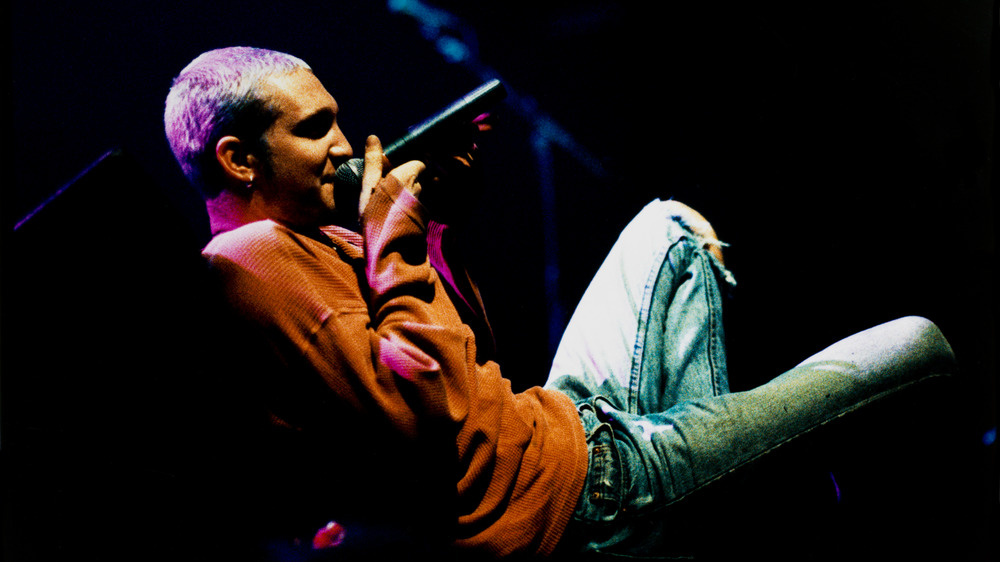 Niels Van Iperen/Getty Images
If you've heard of Alice in Chains, then you probably know that their former frontman and founding member, Layne Staley, died from a speedball (heroin and cocaine) overdose in 2002. The singer's death effectively ended the band for four years before it was revived, with William DuVall filling in for Staley during reunion shows in 2006, according to Blabbermouth. But that wasn't exactly a breakup; more like a hiatus to allow bandmates and fans proper grieving time. No, the breakup took place before Staley's death, but both essentially stemmed from the same problem.
The root cause of the band's temporary break up was plain and simple: Staley's drug problem. According to Revolver, Alice in Chains was set to open for Metallica on their spring 1994 tour, but Staley's heroin addiction — despite him being fresh out of rehab — caused the band to pull out at the last minute.
The band's drummer, Sean Kinney, told Rolling Stone that Staley showed up to practice high. The drummer lost his cool, threw down his drum sticks and promised never to play with the embattled singer again. Guitarist Jerry Cantrell agreed and, just like that, Alice in Chains parted ways. The other members of the band were worried they'd totally self-destruct while on the road, something Kinney said they didn't want to do in front of their fans.
The Alice in Chains breakup was rough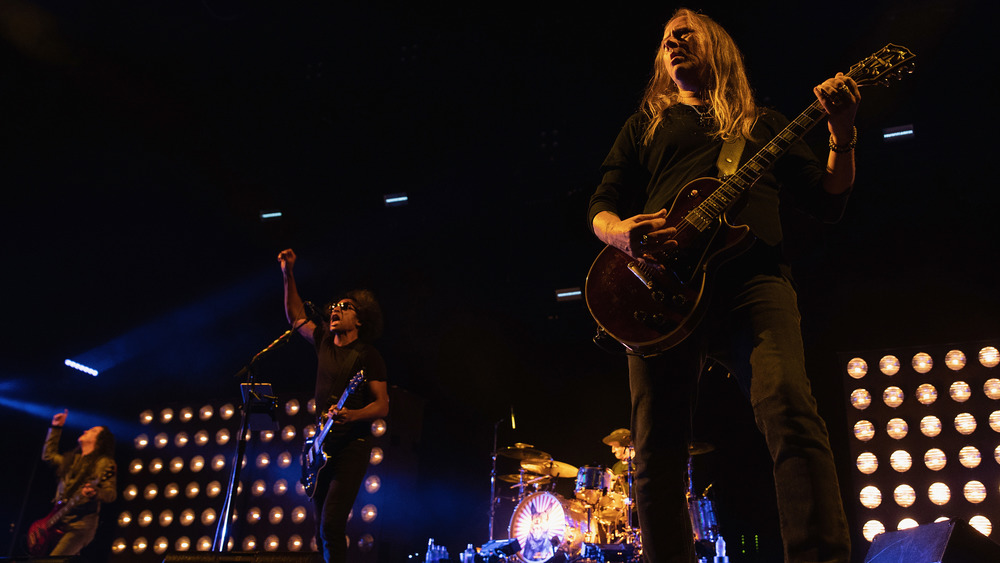 Mat Hayward/Getty Images
Alice in Chains may have given up their spot on the Metallica tour, but they weren't quite over yet. Staley did another stint in rehab, where the band believed the frontman was getting clean; there was still a chance for Alice in Chains to pull together some day, except Staley couldn't stay clean for long.
The breakup period was devastating for Staley. 
"When we first got together as a band, we were all brothers. We lived in the same house and partied together and drank as much as each other. But then we started to split apart and went different ways, and we felt like we were betraying each other," Staley told Rolling Stone. 
To make things even harder, rumors were spreading around the internet about Staley having AIDS or having died, but he was still alive and sort of kicking at the time.
Staley did a short solo project during the hiatus with Pearl Jam guitarist Mike McCready called Mad Season, but it neither the project nor the breakup would last long. According to The New York Times, Alice in Chains was only split for six months before they got back together in 1995. Unfortunately, Staley's drug problems didn't end until his tragic death, but fans are grateful for the music Alice in Chains put out while he was still around.