The Truth About Wendy's Mixtape, We Beefin?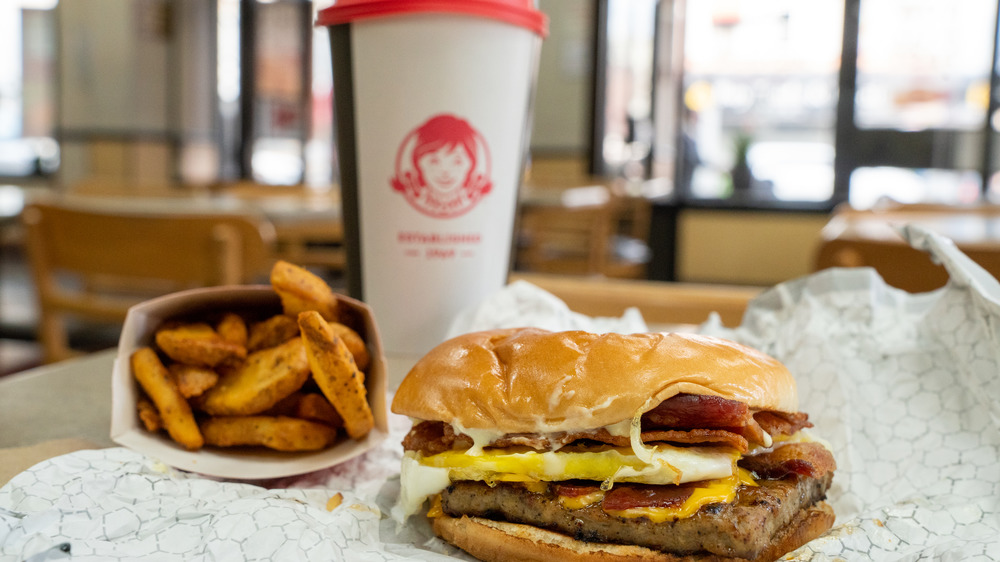 David Dee Delgado/Getty Images
When you're consistently overlooked in favor of your much more popular fast food competitors, you need to do something to stay relevant and visible to the hungry public. Wendy's has done so by putting in lots of work picking fights with rival fast food restaurants via social media. According to Thrillist, the burger chain has "set the bar for corporate social media marketing" with its consistently mean-spirited tweets aimed at consumers and competitors alike. 
From calling a fan of their No. 1 rival, McDonald's, a failure, to roasting McDonald's for a Black Friday messaging mishap, and even starting a rap battle with Wingstop, Wendy's had seemingly done it all. 
However, no one was prepared for the burger brand's most impressive trolling of all. In March 2018, Wendy's released an honest-to-goodness mixtape (well, mixplaylist) via Spotify and Apple Music. We Beefin'? featured five songs — including "Rest In Grease," "Clownin'" and "4 for $4" — and came in at 10 minutes. 
Wendy's mixtape We Beefin'? impressed with very modern beats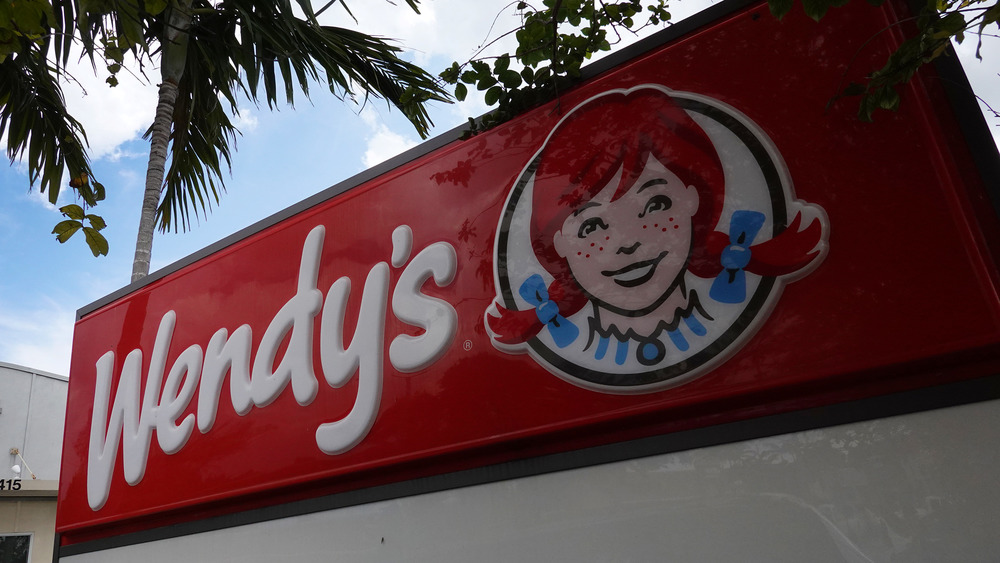 Joe Raedle/Getty Images
Per Mashable, the mixtape was "actually pretty good" and featured artwork that paid homage to the cover of Notorious B.I.G.'s seminal 1994 album, Ready To Die. The title was a reference to both the term "beef," as used by the hip-hop community to mean a feud between rivals, explained Uproxx, as well as the iconic '80s Wendy's advertising campaign that featured an indignant old lady asking "Where's The Beef?" 
Uproxx went on to the praise the tracks' "very modern" beats "with trap drums underpinning lines about broken ice cream machines and duplicated recipes." Mashable called the effort "fresh" — no pun intended, we assume — and noted that the lyrics were sometimes trite but worked overall, thanks to the delivery by the woman serving as "the personification of Wendy's." 
Amazingly, Wendy's was not the first burger-centric brand to put out a mixtape; in 2016, Hamburger Helper released its own mixtape, Watch The Stove, on April Fool's Day. A seeming homage to the Jay-Z and Kanye West collaboration, Watch The Throne, it featured the brand's anthropomorphic hand mascot Lefty performing songs such as "Food For Your Soul" and "In Love With The Glove." Billboard reported that the effort "was produced for General Mills by a team at St. Paul, Minnesota's, McNally Smith College of Music" and even featured two music videos.