The True Origin Of Gift Cards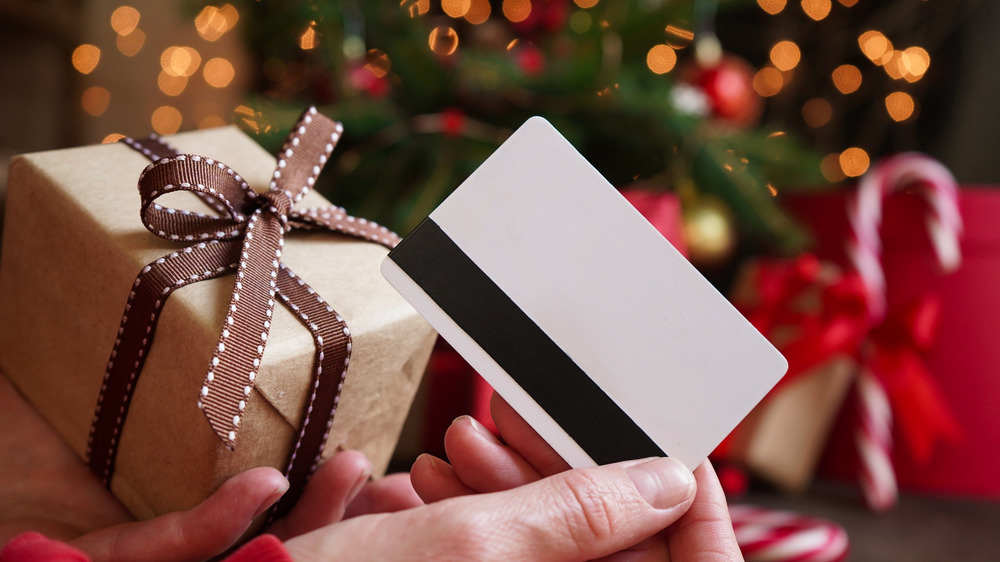 Shutterstock
When do you think gift card first appeared? 1950? 1970? Actually, these plastic presents entered the gift-giving industry relatively recently — in 1994, initially from retailer Neiman Marcus as the NM Express card, and then later by Blockbuster Video, the onetime king of video, DVD and game rentals.
While Neiman Marcus is credited with inventing them, according to Smithsonian Magazine, "they didn't advertise or display them" prominently, so their reputation as potential presents never really grew with their customer base or the public. 
Blockbuster, though, in an attempt to sideline counterfeit gift certificates on paper, perpetuated by the growth of copy machines and printers, actively marketed this new form of consumer celebration. "One of the things criminals love about gift certificates is they're as good as cash," said a post in Medium, originally published on Tedium.  Most stores during that time period were "happy to give cash when making change after a purchase." Gift cards had different rules, however, and needed to be fully redeemed. Think about how many times you have saved one so you could utilize that remaining $1.19. (Or less.)
Starbucks then took the idea and modernized it in 2001 by creating gift cards that could be reloaded and therefore used multiple times. Now, reported Medium, gift cards made up 41.4 percent of their business in 2019.  Now, that's a good investment. And it's not just Starbucks that gets big bucks from these plastic vouchers.
Gift cards ... big sellers that offer flexibility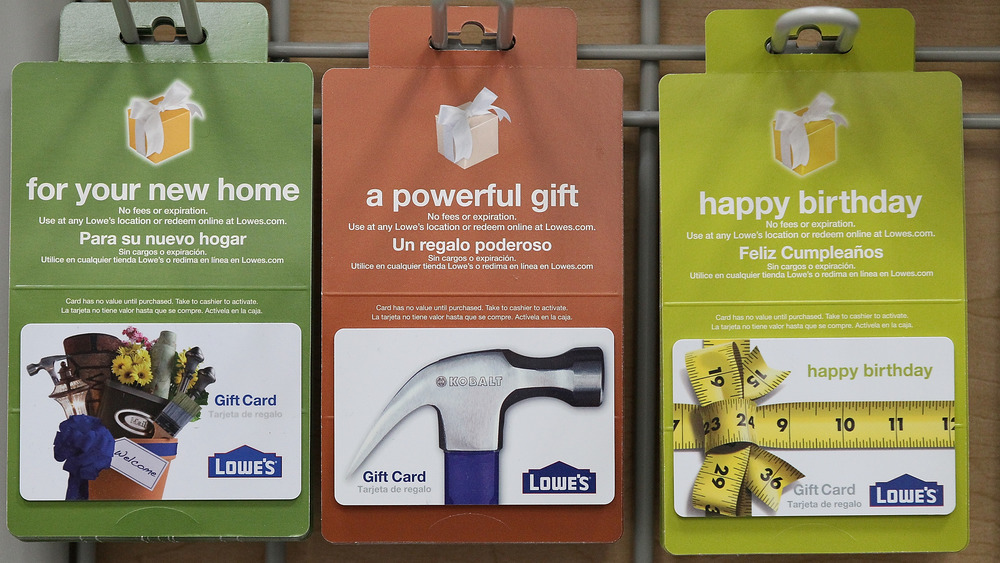 Justin Sullivan/Getty Images
CBS News reported that unused gift cards essentially create $3 billion in annual revenue. That's out of the $98.6 billion bought in 2019.
Convenient though they are (one size fits all), gift cards sometimes get a bad rap. As Lifehacker pointed out, "Gift cards give the recipient the freedom to purchase whatever they'd like, up to a certain price. They remove the guesswork of giving a gift, but might also indicate a certain lack of enthusiasm on the giver's part." 
Gift cards don't have to be impersonal, however. Sure, it's easy to pick up a generic credit version that can allows the recipient to purchase whatever they please, and even add their own money if the amount on the card isn't enough. But there are all kinds of creative gift cards now. There are those that allow you to donate to charity (like Global Giving) to others that purchase streaming subscriptions (and then your friends and family will stop using your password). Gift cards also allow you to support local restaurants and businesses, especially helpful now, with so many places hurt by the pandemic.
If you're creative, you can also personalize gift cards by uploading your photo on one, wrapping it up in a mason jar or pop-up box, in a container with slime, or a stocking (see Pinterest for ideas). Gift cards also rock for those last-minute shoppers — there's nothing wrong with downloading an e-card at 11 p.m. on Christmas Eve.