The Tragic Death Of Prince's Son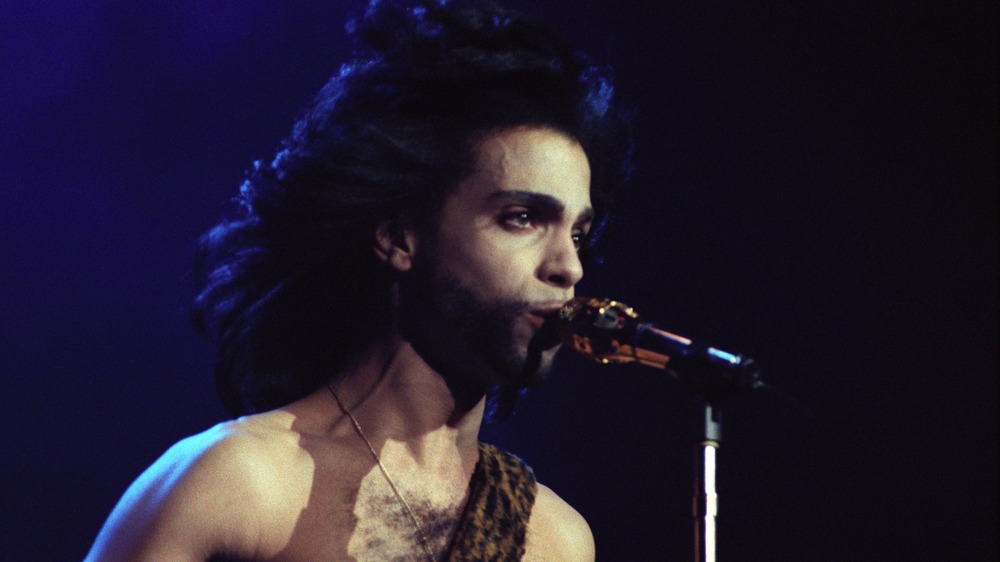 Jim Steinfeldt/Getty Images
The musician commonly known as Prince was one of those larger-than-life figures who seemed indestructible before his sudden and unexpected death on April 21, 2016, at the age of 57. (That was also the unfortunate year that saw the deaths of David Bowie in January and George Michael on Christmas Day.) Part of what made the loss of Prince so shocking was his mystique: the super-talented workaholic was highly protective of his private life, and the idea that turmoil could underlie the public performances of this uber-professional musician didn't occur to many fans until his time had passed.
The multi-instrumentalist was a global superstar thanks to such albums as Purple Rain (1984) and Sign 'O The Times (1987), but then found himself in a bitter feud with his record label, Warner Brothers. Prince had been highly prolific throughout his career, and the label demanded that he release fewer albums in 1993, which led to his changing his name to an unpronounceable symbol in an attempt to slip out of his recording contract, according to the Independent, and to performing with the word "SLAVE" written on his cheek.
But the '90s also contained one of the most tragic and heartbreaking events of Prince's life, the details of which were only to emerge following his death and the publication of the memoirs of his wife at the time, Mayte García. She was just 16 years old when she caught the attention of Prince in 1989.
Prince's marriage and the birth of Amiir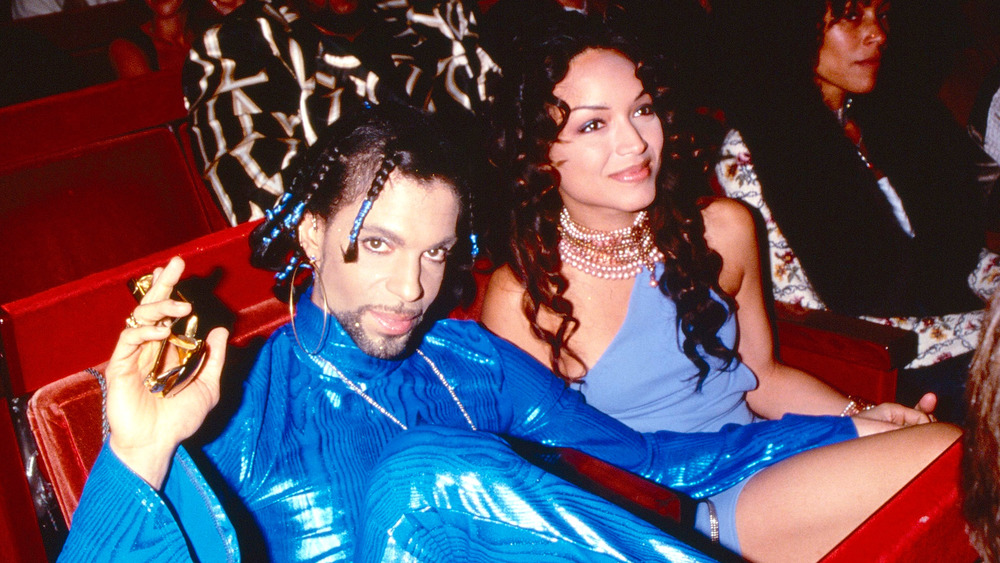 Kmazur/Getty Images
According to the Irish Times, Prince, 15 years her senior, reportedly told a friend, "There's my future wife." García lived in Germany with her parents, and Prince kept in touch with her with long, psychedelic letters in a style familiar to anyone who has read his album sleeve notes. When she was 17, Prince invited García to his Paisley Park compound in Chanhassen, Minnesota, to contribute vocals in a recording session, and soon afterward she became part of Prince's band as a singer and dancer, touring extensively and with her own apartment in Minnesota.
Thankfully, it would be several years before Prince and García's relationship would become physical. "I think it's time," Prince told García when she was 19. "Time to get you on birth control." Their relationship culminated with the pair getting married in 1996, at a lavish event at a freshly-repainted Paisley Park involving more than half a million dollars' worth of flowers, with the triple album Emancipation, according to Allmusic, offering a snapshot of Prince's first experiences of happy newlywed life.
Mayte García became pregnant, and on October 16, 1996, gave birth to a son, Amiir. The couple's first steps into parenthood were to end in tragedy, however, when Amiir died only a week later, as a result of complications from Pfeiffer syndrome type 2, a rare genetic disorder. As Ultimate Prince reports, Prince and Mayte were interviewed by Oprah just a few weeks after the loss of Amiir.
How Prince coped with the tragedy of losing Amiir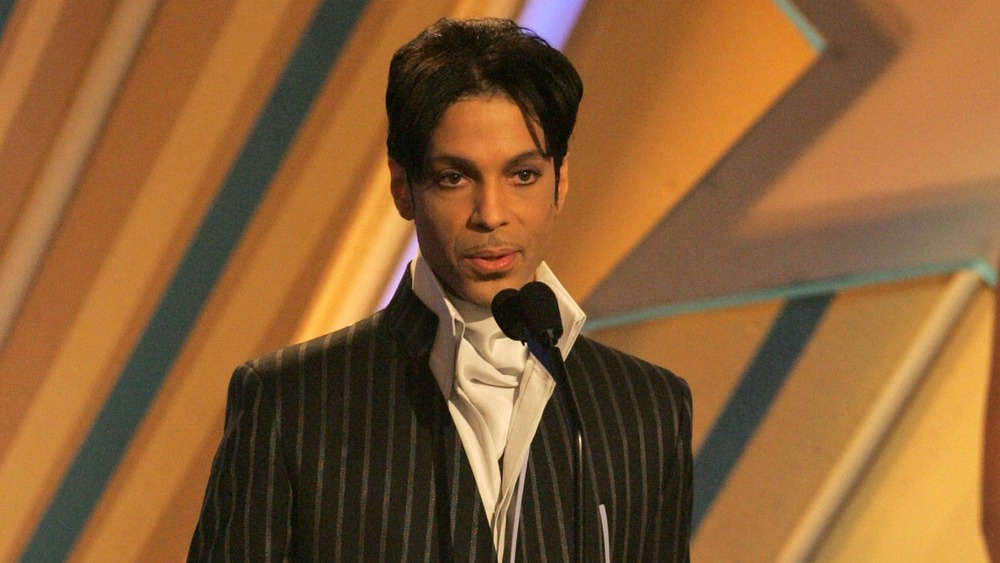 Frazer Harrison/Getty Images
The couple decided to keep their grief a secret. Rumors of their son's ill health had circulated in the press, but Prince — most likely suffering from shock and in what the journalist Ian Penman (writing in the London Review of Books) describes as a "fugue state" — refused to answer any of Oprah's questions on the subject, according to Yahoo! Entertainment, simply saying things "couldn't be better."
Prince threw himself into his work, which, though hardly unusual for people dealing with loss, Penman sees as the behavior of a man unable to deal with his grief. Prince had rejected many modern medical treatments for his wife during García's pregnancy, and his belief in the power of "God's will" seemingly became incompatible with the tragic circumstances of his marriage. Penman also argues that Prince may have felt unable to see himself in any way vulnerable. García's book suggests that Prince may have begun pilfering the Vicodin she was prescribed following the loss of Amiir, and that he drank secretly while on tour. The couple suffered a miscarriage in 1997, reports the Twin Cities Pioneer Press, and eventually divorced in 2000. Prince soon remarried and became a Jehovah's Witness. 
In 1998, Prince released, "Comeback," a song which gained significant attention after his death. The song deals with loss, and contains the lyrics (on Genius): "If you ever lose someone dear to you, never say the words 'they're gone.' They'll come back."