The AC/DC Song Angus Young Considers The Band's 'Most Regrettable'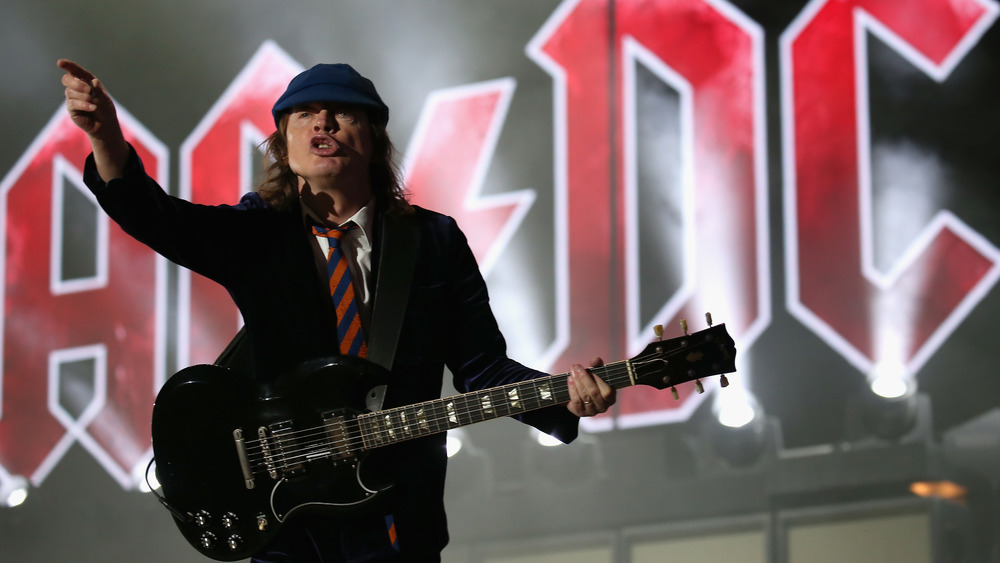 Karl Walter/Getty Images
Over the course of nearly 50 years and 17 studio albums, iconic hard rock band AC/DC has recorded close to 200 songs. Some of those songs remain absolute classics to this day — songs like "Whole Lotta Rosie," "Highway to Hell," or "You Shook Me All Night Long" — and their newer songs maintain a solid hard rock sound. At this point, the band has been clicking for so long all it takes is a moderately inspired riff from Angus Young and the band can produce a great song like 2008's "Rock and Roll Train" or their newest release, "Shot in the Dark" (all on YouTube).
But even a band as reliable as AC/DC can produce some not-so-great songs. Their career has been marked by a series of comebacks despite their consistent status as one of the biggest bands in the world. They survived the tragic and unexpected death of their original lead singer, Bon Scott — something that would have destroyed most bands — by releasing what's widely regarded as their greatest album, 1980's Back in Black. And as noted by Pop Expresso, they escaped a decade of disappointing reviews and slowing sales by tinkering with their sound on 1990's The Razor's Edge, reestablishing themselves as one of the best hard rock bands of all time.
Even lead guitarist Angus Young admits that not every song AC/DC has recorded has been great. When asked for his choice of worst song the band ever released, he doesn't hesitate.
A miscalculation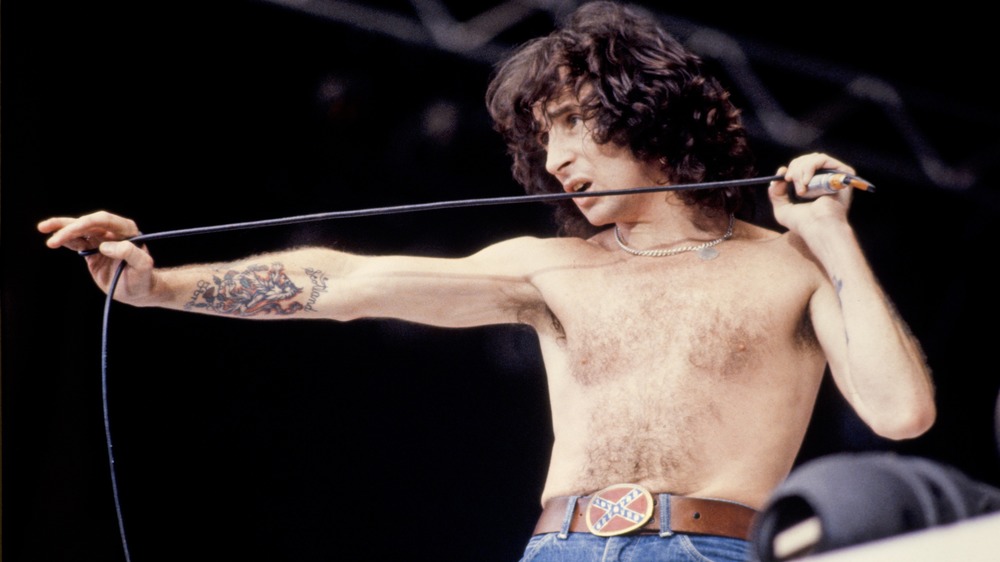 Fg/bauer-griffin/Getty Images
According to NME, Young regrets recording the 1975 song "Love Song," which appeared on the album High Voltage. "Who in their right mind would want this to go out?" he recalls thinking when the song was chosen to be released as a single.
As reported by Ultimate Classic Rock, the band had been advised by their management that they needed radio play to get to the next level in their careers, and radio was playing "soft songs." Young thinks they might have written "Love Song" as a parody, but the lyrics (posted at Genius) are surprisingly straightforward, and lack Bon Scott's usual risque wordplay: "I can tell by the look in your eye / I can tell by the way you sigh / That you know I've been thinkin' of you / And you know what I want to do." Quite a departure from their usual output.
Lucky for the band, when the song was released to radio stations, the DJs didn't like it — but they did like the B-side, a cover of the blues standard "Baby, Please Don't Go." The hard rock number became a big hit for AC/DC, and established them as a hard-driving rock band instead of purveyors of treacly ballads. "We were very fortunate," Young says about the incident. "We actually scored a hit from the B-side! That was the one saving grace of the song."
Fans disagree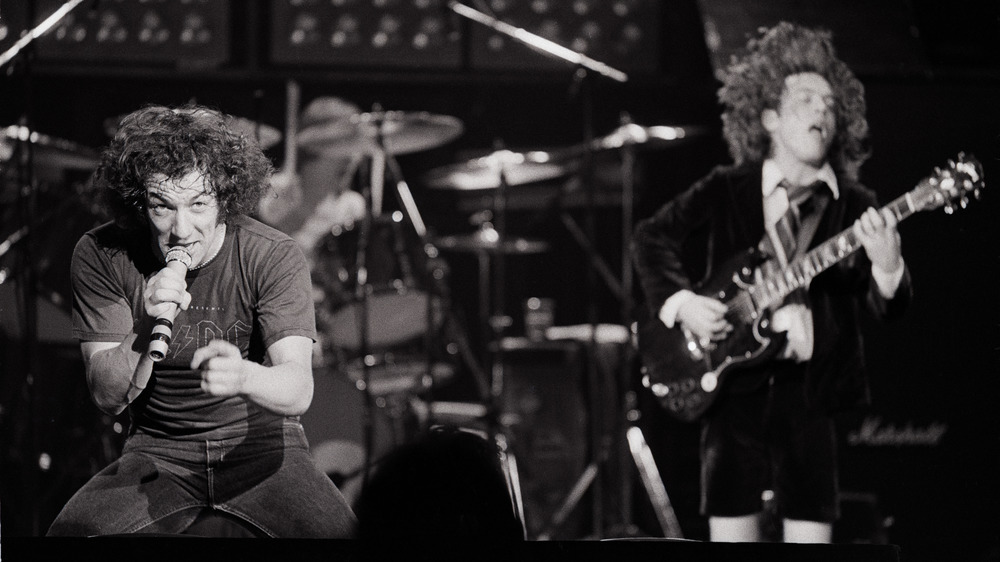 Michael Putland/Getty Images
"Love Song" wasn't released internationally. When the album High Voltage was released in America it had a different track listing than its Australia release, excluding the ballad. The song wasn't officially released in the U.S. until 2009. For a long time it was classified as a "rarity," which was probably just fine with Angus Young, considering it's the song he regrets recording.
While "Love Song" is generally not beloved by AC/DC fans, it's actually rarely included in lists of their worst songs. When Junkee ranked AC/DC songs a few years ago, "Love Song" was ranked 133 out of 175, and Louder doesn't include the song in their list of "10 Worst AC/DC Songs Of All Time."
In fact, when Louder narrowed their focus to ranking just the 57 songs Bon Scott recorded with AC/DC before his untimely death, they didn't even rank "Love Song" as the worst of the bunch. They put it at 56, ranking the throwaway joke song "Fling Thing" (posted on YouTube) as the absolute worst.
Which is actually fair, because musically speaking, "Love Song" is actually fairly complex and contains some decent riffs. It's certainly not a great song, but objectively speaking it's probably not the worst the band ever churned out.