The First White House Pets Belonged To This President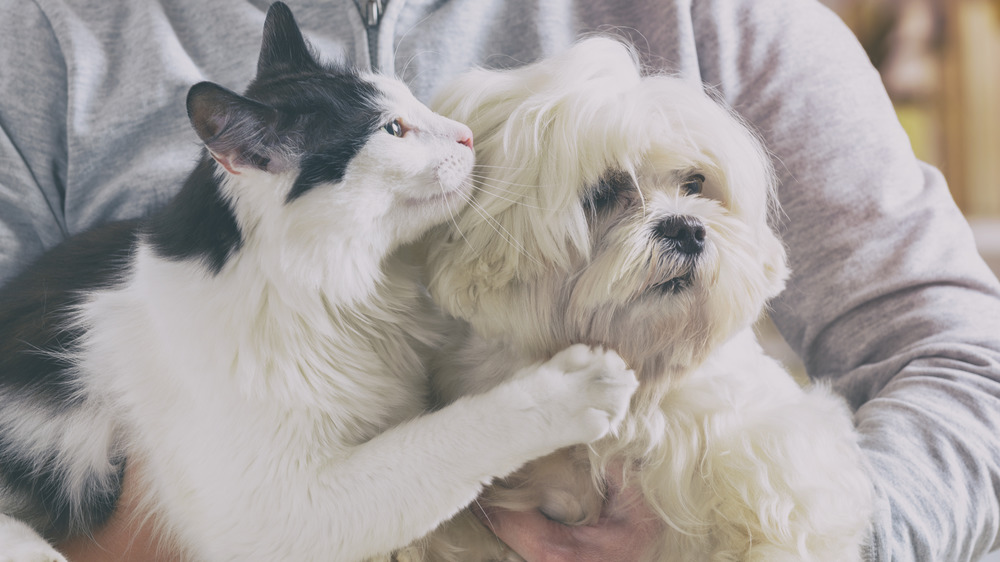 Shutterstock
While some prefer dogs, others like cats ... and if you're President-elect Joe Biden, you want both. The president-elect and first lady, Dr. Jill Biden, already have two German shepherds, Major (a rescue, reports Today) and Champ, but they also intend to bring a pet cat into the White House in January, reported CBS Sunday Morning after an exclusive interview. No longer will the United States be a nation divided: Both cats and dogs will be represented at 1600 Pennsylvania Ave.
Presidential pets have a long history. White House History quotes first lady Laura Bush: "(A)nimals and birds of every description have entertained, befriended, comforted, and worked for presidents and their families," and have since the beginning.
The first U.S. president, George Washington, enjoyed fox hunting and had horses, and also owned a number of dogs — one was named Drunkard; another, Sweet Lips; all of them hounds, according to the Presidential Pet Museum — but he never lived in the White House. That honor fell to the second President, John Adams, who, reports the Presidential Pet Museum, came to the job with two mixed-breed dogs, Juno and Satan (though to be accurate, they belonged to his wife, Abigail), and several horses, including Cleopatra and Caesar, who pulled the president's inauguration-day carriage. As the first president to live in the White House, he pioneered the concept of "first pets." The White House stables were created during his presidency.
John Adams - Second President and First White House Pet Owner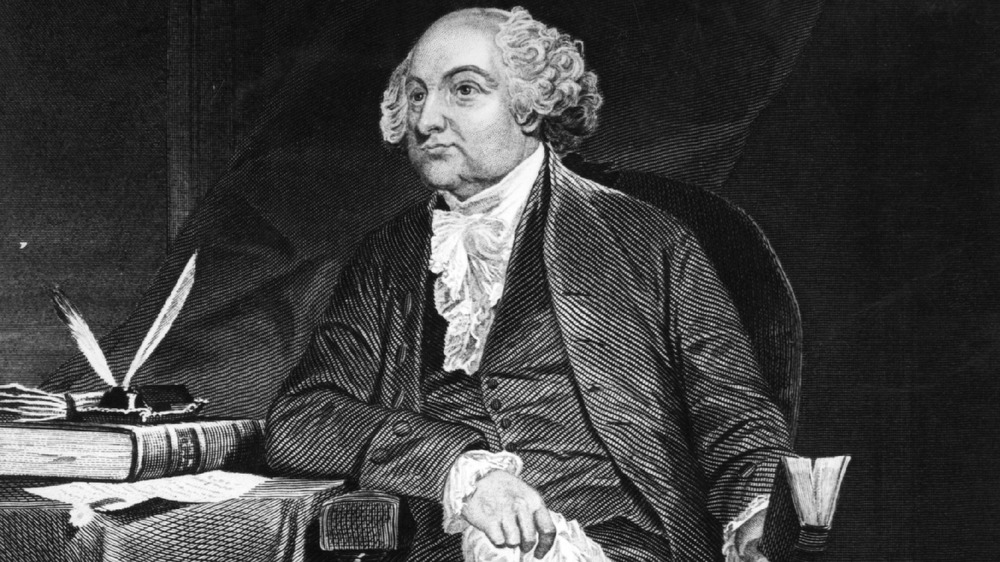 Hulton Archive/Getty Images
The Presidential Pet Museum reports that "stalls for 12 horses, carriage house to contain three carriages, and a small room for grain" were built on White House grounds. Adams, like Washington, enjoyed riding. Allegedly, Washington once tried to sell him horses that Adams felt he "misrepresented." Washington later admitted to a friend that the horses were indeed older than he portrayed to Adams.
President Thomas Jefferson got a better horse deal from Adams, who left him several horses, harnesses and carriages as "Property of the United States" so he wouldn't need to buy additional animals and supplies when he moved in.
Since then, a vast menagerie has resided in the big house, including a former circus pony (President Zachary Taylor), a canary (President John Tyler), a parrot (President Andrew Jackson), Jersey cows (President Rutherford B. Hayes), rabbits (President Abraham Lincoln), alligators (President Herbert Hoover), badger (President Theodore Roosevelt), hamsters (President John F. Kennedy), and a large assortment of all types of cats and dogs. Few received as much attention as Him, a beagle owned by President Lyndon Johnson. In 1964, the president made the mistake of lifting the dog by its ears while photographers watched. As the American Kennel Club reports, President Johnson is still very much in the doghouse over the incident.