The Library Of Congress Surprisingly Holds Rosa Parks' Recipe For This Dish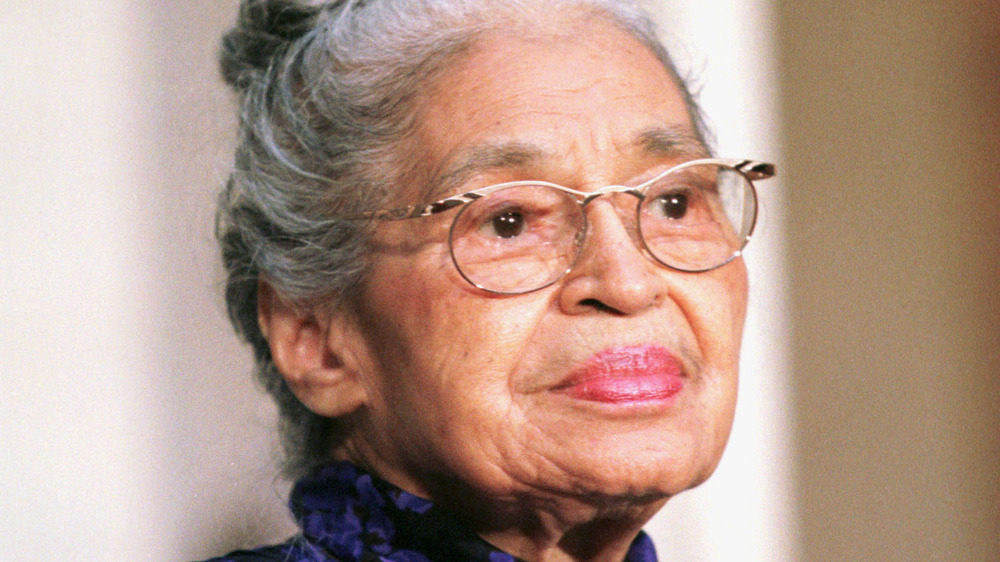 William Philpott/Getty Images
Rosa Parks is an icon for fighting for freedom and exemplifying resilience. We rightly celebrate her life and memorialize her activities as a member of the NAACP and as an activist. And that's why the Library of Congress holds many of her papers, including one surprising item.
The Library of Congress keeps archives of important historical figures' papers, like their diaries and other documents. Often, it's speeches and other items that glorify a person's achievements. But they also have other records, such as letters, that may provide even better insight into an individual's life: their everyday life. In the case of Rosa Parks, this may be the library's copy of Parks' recipe for pancakes, which are no ordinary pancakes. They're pancakes made with peanut butter.
Parks, of course, is well known for her refusal to move seats on a bus. Following the footsteps of other young activists, Parks staged a peaceful protest against Alabama's discriminatory bus rules in 1955. A life-long activist, she remained involved in the civil rights movement until she retired in 1988. Parks was also a Southern homemaker, cooking for her husband and family when she could. According to her family, the civil rights icon loved to cook. She didn't have kids of her own but wanted to feed everyone around her, passing down recipes for chicken and dumplings, cornbread griddle cakes, cabbage and bacon, and lemonade, which includes simmering lemons in water for 30 minutes.
Rosa Parks' recipe for pancakes features peanut butter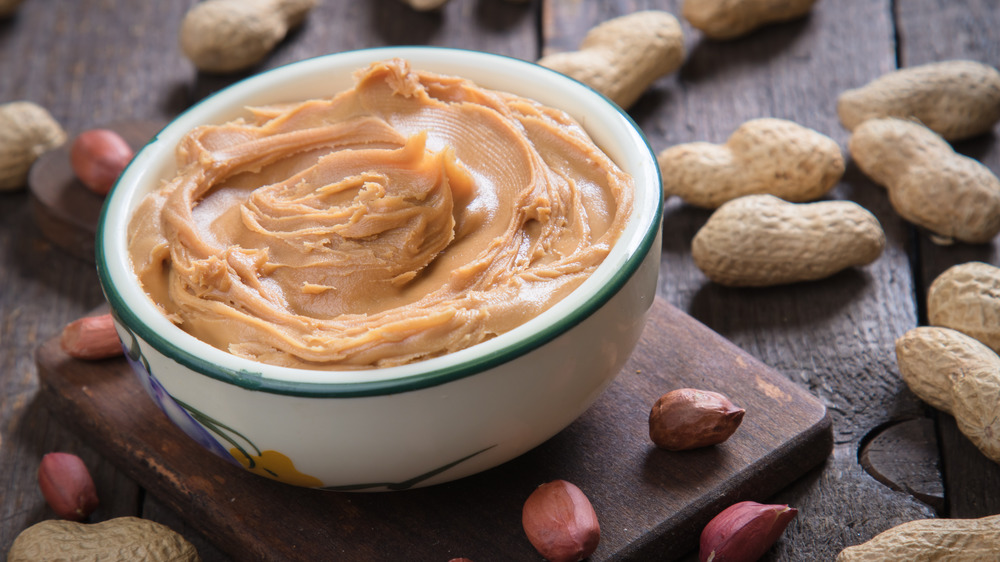 Shutterstock
Rosa Parks' recipe for pancakes, which she called "Featherlite Pancakes," was written after her Alabama bus boycott in '55. By this time, she had already moved to Detroit after losing her job in Montgomery due to her involvement in the protest. The discovered recipe was made public by the Library of Congress in 2017, the same year it was digitized for public usage. The recipe, and other Parks memorabilia, were donated to the Library by the Howard G. Buffett Foundation in 2016.
Written on the back of an envelope from the Detroit National Bank, Parks' recipe for pancakes calls for flour, baking soda, salt, sugar, an egg, whole milk, shortening, and of course, the novel ingredient of peanut butter. The instructions are simple: simply combine all ingredients and then cook on a griddle at 275 degrees. Modern adaptations of the recipe expand her instructions, but it remains a simple and easy pancake meal.
As for the peanut butter, HuffPost explained that Parks was partial to the spread. Her niece Deborah Ann Ross even said that her aunt's love for peanut butter probably made her write down the pancake recipe. While the recipe itself is notable because of who authored it, NPR explained how it reveals more about the notoriously private Rosa Parks before and after her civil rights involvement than we think, making her more human.