The Strange Window Rule The First Family Must Follow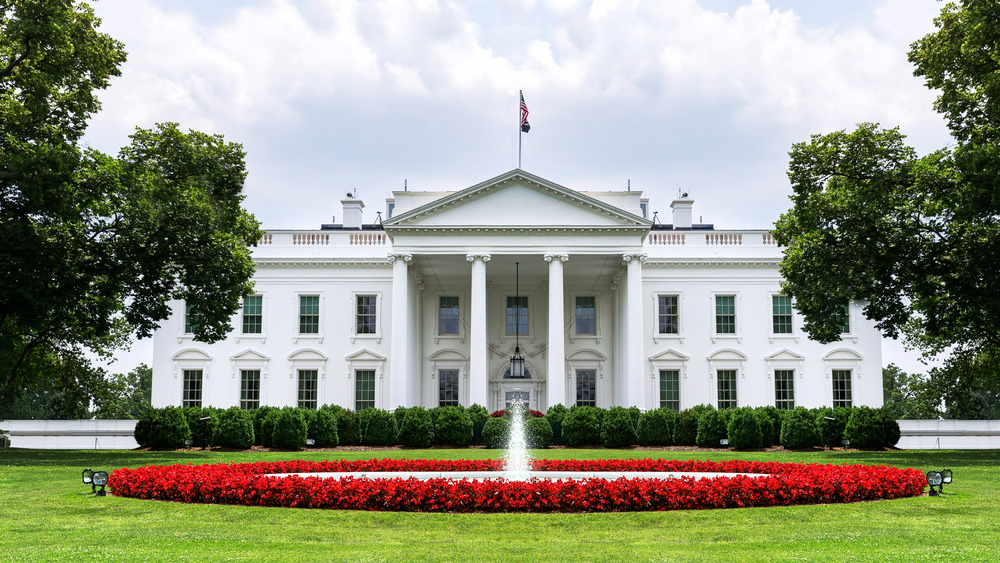 Shutterstock
Presidents of the United States and their families have all sorts of security procedures and protocols they must follow that an average person would probably find restrictive and hard to get used to. One example is the rule that inhabitants of the White House aren't allowed to adjust any windows.
In a 2016 conversation with Oprah Winfrey at the United State of Women conference in Washington, D.C., available within the archives of the Obama White House, First Lady Michelle Obama recalled that her daughter Sasha had opened her bedroom window shortly after the family had moved into the White House and "there were calls." "It never opened again," recalled Obama. An article in British Vogue quoted an interview with Obama from The Daily Show in which she told Stephen Colbert that the one thing she couldn't wait to do upon moving out of the White House was open a window, explaining: "I really can't open a window. If I press it in the car, everybody's like, 'Oh my god! What was that?'" She went on to share that her Secret Service agent had once let her open a car window on the way to Camp David "for like five minutes." 
The First Family can't touch their windows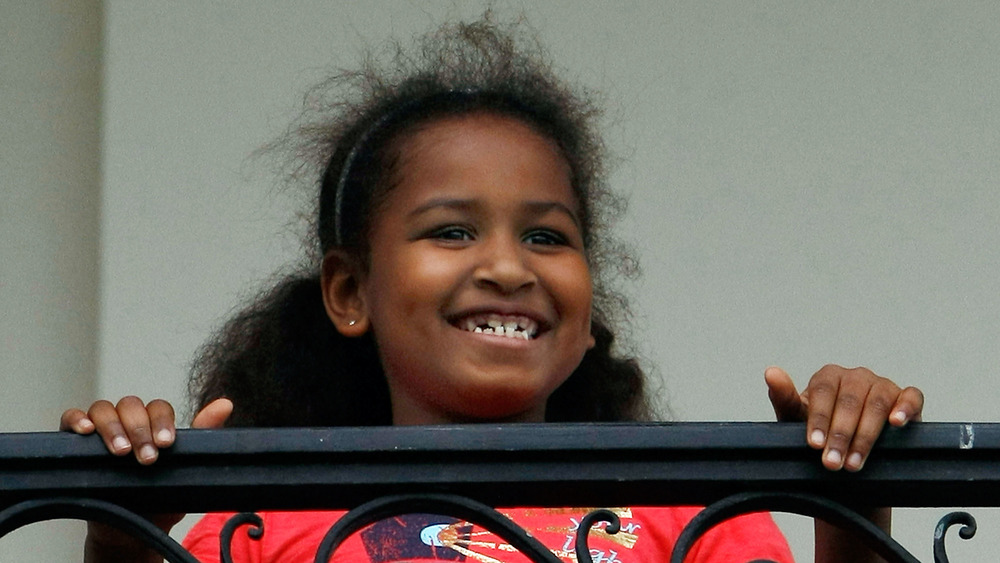 Win Mcnamee/Getty Images
Because of all the security concerns that surround the president of the United States and his family, one might be surprised by the sheer number of windows in the White House in the first place. As We Are the Mighty points out, even the Resolute Desk in the Oval Office is positioned in a way so that the president's back is turned toward several of them.
It turns out that it's not the windows themselves that are vulnerable, as they are made of bulletproof glass; in November of 2011 an attacker opened fire on the White House with a semi-automatic rifle. Per NBC News, seven bullets struck a window, a window frame, and the roof, but none of the bullets penetrated any of the windows. Then-President Barack Obama and First Lady Michelle Obama were not at the White House at the time, but Sasha Obama (pictured above) was home at the time of the attack. Luckily, she and the rest of the family had learned soon after they moved in to keep the White House windows closed soon, and no one was hurt.