The True Story Behind Motley Crue's Without You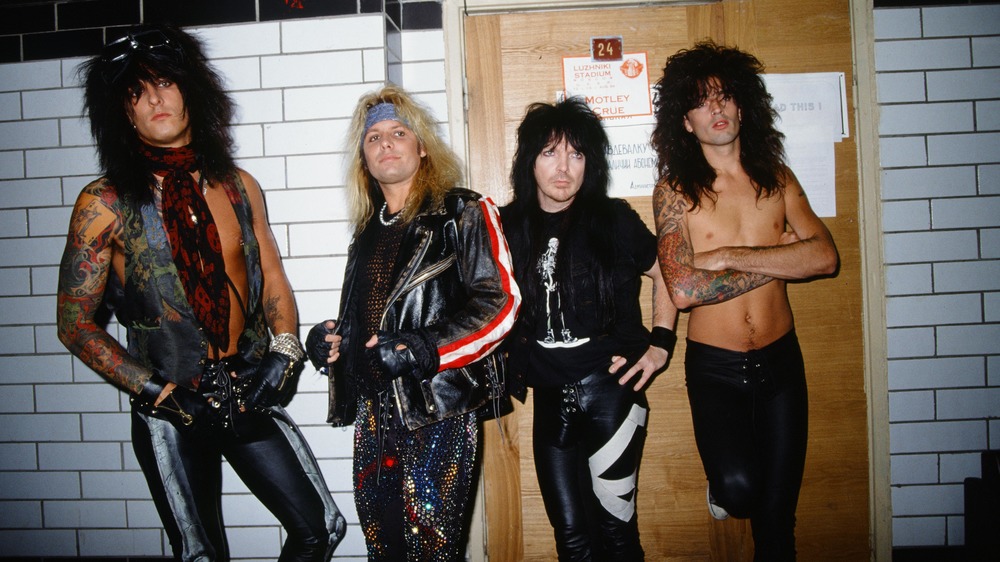 Koh Hasebe/shinko Music/Getty Images
Mötley Crüe are best remembered for their sex, drugs, and rock 'n' roll lyrics (as well as lifestyle), but in the late 1980s and early 1990s, even the sleaziest of bad boys had to write a few tender-hearted power ballads to stay competitive in the crowded field of hair metal. Amid their odes to controlled substances ("Kickstart My Heart," "Dr. Feelgood") and exotic dancers ("Girls, Girls, Girls") the Crüe had a few tear-jerkers by which to slow dance, including the ballad that went on to be one of the two Billboard Top 10 songs of their career. 
"Without You" was the third single from 1989's Dr. Feelgood album and was written by bassist Nikki Sixx and guitarist Mick Mars. However, the song was inspired by the relationship between drummer Tommy Lee and his second most infamous blonde bombshell spouse, actress Heather Locklear, most famous for her roles on Dallas and Melrose Place. Per RadioX, Lee and Locklear got married on May 10, 1986, three years before the release of "Without You." 
An ode to Motley Crue's Tommy Lee and Heather Locklear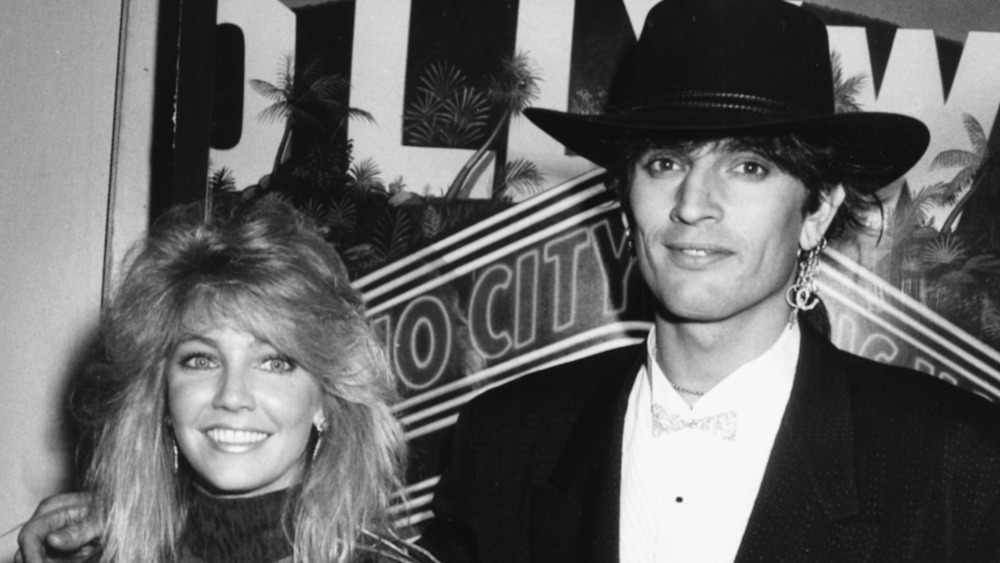 Kevin Winter/Getty Images
In a 2009 interview with Rolling Stone, Nikki Sixx and Mötley Crüe frontman Vince Neil revealed what inspired all of the songs on the Dr. Feelgood album. When it came to "Without You," Sixx noted that when he wrote the song, he'd been spending a lot of time with Lee and Locklear and he "thought to myself one day, 'Without You' coming from Tommy's perspective, life would not be the same." He went on to call the couple's relationship "good at the time" and then in true metal fashion apologized for making "sort of a romantic moment." We forgive you, Nikki. Vince Neil called the song a "great ballad" and admitted that he loves singing it because "it really lets me go and get my voice out there." 
Unfortunately, the relationship that inspired "Without You" didn't last; Lee and Locklear divorced in 1994 thanks to "Lee's ill-concealed on-the-road philandering," according to Entertainment Weekly. He went on to marry (and divorce) actress Pamela Anderson while Locklear went on to marry (and divorce) Bon Jovi guitarist Richie Sambora. 
There appeared to be no hard feelings between Lee and Locklear years later. On May 10, 2016, which would have been their thirtieth wedding anniversary had they not split, Heather took to Instagram, posted a picture from back in the day of she and Tommy kissing with their tongues out, and captioned it "Happy 30 years baby." No word on whether or not Nikki Sixx found this sort of romantic.