Cheech And Chong's Net Worth Is Higher Than You Might Think
The next time your dad tells you that smoking pot will get you nowhere in life, just tell him to take a look at the net worth of Cheech and Chong, the stoner comedy duo who struck it rich back in the 1970s with their weed-based bit. Richard "Cheech" Marin and Tommy Chong have made millions with their spacey, far-out act, so don't let the haters bring you down. Puff, puff, pass, man!
The two met in Vancouver, Canada, after Cheech (derived from the Mexican snack chicharrón, or fried pork rinds) fled the U.S. as a conscientious objector during the Vietnam War. The two bonded over their mutual love of smoking marijuana, and they started up a comedy act that would go on to release almost a dozen comedy albums that earned them several Grammy nominations and one win. Their celebrated recording history was honored by an exhibit at the Grammy Museum in 2019. They turned that slapstick stoner humor into successful film careers, starring in several films. Their first movie, 1978's classic low-budget smash hit Up In Smoke, "established the standard for dope-crazy comedy," according to Rolling Stone. Although the characters they played were good-for-nothing slackers, the real Cheech and Chong were enterprising entertainers, and their bank accounts have gone on to reflect that. According to Celebrity Net Worth, Cheech Marin is worth $30 million and Tommy Chong is worth $20 million.
How Cheech Marin made his millions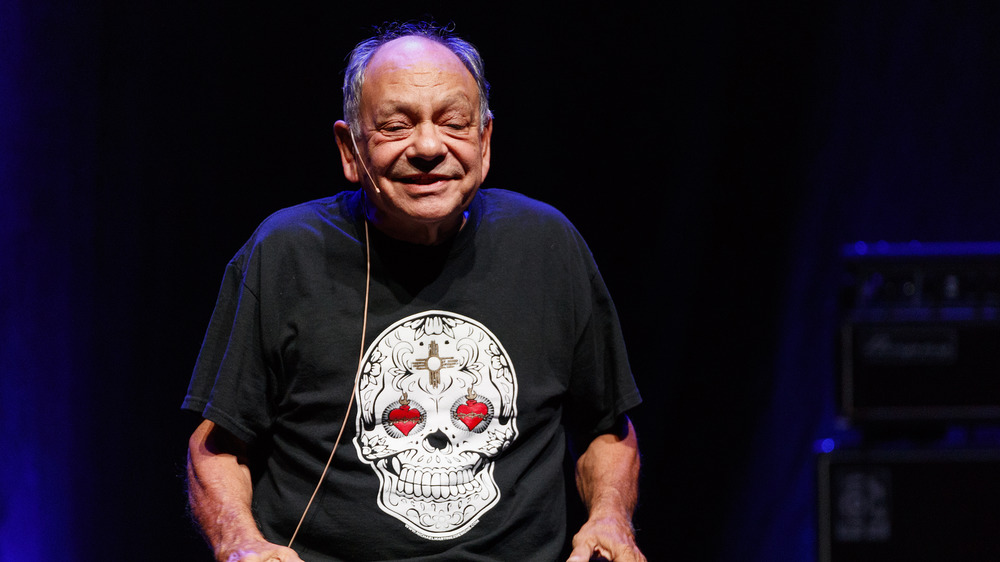 Andrew Chin/Getty Images
Cheech and Chong had a stellar run in the '70s, but by the mid-1980s, the public had inhaled a bit too much of their singular style of comedy. The two split up in 1985 and went off to pursue solo careers. Cheech starred in the Robert Rodriguez films Desperado, From Dusk Till Dawn, Once Upon a Time In Mexico, and Machete. According to his IMDB filmography, he has also lent his distinct raspy voice to several animated films, including Oliver & Company, The Lion King, Coco, and the Cars franchise. He has also worked on several TV shows, including The Golden Palace, Nash Bridges, Judging Amy, Jane the Virgin, Rob, Lost, and more. In another feat that would surprise your dad, the stereotypical stoner even won the Celebrity Jeopardy Million Dollar Celebrity Invitational in 2010, defeating newsman Anderson Cooper and actress Aisha Tyler.
All that Hollywood dough had to go somewhere, and quite a bit of it went to some impressive real estate. He and his second wife, Patti Heid, went on a shopping spree in the 1990s, ending up with four adjoining properties in Malibu. They split these between them when they divorced in 2009. He sold one of them for $6 million the following year. Other assets in Cheech's fortune include his impressive art collection, comprised of paintings by the famous Mexican muralist Diego Rivera (Frida Kahlo's husband), pop artist Ed Ruscha, and dozens of other prominent Latin American artists.
Tommy Chong's equally impressive net worth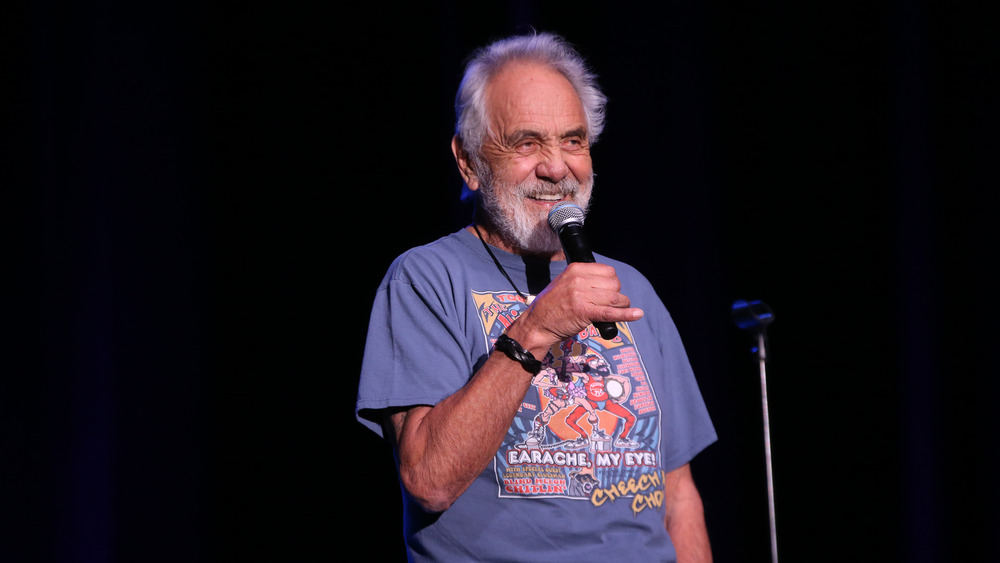 Al Pereira/Getty Images
After Cheech and Chong split in 1985, Tommy Chong also pursued a solo career, but his took a bit longer to take off than Cheech's. He developed a pilot for a CBS sitcom called The Martinez Family that was not approved but was later redeveloped into one called Trial and Error. He also wrote, directed, and starred in the 1990 movie Far Out Man. However, his real big break came in 1999, when he joined the cast of the highly successful sitcom That '70s Show. His character Leo, a burnt-out hippie who often forgets about the photo developing lab he owns, was a fan favorite through most of the show's eight-season run. 
In 2003, Tommy Chong was charged with trafficking illegal drug paraphernalia for his role in financing his son's bong company, Chong Glass Works. According to The New York Times, the DEA's Operation Pipe Dreams targeted over 100 homes and businesses. However, of the 55 people indicted as a result of the raid, Chong was the only one to receive a prison sentence. He spent nine months in federal prison, sharing a cell with the stock market manipulator Jordan Belfort. As Business Insider reported in 2015, Chong was the one who inspired Belfort to write his memoir, The Wolf of Wall Street. Chong now resides in the upscale Los Angeles neighborhood of the Pacific Palisades in a home worth $6-8 million.