What Has Stewart Copeland From The Police Been Up To?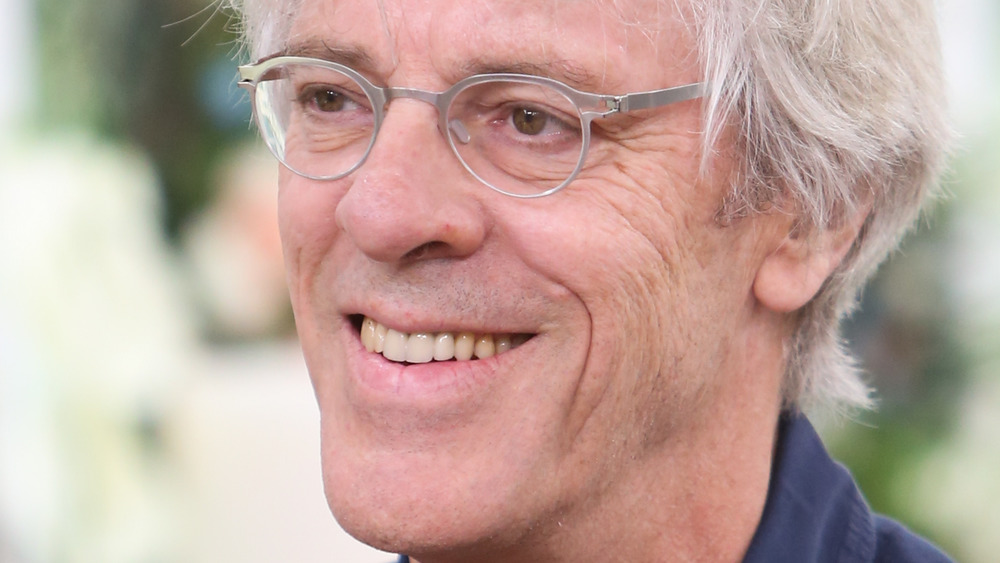 Paul Archuleta/Getty Images
Even if you'd wanted to, it was nearly impossible in the early '80s to escape the influence of British Rock and New Wave trio The Police. The group, featuring singer and bassist Sting, guitarist Andy Summers, and drummer Stewart Copeland, seemed to be everywhere. Founded in 1977, the band would go on to sell more than 60 million records worldwide, reports PolyArts, and release multiple, now-classic albums like Zenyatta Mondatta (1980), Ghost in the Machine (1981), and what many fans consider their greatest work, 1983's Synchronicity, which produced the worldwide hit (and their only U.S. #1), "Every Breath You Take." Sadly, it would prove to be the group's final studio album before a brief hiatus and an unsuccessful attempt at another album led to the group's effective disbandment in 1986.
While Sting's career may be the most high-profile of the former members, Copeland's might prove to be the most prolific. The 68-year old, Virginia-born musician has moved far beyond the world of rock and branched into everything from opera to scoring film and television (and much more).
A globetrotting childhood and Stewart Copeland's founding of The Police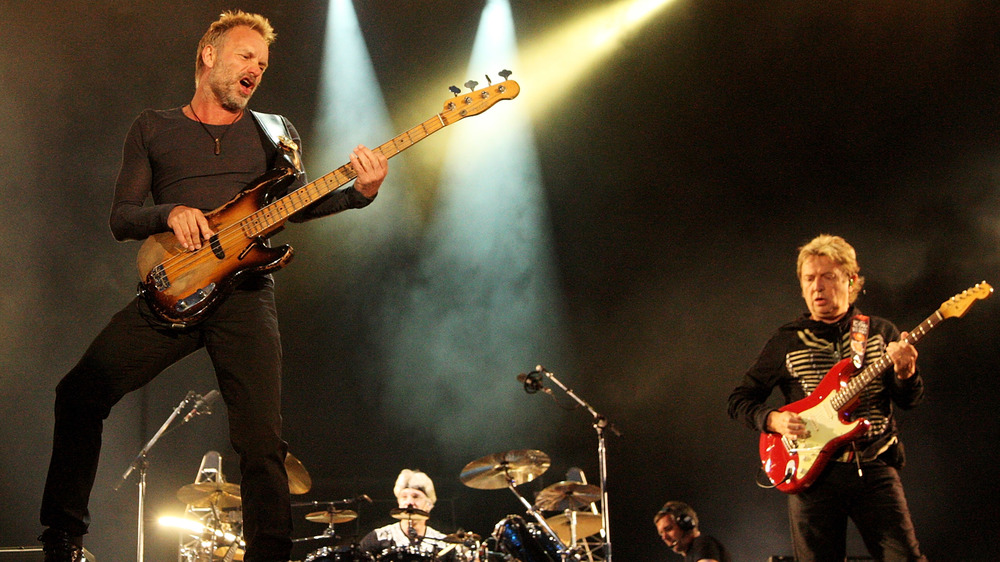 Dave Hogan/Getty Images
To understand why Copeland seems driven to create across so many musical genres, it's important to consider his peripatetic childhood. Copeland and his family traveled the world due to his father's work for the CIA (which reportedly included, per an interview Stewart Copeland granted The Guardian earlier this year, a good amount of spy work).
Copeland spent his teen years in Cairo and Beirut and attributes much of his style as a drummer to the Arab culture and the music that surrounded him. Fans who want to learn even more can hear about it directly from Copeland himself; earlier this year, he released a podcast series called, fittingly, My Dad the Spy, about his childhood experiences in the Middle East. According to Copeland's official website, it was a family move to England in the mid-'70s that positioned him to be able to finally pursue music as a career, laying the groundwork for the founding of The Police.
So what has Stewart Copeland been up to since The Police? Quite a lot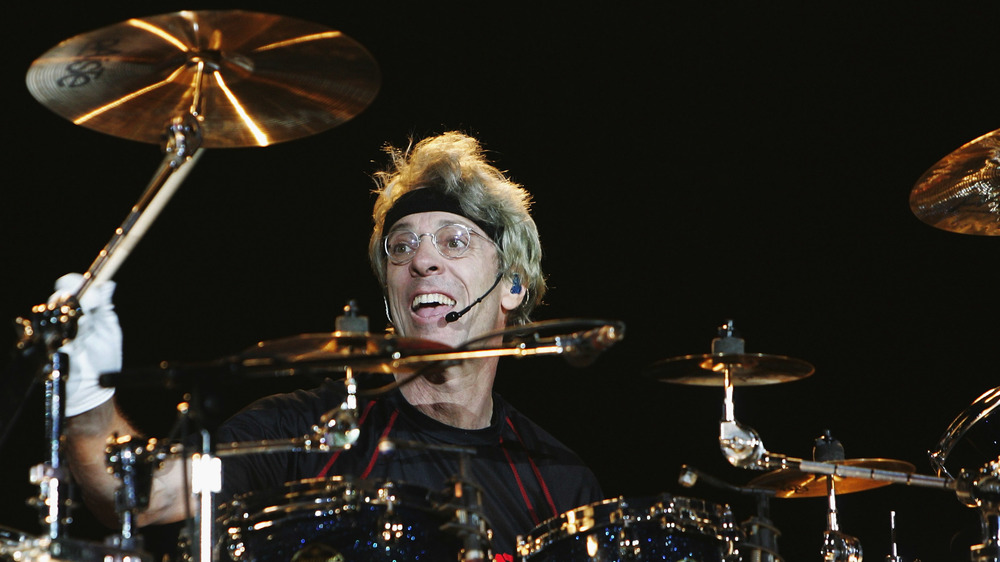 Phil Walter/Getty Images
Since the breakup of The Police, Copeland has been a prolific composer of both film and (classical) concert music, according to the UK's PolyArts. His works have included a live, orchestral score to the silent 1925 film, BEN-HUR, A Tale of the Christ, as well as works commissioned by orchestras from Pittsburgh and Dallas to Liverpool. Copeland has written multiple operas, according to the Mendelssohn Choir of Pittsburgh, including one based on the stories of Edgar Allen Poe.
But Copeland doesn't seem to be content working in just one medium. He's also written for the silver screen, scoring such films as Oliver Stone's Wall Street and Francis Ford Coppola's Rumble Fish. On the small screen, he's composed for series like The Equalizer, Babylon 5, and Desperate Housewives. But don't think Copeland has forgotten his rock roots. A 2007 reunion tour of The Police grossed $362 million, according to Chartmasters. He's also been named number 10 on Rolling Stone's list of the Greatest Drummers of All Time. In 2003, alongside his former bandmates, Copeland was inducted into the Rock & Roll Hall of Fame.