The Truth About Sting And Stewart Copeland's Relationship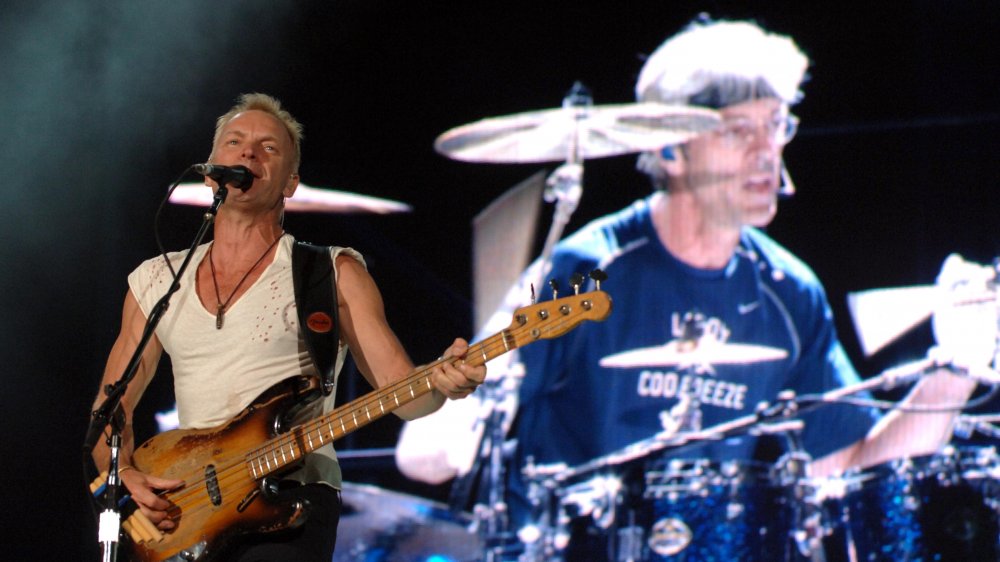 Brian Rasic/Getty Images
There's probably a point in every creative partnership where someone starts whispering, "What do you need them for? You're the star. You're the reason why there are seats in the seats. Those other guys are just holding you back." Someone else. Or just someone, maybe looking in the mirror. (But not Yoko Ono. Let's be clear.)
Bassist Sting (aka Gordon Sumner, in his schoolteacher days) was recruited by drummer Stewart Copeland. Sting/Gordon spent his evenings performing in various jazz/fusion groups around his English town. Copeland told Ultimate Classic Rock that he first spotted Sting in 1976, and while he was a good singer and frontman, he was most impressed by Sting's bass skills. Copeland came to form a band of his own and brought Sting into the fold. "I had no idea he could write a song," either, he said. Bonus.
The two combined with guitarist Henri Padovani, per Biography, replaced within a year or so by Andy Summers. And they were The Police. And judging by the sales (50 million albums globally, according to Music Radar), they were pretty darned good. Huge success brought huge pressures. Sting was branching out into movies as early as 1978, and began to record as a solo act. (Lest we forget, 2006 saw the release of Sting's Songs from the Labyrinth, covers of tunes by an Elizabethan songwriter named John Dowland, performed on the lute. But we're getting ahead of ourselves.)
Copeland: Sting and I get along famously -- now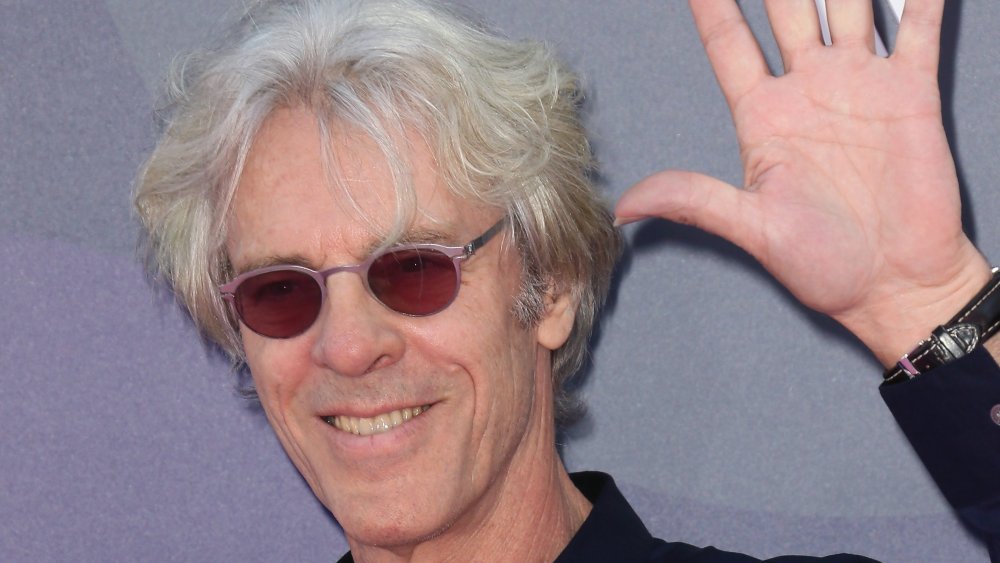 David Livingston/Getty Images
The Police became almost as well known for their fractious relationships with one another as they were for their music. Sometimes it was verbal. Sometimes it was actually physical. They broke up in 1984, says The Guardian, but have come together for projects in the years since. Perhaps time allows not only feelings to heal, but offers perspective on what was, and why.
In 2016, Copeland told the UK's Evening Express, "We actually get on really well because we understand what our musical differences were and they were for honourable reasons." According to Copeland, "we just have very strong profound feelings about how music should go and what it's for, which is very different for each of us."
The Guardian quotes a Copeland interview with the Radio Times, in which Copeland said, "For Sting, music was a painkiller, an anaesthetic, a way to escape from the evil, harsh, grim world, to a place of utter, unassailable, unblemished beauty. For me, it's a celebration: let's light up this room and let's have fun. ... And now we understand that, and Sting and I get along famously ... as long as we're not playing music!"