What Melissa Auf Der Maur From The Smashing Pumpkins Is Doing Today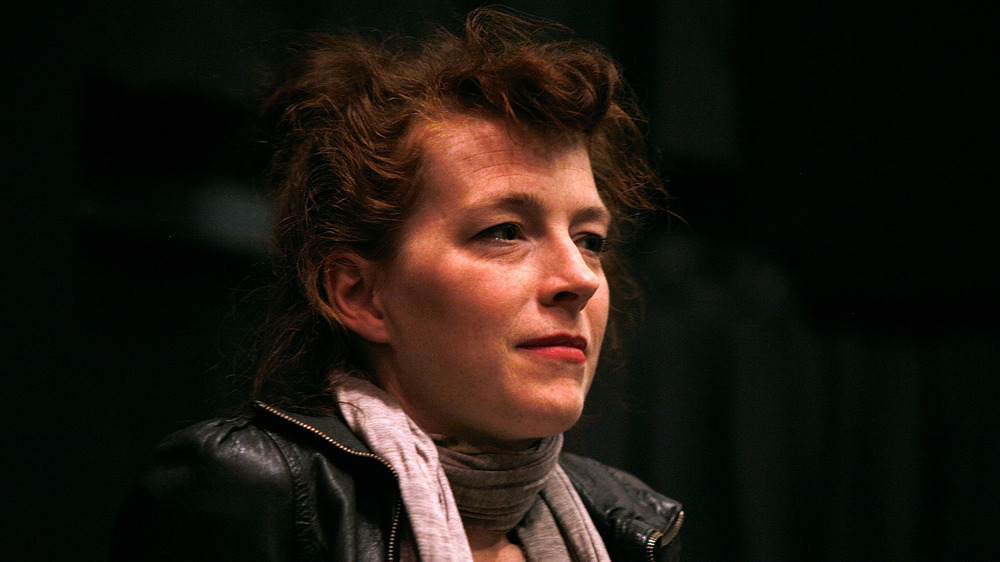 Andy Kropa/Getty Images
Melissa Auf der Maur had been part of two of the most popular bands from the '90s. As a bassist for Hole and The Smashing Pumpkins, you might wonder what she's doing now. In the years since Hole and Smashing Pumpkins, Auf der Maur has focused her energy on other artistic endeavors while still keeping up her rock royalty status.
Auf der Maur first started performing in college. Growing up, she had traveled the world with her mother after her parents divorced, she told Chronogram. Moving back to Canada, she went to a nontraditional school and became part of a group with Leonard Cohen's daughter and Rufus Wainwright.
Having had a bohemian childhood, Auf der Maur gravitated toward artistic passions. She wanted to be a photographer and enrolled at Concordia University. While at college, she formed a band called Tinker and began learning how to play the bass. Auf der Maur recalled to Chronogram that she could get more gigs by playing the bass because Montreal had a shortage of bassists. Tinker didn't make an impact outside Montreal, but it did allow her to meet someone who would change her life.
While attending a Smashing Pumpkins concert, Melissa Auf der Maur had the opportunity to meet future bandmate Billy Corgan, she wrote at The Guardian. Her friend had thrown a bottle at Corgan, and Auf der Maur stopped the fistfight. After that, she and Corgan became pen pals. He also introduced Auf der Maur to his friend, Courtney Love.
A Melissa Auf der Maur-sized Hole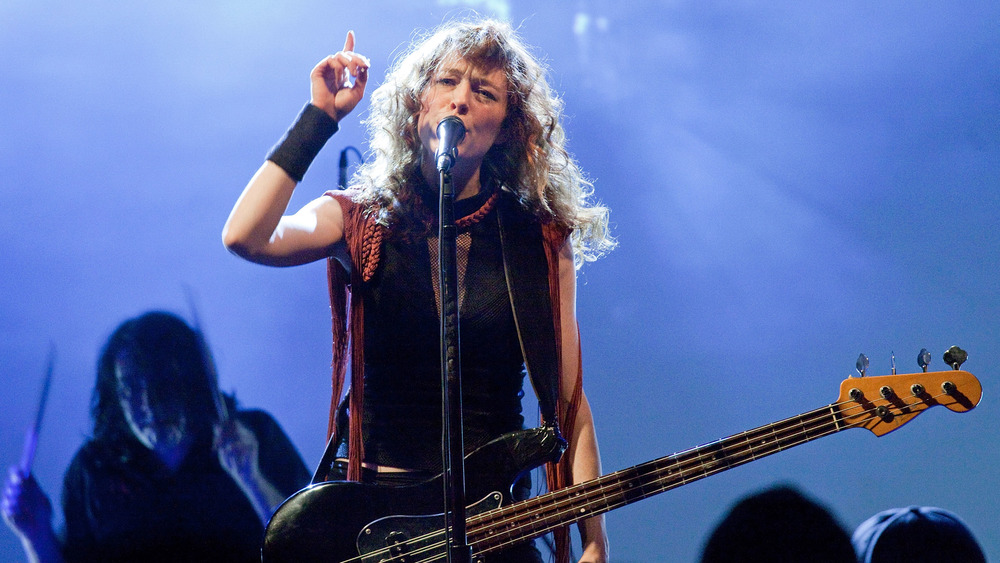 Ben Hider/Getty Images
When Love first asked Auf der Maur to join Hole, she said "no." Auf der Maur would be replacing original bassist Kristen Pfaff, who died of a heroin overdose. Auf der Maur felt it was a red flag, and besides, she had her own band. Nevertheless, Love convinced her to fly to Seattle, and the next thing she knew, she was the bassist for Hole.
She was with Hole for five years, including recording the band's Grammy-nominated 1998 album Celebrity Skin. Despite the group's success, tensions were high, and Auf der Maur left Hole seeking artistic fulfillment elsewhere. Her old friend Corgan invited her to join Smashing Pumpkins, and she stayed with the band until it broke up in 2000.
Even after performing in rock supergroups with other musicians, Auf der Maur ultimately decided to return to Montreal and began a solo career. At first, her albums were released through the record label Capitol, but after her second album was delayed, Auf der Maur left and started her own label.
She released several singles, though Auf der Maur decided to put much of her recording career on the back burner. Instead, Auf der Maur and her husband, indie filmmaker Tony Stone, turned their attention to an arts space in Hudson, New York.
That's not to say Melissa Auf der Maur doesn't play music anymore. She occasionally plays with other bands and, in 2018 and 2020, even reunited with Love for some benefit concerts, including a show for Planned Parenthood, per Pitchfork.
An artist's life for Melissa Auf der Maur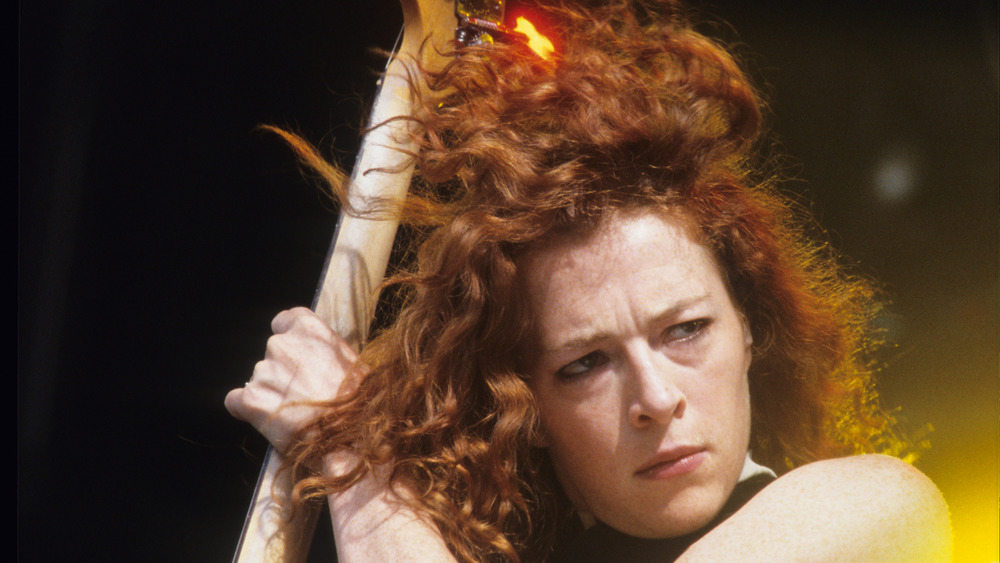 Gie Knaeps/Getty Images
Melissa Auf der Maur and her husband took over an abandoned warehouse in Hudson and remade it into Basilica Hudson, an arts and events space, in 2010. At the center of Basilica's calendar is the Basilica Soundscape, a festival celebrating experimental music and art, reported Collaborative Magazine.
Auf der Maur wanted Basilica to give space to the avant-garde, something that she felt was sorely lacking in mainstream music. She thought she was a corporate cog even as she played with Hole and Smashing Pumpkins. She told Stereogum that Basilica would provide an opportunity for people to fully immerse themselves in an older time when music and art coexisted.
She and her husband also hope Basilica remains a space where artists can explore themselves and even create art with a political message. The couple also hosts a 24-hour event at Basilica where collaborators use drones to make art.
And, in a return to her roots of sorts, Melissa Auf der Maur also had an exhibition of her photography, her first love. Her first photography exhibition began in 2001 in New York but was shut down early following the September 11 attacks. She continued exhibiting in later years.
Auf der Maur fell in love with an artistic life, and even after her brush with rock royalty, continued that path even more.