The True Story Behind Motley Crue's 'Kickstart My Heart'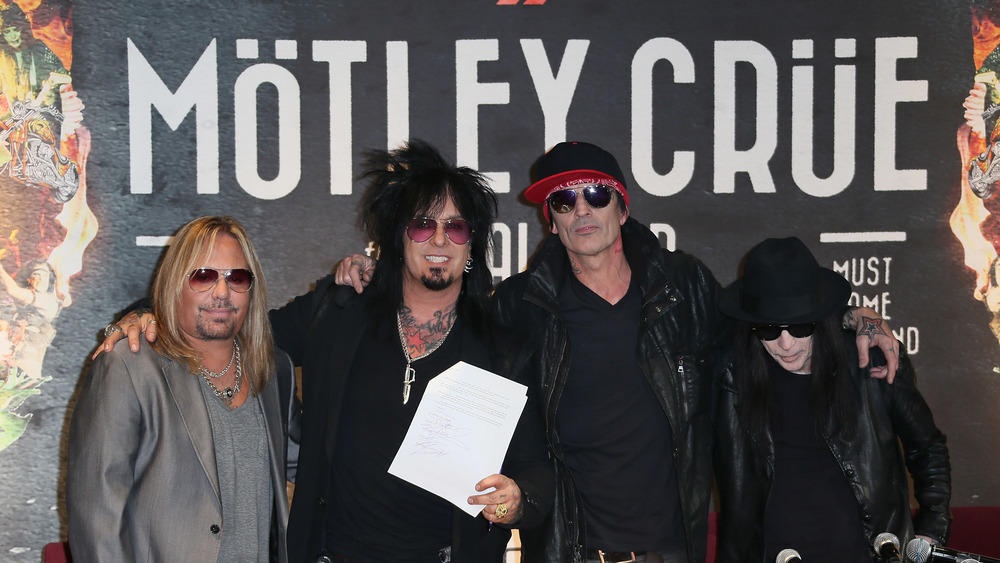 David Livingston/Getty Images
With an opening line like "When I get high, I get high on speed," it's obvious that Mötley Crüe's 1989 song "Kickstart My Heart" from their Dr. Feelgood album isn't an ode to a heart getting kickstarted by love. Although the speed the lyric references apparently has to do with driving too fast on a motorcycle, the implication of drug use was probably not unintentional, and it turns out that the song was indeed inspired by one of many unfortunate drug-related accidents in the long, sordid history of Mötley Crüe. 
On December 23, 1987, per Ultimate Classic Rock, Crüe bassist and songwriter Nikki Sixx was having what was probably a relatively average evening for him at the time — partying hard with other rock stars, including Slash and Steven Adler of Guns 'n Roses, and Robin Crosby of Ratt. Unfortunately, the good times came to a sudden and terrifying halt when Sixx had one too many shots of heroin and passed out cold. This wasn't his first overdose, but unlike past scares, bystanders couldn't revive him and he turned blue on a bathroom floor. Paramedics arrived on the scene and gave Sixx a shot of adrenaline in an attempt to literally kickstart his heart.
Nikki Sixx's heart was literally kickstarted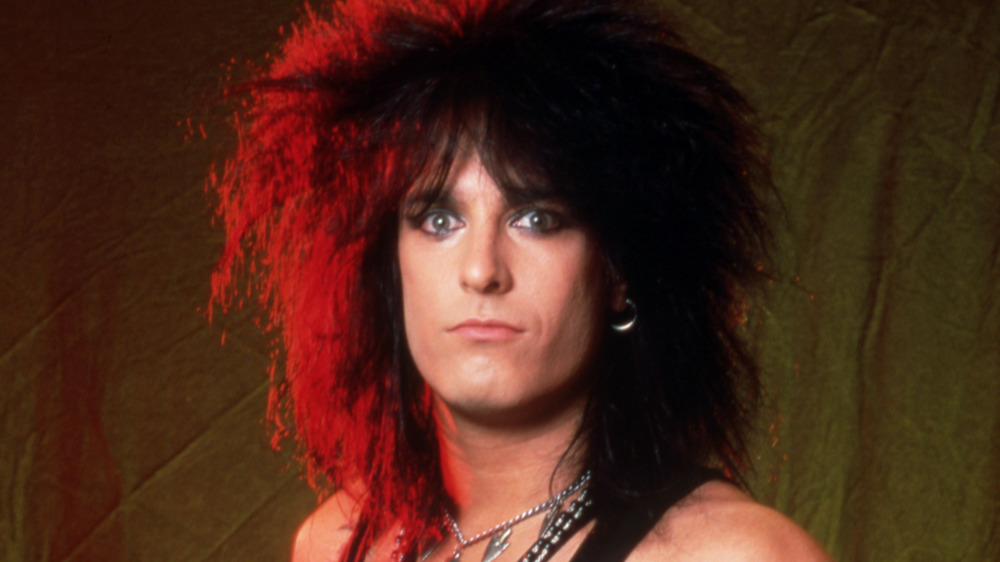 Icon And Image/Getty Images
In the tell-all band biography The Dirt: Confessions of the World's Most Notorious Rock Band, quoted by Ultimate Classic Rock, Sixx recalled having an out-of-body experience in which he left his body and watched as "Nikki Sixx — or the filthy, tattooed container that had once held him — was lying covered face-to-toe with a sheet on a gurney being pushed by medics into an ambulance." Amazingly, he apparently floated back into his filthy, tattooed container, because he woke up in the hospital hours later and "ripped out [his] tubes and staggered in just [his] leather pants into the parking lot." He then caught a ride home from two teenage girls who he'd found crying and mourning his supposed death, which by that point had been announced by several news outlets.

In a 2009 interview with Rolling Stone, Nikki Sixx and Mötley Crüe's lead singer Vince Neil shared their thoughts regarding every track from Dr. Feelgood, which ended up being the band's most successful album, peaking at number one on the Billboard Hot 100 in October of 1989. Neil succinctly summed up "Kickstart My Heart" by proclaiming, "What can you say about 'Kickstart'? It's full blown in your face. It's about Nikki dying." For a song about his own death, Sixx remained relatively casual, saying, "I thought it was a throwaway," but, perhaps ironically, went on to note that it "just really took on a life of its own."