This Is How Sting Actually Got His Name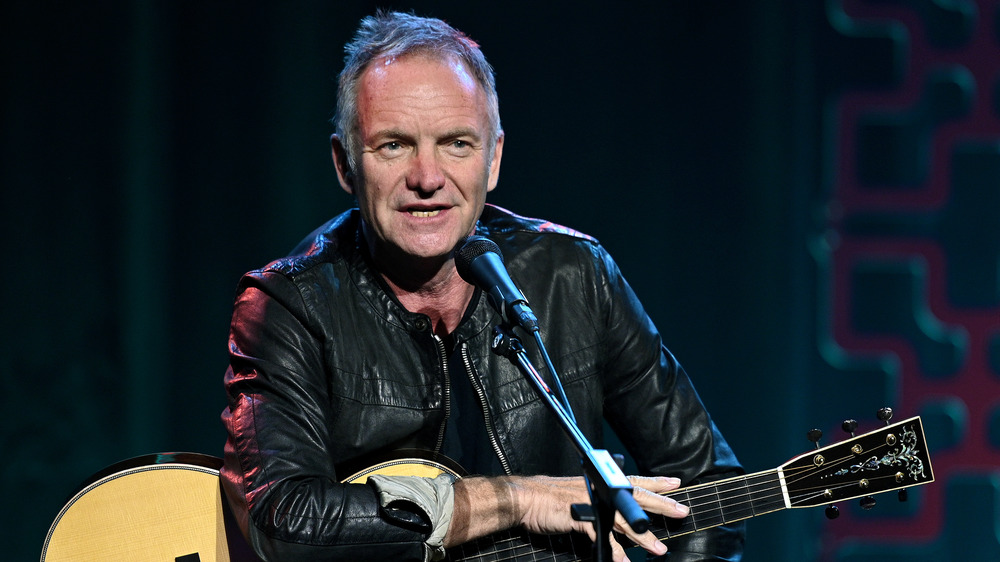 Andrew Toth/Getty Images
Sting is the rare rock star who has made a seemless transition: from young, handsome, blonde upstart, fronting the ubiquitous 1980s punk/new wave/jazz/reggae band the Police, to handsome, gray, elder statesman/solo act. Decades on, his music continues to help define the adult contemporary genre. Surely at least some of his success has to do with his cool, memorable, mononymous name, right?
Unlike other famous one-namers, like Prince and Madonna, Sting didn't start out as Sting. Born Gordon Matthew Thomas Sumner in 1951 in Northumberland, England, per Britannica, his interest in music started early on with a love of the Beatles as well as jazz greats Thelonious Monk and John Coltrane. He started playing in such jazz bands as the Phoenix Jazzmen and Last Exit as a side gig while studying to become a teacher at Northern Counties Teachers Training College (now Northumbria University). It was at this juncture in his life that he acquired the nickname Sting. Was it because of his stinging jazz riffs? Or his sweet-as-honey vocal stylings? Not exactly.
Black and yellow, black and yellow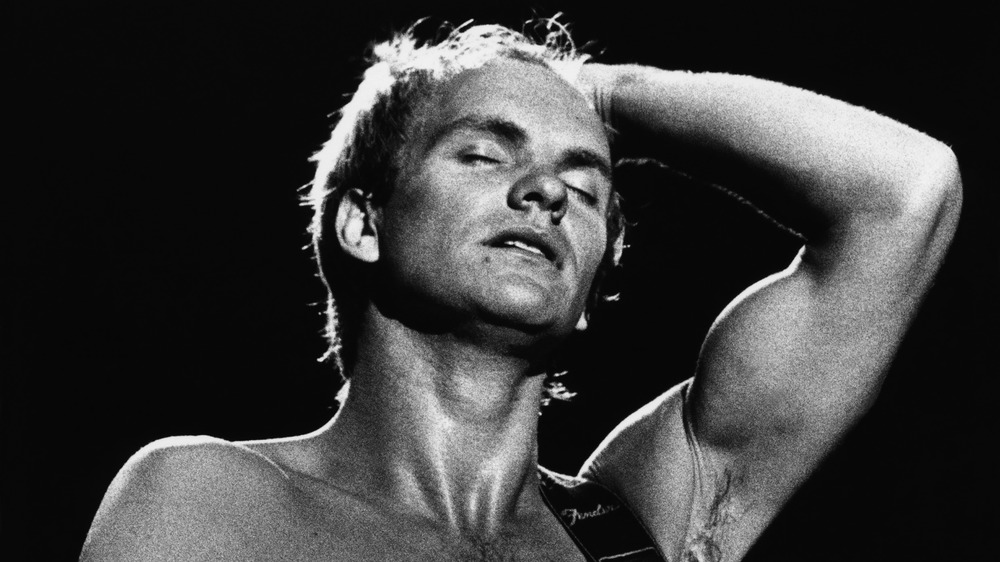 George Rose/Getty Images
In a 2014 episode of Inside the Actors Studio, Sting shared with host James Lipton that in his early days as a performer, he often wore a sweater that his girlfriend had knit for him with "black and yellow hoops... looked ridiculous. And the band thought I looked like a bee and of course called me Sting." Apparently everyone, including his wife and kids, calls him Sting, although when he was made a Commander of the British Empire in 2003, he was announced as "Gordon Sumner, known as Sting," as reported by The Age.
Sting hasn't always been quite so modest in explaining his nickname as he was in 2014. In a 1983 interview with Teen magazine, he shared that he'd had the nickname since the age of 17, told the striped sweater story, and went on to muse, "if you define what a sting is — a little bit of pain, a con trick — the name suits me." Sounds like the words of a teen idol for sure. He also joked that the name was "great for autographs. Can you imagine signing Gordon Matthew Sumner 30 times a day? Sting is graphic and short."