The True Story Behind Motley Crue's 'Dr. Feelgood'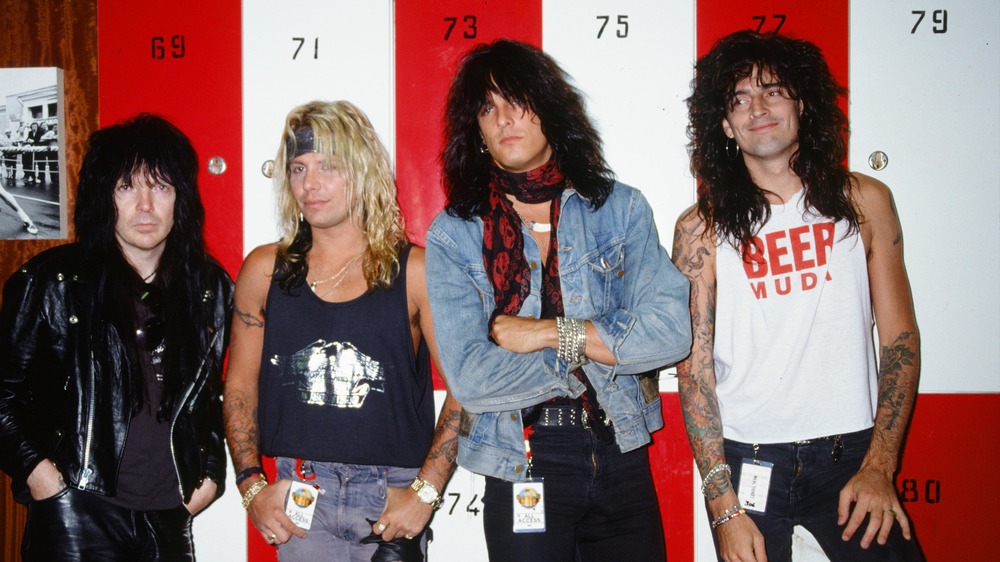 Koh Hasebe/shinko Music/Getty Images
For a band that has come to serve as shorthand for all that was loud, lewd, and lasvicious about the hair metal era of the late '80s and very early '90s, Mötley Crüe had few bona fide hit singles. Two of them came from their fifth and most successful album, 1989's Dr. Feelgood. According to AllMusic, the album was (perhaps ironically) recorded after the band had taken some time out from their notoriously debaucherous lifestyle to have a break from touring, go to rehab, and channel the energy they'd normally expend on partying, sex, and drugs into simply writing hit songs about partying, sex, and drugs. They certainly had plenty of life experience upon which to draw, and one of the results was the biggest hit of their career, the album's title track, "Dr. Feelgood." The track peaked at number six on the Billboard Hot 100 and is one of just two top 10 Mötley singles. 
In a 2009 interview with Rolling Stone, bassist and songwriter Nikki Sixx and frontman Vince Neil discussed each track from Dr. Feelgood. Neil expressed his pride in the fact that VH1 had made the song number 15 in a Greatest Hard Rock Songs countdown. Neil claimed he "knew it was a classic from the time I heard that very first 'bomp-bomp-bomp-bomp'" and called it the band's signature song. 
Who was Nikki Sixx's Dr. Feelgood?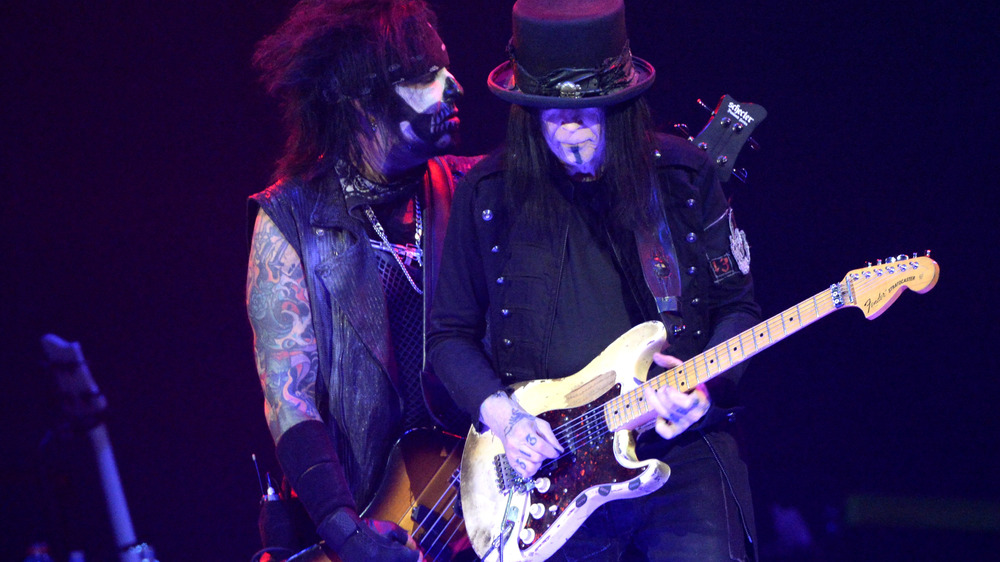 Kevin Mazur/Getty Images
Sixx shared that the song had originally been "a whole different thing lyrically" but "[i]n the end it was inspired by drug dealers. Is there ever just one? A good drug addict always has more than one dealer." Sixx knew a lot about that, of course. There's no mention of Max Jacobson, a doctor who served as a technically legal drug dealer to everyone from John F. Kennedy to Tennessee Williams and came to be known as Dr. Feelgood well before 1989, but it's likely Sixx didn't know about that bit of drug dealing history.
In 2015, Sixx spoke with Entertainment Weekly about the Crüe's biggest hits as the band prepared for their farewell tour. (Like so many aging rock stars, they didn't actually retire after the farewell tour and have since started touring again.)  When it came to "Dr. Feelgood," Sixx credited guitarist Mick Mars' aforementioned "bomp-bomp-bomp-bomp" guitar riff with turning his head and making him say "What was that?" He also shared that it was album producer Bob Rock who told him to take a second pass at the lyrics after hearing the demo version, saying, per Sixx, "Listen, you're a really good lyricist. I think you should take another run at this like [Mott the Hoople's] Ian Hunter would do or [Bruce] Springsteen would do. Tell a story." The advice obviously worked.