What Did Cheech Marin Do Before Cheech And Chong?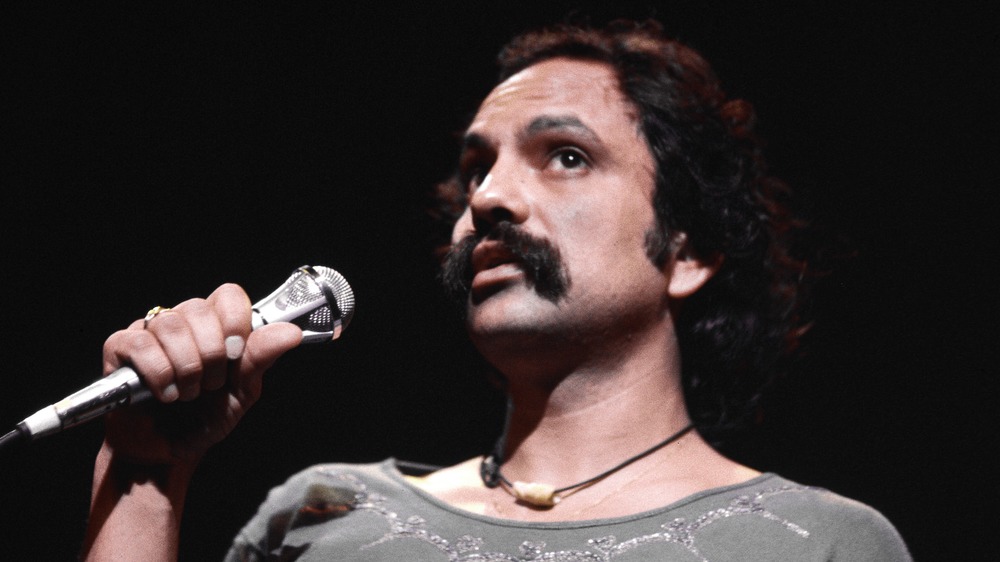 Ed Caraeff/morgan Media/Getty Images
Despite the fact that they have not worked together in quite some time, it's hard to think about Cheech Marin without pairing him with his longtime comedy partner Tommy Chong. As Cheech & Chong, the two arguably originated the genre of stoner comedy, and continue to amuse, with their '70s and '80s records such as Big Bambu and Los Cochinos and movies like Up In Smoke and Nice Dreams. The two released their first album in 1971, but what was Cheech Marin up to before he met Tommy Chong and became a comedy legend?
Per Biography, he was born Richard Anthony Marin on July 13, 1946 in South Central Los Angeles, California. He acquired the nickname Cheech early on, thanks to an uncle who thought baby Richard looked like a chicharrón — a deep-fried pigskin.
He grew up singing in friends' bands and developed a reputation as a class clown. In his Talks at Google interview (posted on YouTube), he recalled being a first grader and appearing on a radio show with Art Linkletter called The House Party and catching "the acting bug." He later attended California State University Northridge, majoring in English literature. It was there that he smoked his first joint, telling Google that he'd been a "straight kid" who'd heeded warnings about drugs. After that first encounter, he then wondered, "What else have they been lying to me about?" Marin began practicing transcendental meditation and got involved in the Draft Resistance Movement, which opposed the Vietnam War and the practice of drafting men into service. 
When Cheech Met Chong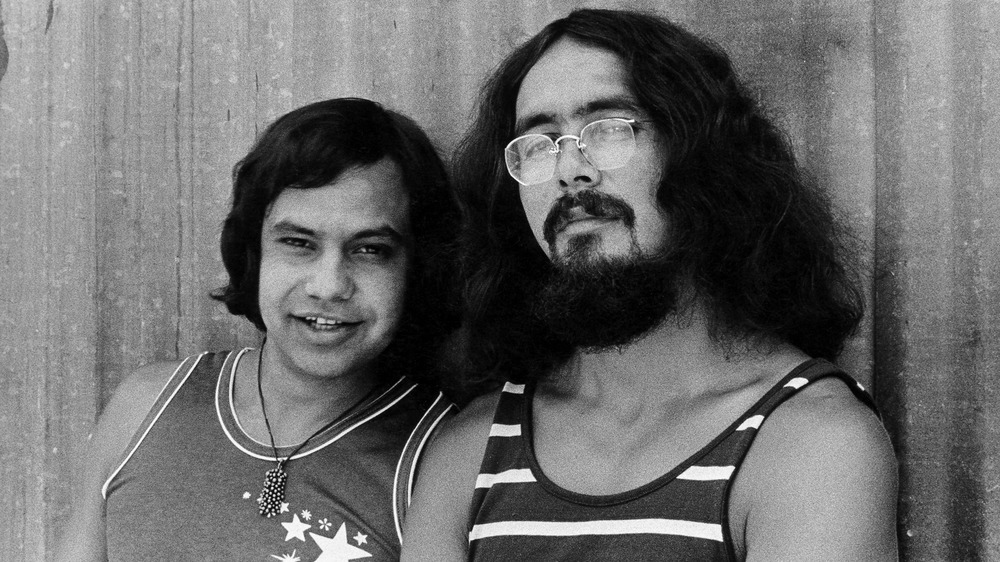 Ed Caraeff/morgan Media/Getty Images
During his last semester in college, Marin discovered pottery, per his Talks at Google interview. The experience was "like a tuning fork went off, and my Mexican genes came busting out." He quit school and his job and spent all of his time making pottery. Eventually, his pottery teacher told Cheech that they knew of his predicament in trying to avoid the draft and introduced him to a former student, Ed Drahanchuk, an award-winning ceramicist based in Calgary, Canada. Marin immediately bused to Calgary, where he lived in "the middle of nowhere" in a cabin with no running water during Calgary's harshest winter in 80 years.
 After some time as a professional potter, Marin made his way to Vancouver, Canada, where he worked delivering carpets and writing for the music magazine Pop. His editor eventually introduced him to a man who was running an improvisational theater company in Vancouver's Chinatown. The man was Tommy Chong; as Marin described their first meeting, "he looked at me and I looked at him. We both had the same thought, what in the hell are you?"
Marin started writing skits for the theater company, and they soon developed an act together that consisted of music and skits. They made their debut at a battle of the bands at Vancouver's Gardens Auditorium. The enthusiastic audience didn't let them get past the skits and they "won the battle of the bands without playing a note." The rest is comedy history.