What Sting Was Doing Before He Got Famous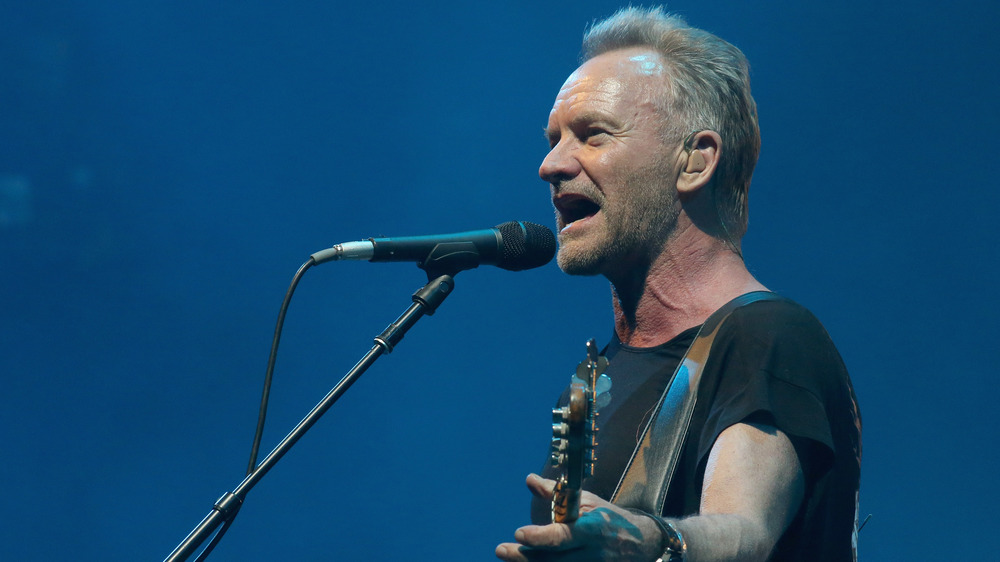 Gary Miller/Getty Images
With millions of albums sold both as a solo act and member of iconic '80s band The Police, Sting has enjoyed a long career as a working musician and a tenure as a rock superstar nearly as long. With an Elizabethan-style manor home in Tuscany, a home in England's picturesque Lake District, and a beach house in Malibu — not counting his former homes in London and New York City, according to This Is Money – Sting is also undoubtedly quite comfortable.
Not bad for a working-class kid who, reports The Oregonian, came from a ship-building town in the Northeast of England. But while we tend to focus on the success that celebrities have achieved, it can be easy to forget that many of them did actually work their share of everyday gigs, and Sting is no exception. Back then, he likely answered to Gordon Sumner at those jobs that reportedly included time spent as a bus conductor (according to his website), running milk deliveries (per the University Herald), and even working as a tax officer. But there's one job Sting held before music that seems to elicit the most interest from fans, and that's his time as a teacher.
Before he was famous, Sting had a 'normal' job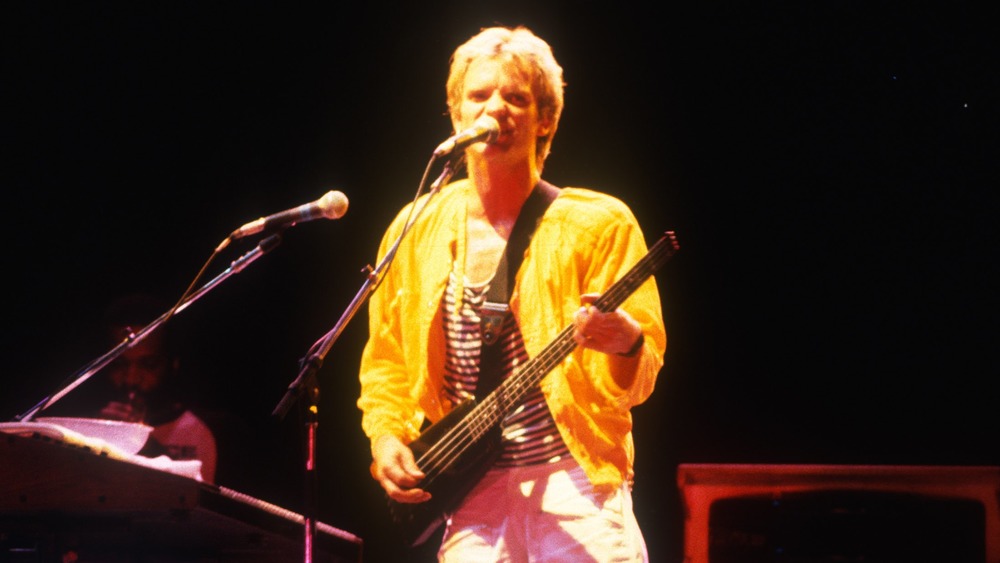 Larry Hulst/Getty Images
Shortly after graduating college, Sting landed a job at St. Paul's School in Cramlington, England, where he taught English and music and coached soccer, reports Mental Floss. Speaking of this time in a 2010 interview with journalist Vladimir Pozner (on YouTube), Sting recalled "I had a job, I had a pension, I had a family, I voted, I paid my tax. So I was a grown-up."
But a 9-5 wouldn't hold his interest for long. He was already playing music on the side with the Phoenix Jazzmen and Last Exit around his hometown of Newcastle, which would lead to a fateful meeting with the drummer Stewart Copeland. The two would go on to form (along with guitarist Andy Summers) the band The Police and dominate the rock charts in the '80s.
As for rumors that have long swirled around their hit single "Don't Stand So Close To Me," which involves a schoolgirl's crush on a teacher (and possible involvement with him), Sting says the song is entirely fictional. As he told the magazine Q (quoted by Ultimate Classic Rock) in 2003, "I never had a relationship with any of my pupils — I wouldn't want to."