A Surprising 15% Of People Think This Martial Artist Is Better Than Bruce Lee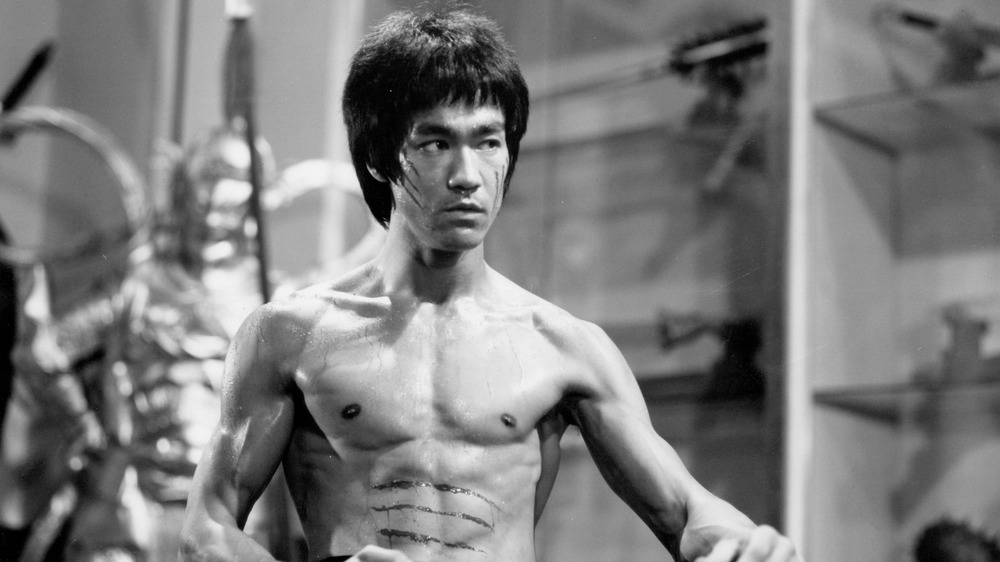 Michael Ochs Archives/Getty Images
Grunge recently took a poll over on YouTube to find out who, according to our community, is the greatest martial arts star of all time? Over 31,000 people responded and, unsurprisingly, Bruce Lee was the most popular answer by far, garnering 75 percent of the votes. Born in Hong Kong in 1940 to parents touring with the Chinese Opera, per the official Bruce Lee website, Lee was a child star who appeared in over 20 movies and started studying martial arts at age 13. After moving to the United States in the late 1950s, Lee became a television star, appearing as Kato on the show The Green Hornet while developing his own martial art, Jeet Kune Do. He later returned to Hong Kong to pursue a film career. He made three record-breaking movies, causing Hollywood to take notice. His final movie, Enter the Dragon, was a Hollywood/Hong Kong co-production. The fact that Lee died in 1973 before the movie was released, instantly catapulting him to worldwide fame and cementing his reputation as the ultimate martial artist/movie star, makes his story all the more compelling and iconic, as evidenced by his runaway win in our poll.
Despite all of this, 15 percent of respondents thought another martial artist deserved to take the title of greatest star of all time. Coming in at a distant but mighty second place is none other than the man who made a name for himself combining martial arts with stunt work and humor: Jackie Chan. 
Jackie Chan is another beloved martial artist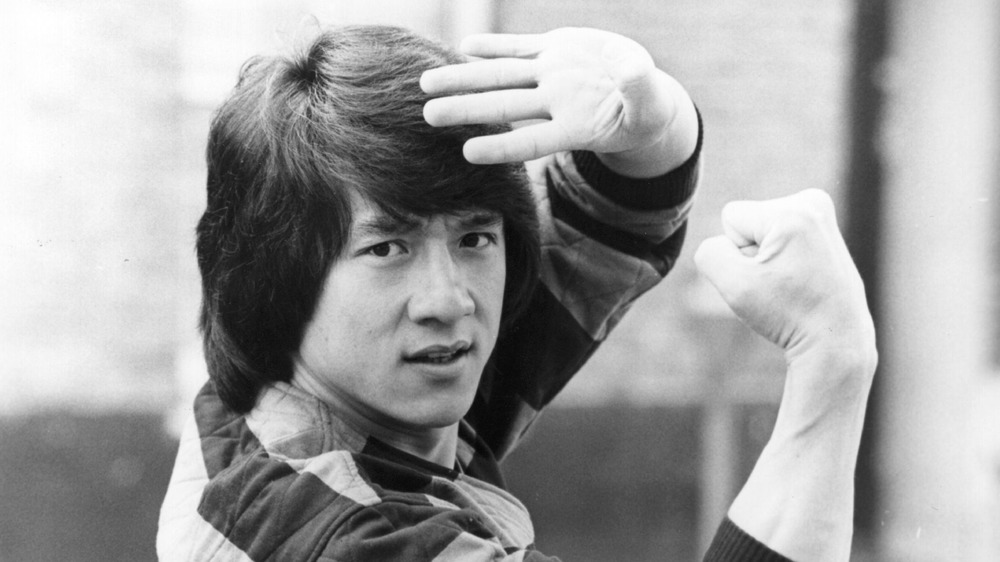 Central Press/Getty Images
According to his website, Jackie Chan was born in Hong Kong in 1954 and at the age of 7 enrolled in the China Drama Academy, where he spent ten years learning martial arts, acrobatics, singing, and acting. Like Bruce Lee, he was a child actor, making his film debut at 8 years old in the Cantonese movie Seven Little Valiant Fighters: Big and Little Wong Tin Bar. He went on to work as a stuntman and extra in the Hong Kong film industry, developing a reputation for being fearless and willing to try anything. In 1976 at the age of 21, he starred in the movie New Fist of Fury, a reference to the 1972 Bruce Lee movie Fist of Fury, and thanks to his jaw-dropping stunt work as well as his ability to mix humor with martial arts, he became a star. Other movies such as Drunken Master and his directorial debut Fearless Hyena made him a star in Hong Kong, but his breakthrough with American audiences didn't come until 1995's Rumble in the Bronx. The success of American blockbusters Rush Hour and Shanghai Noon cemented his place in American pop culture. 
Most of the commentary on the YouTube poll comes from Bruce Lee fans. However, a few people pointed out that Jackie's incredible stunt work in addition to his martial arts skills makes him worthy of respect, and one suggested that Chan might be considered the best stunt person of all time. That's another poll for another day.